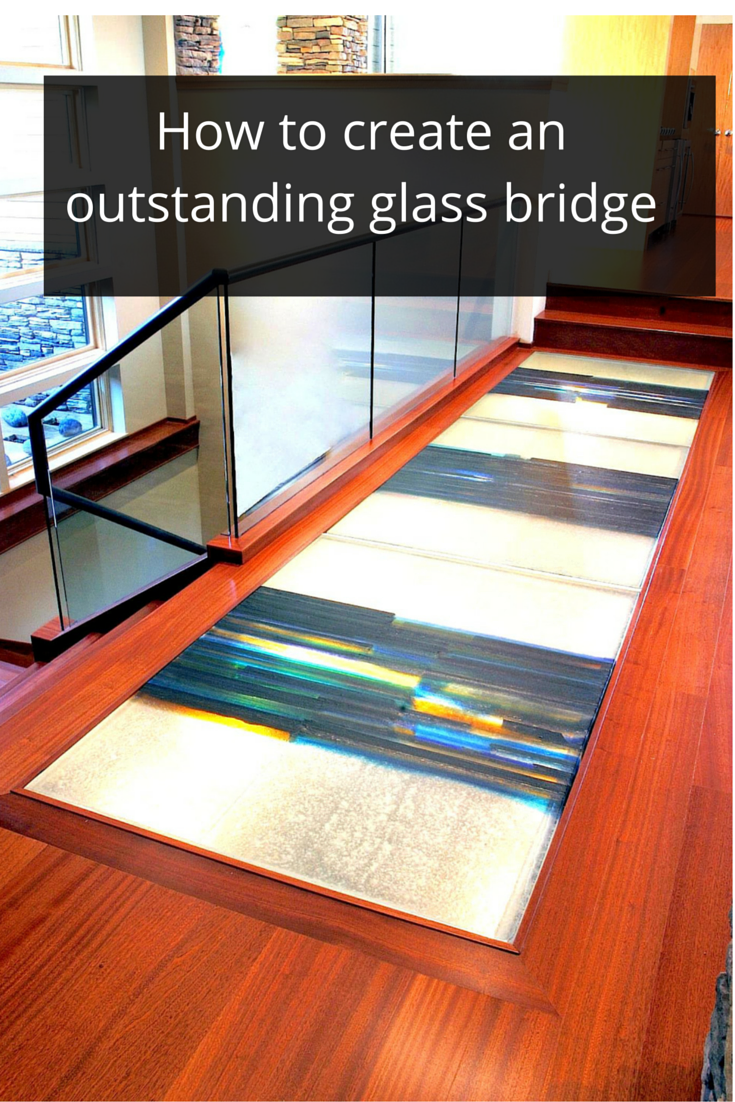 When you think of words to describe the most outstanding bridges in the United States (the Golden Gate Bridge in San Francisco, Brooklyn Bridge in New York or the Sunshine Skyway Bridge in Florida) what words come to your mind? If I'm guessing right it might be exhilarating, breathtaking, fun, beautiful and maybe a bit scary. The word which is not in this list – boring. Now image a bridge which not only spans between 2 points but one you can see through – now that's a wow! This describes a glass bridge. You many have heard or even walked on – if you were gutsy enough – some famous glass floors like the CN Tower in Toronto or the Tiananmen Mountain "walk of faith" (I have to say no thank you to this one!).
You may be thinking why should I care about a glass bridge since my home (or business) is not trying to span over the East River, the Pacific Ocean or even capture a breathtaking (top down) view of a famous city? When you look at the basic benefits of any bridge they look to connect 2 spaces. In the case of the glass and suspension bridges and floors mentioned above they make the connection between 2 places with a dramatic flair which cements an experience in your mind.
When you look at your custom home or business why should you settle for the same old same old design when you can add flair and drama to create a truly unique space? Imagine how people visiting your home will react while walking over a clear or colored glass bridge! If you're a business who wants to wow potential clients or new recruits a space which stands out from the crowd is essential (isn't this why you hired a professional architect or designer to plan your project?). Here are 3 unique advantages of glass bridges which make them one of the most distinctive features in a new home or commercial building:
1) Moving light through a glass floor – Perhaps you live in a row home in the city and the lower level of your home where you have your office is dark. A glass floor can help you move light into this space. Or perhaps you have a restaurant and want to get light into a lower level seating area – another distinctive advantage of structural glass.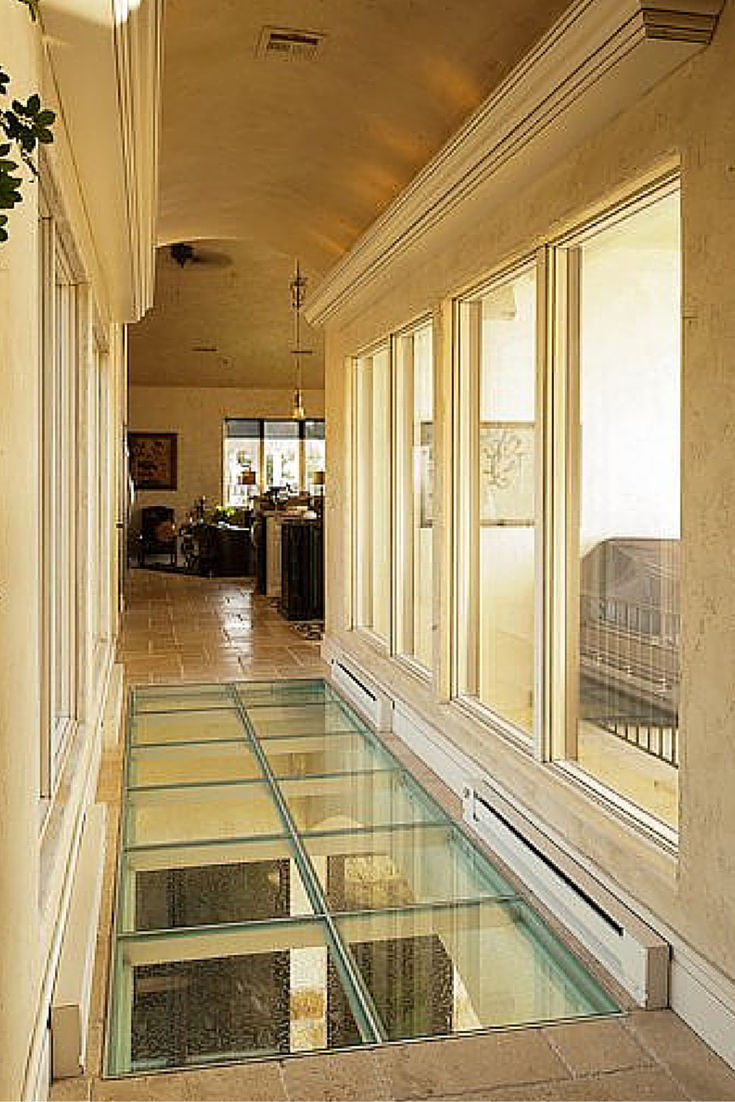 2) Visually connecting two spaces – One of the most interesting factors of a glass floor or bridge is it can be designed to be see-through. If you have a lower level wine cellar you can see through the floor to this feature. Maybe you're into sports memorabilia and you want other to see your favorite jerseys on display, or want to uniquely exhibit your company's products by creating a horizontal "showcase."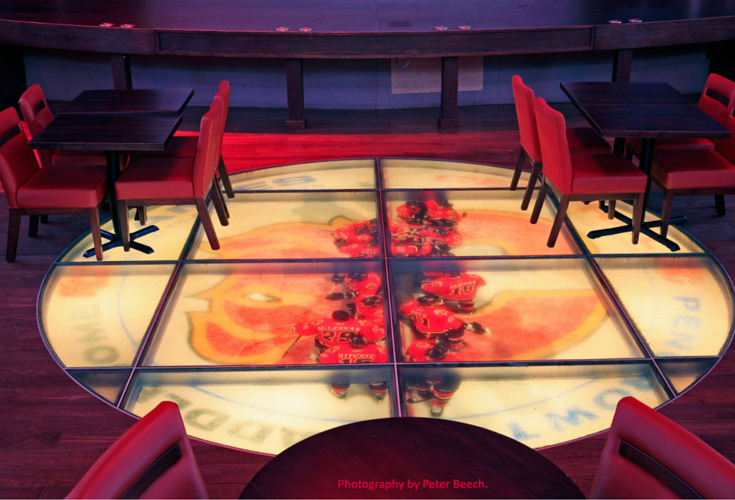 3) Creating wow factor – You want to add colored light through a horizontal space to create a kaleidoscope of colors below. Now this is a wow feature not to be missed!
In the article below I'd like to take you beyond the fun benefits of a glass bridge and dig into the design nuts and blots, safety, privacy and style considerations which make this product work in a luxury home or business.