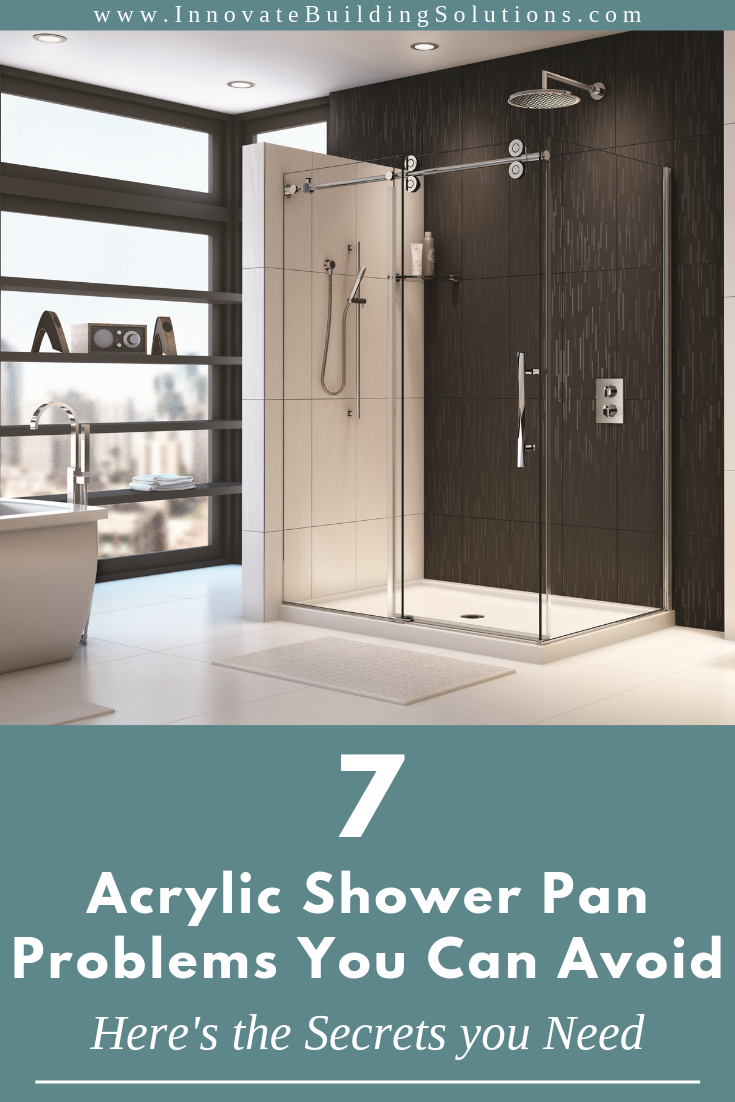 The popularity of acrylic shower pans cannot be denied (irrespective of whether you love them or hate them). If you're building a new single-family home in the 'burbs or renovating hundreds of hotel tub/shower units, acrylic bases are often the product of choice. And why shouldn't they be? Here's a few reasons this type of shower tray can be a smart solution:
You won't have to deal with grout maintenance hassles.
These pans are lightweight and simple to install.
Acrylic is warm under your feet. You won't need to invest in heated floors.
They don't require resealing – EVER!
While acrylic isn't the cheapest base (that 'honor' is with fiberglass pans), it's still cost-effective.
Acrylic bases are flexible enough to be used with tile surrounds or waterproof wall panels.
While acrylic bases have a lot going for them, like you and I, they also have their weaknesses (sorry if I'm talking about these bases like they're people – but bear with me – I'm not really going nuts).
These product weaknesses can create serious problems if you're not knowledgeable and careful. That's why I'm writing this article.
Acrylic shower pan problems are avoidable…if you know the 7 practical ideas I'll present in this article. So, let's learn about the 7 avoidable acrylic shower pan problems with ideas to make sure you get the right pan for your project.