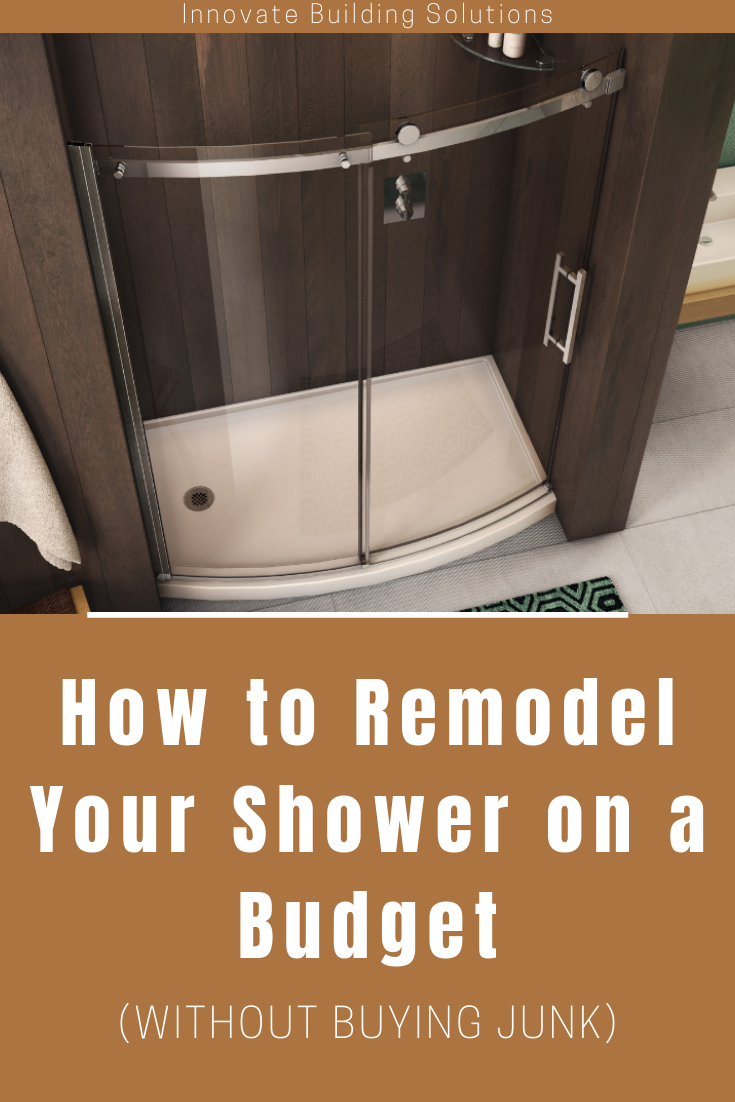 You dream of owning the luxury shower you saw on Fixer Upper with Chip and Joanna Gaines. You saw an article in House Beautiful with a shower to die for. It had marble floors, Brizo fixtures, Toto toilets and you thought to yourself, "With this shower it won't look like I live in generic 'builder-special' (sarcasm intended) home anymore."
These luxury showers and bathrooms you see on TV or in fancy magazines, while completely drool-worthy, aren't your reality!
Maybe your life resembles the following …
Example #1) You've started your family and now have a two-year-old. You stretched to buy the home in the walkable neighborhood. You want to kick up your version of This Old Bathroom ('er that would be your master bathroom). Money is tight, but you still want it to look cool. But how?
Example #2) You're getting close to becoming an empty nester (which sounds weird to say). You plan to be in this home another 5 years. However, the bathroom in your 'Chevrolet-esque' neighborhood doesn't justify 'Mercedes-Benz' shower products.
In addition, you're tired of moldy, brown grout joints, the dated builders-grade shower pan and flimsy framed shower doors. However, you're not going to sink a lot of bucks into a fancy bathroom remodel. How can you improve this shower on a budget, but not have it look cheap at the end?
In this article, I'll tackle the hard question…the how. We'll look at how to remodel your shower on a budget (without buying junk) and not have to do the following:
Have your 2-year-old run around without diapers because you spent all the money on the remodel.
Put off adding money into the already-too-small college fund for your 14-year-old daughter because your budget was blown up on the shower remodel.
Spend ALL your kid's inheritance pretending to be your own version of Joanna Gaines or Tim 'The Tool Man' Taylor (if you remember him).
While I'm (partially) joking about the three points above, it just makes good common 'cents' (OK – bad play on words, but I'm goin' with it anyway) to be thoughtful (and careful) with how and where you spend money on your next shower remodel.
In this article I'll share 7 practical tips to stretch your shower remodeling budget – without buying junky products (do flimsy framed shower doors and fiberglass shower surrounds ring a bell?) which are as disposable as your last pack of razor blades. Let's check out the 7 tips.