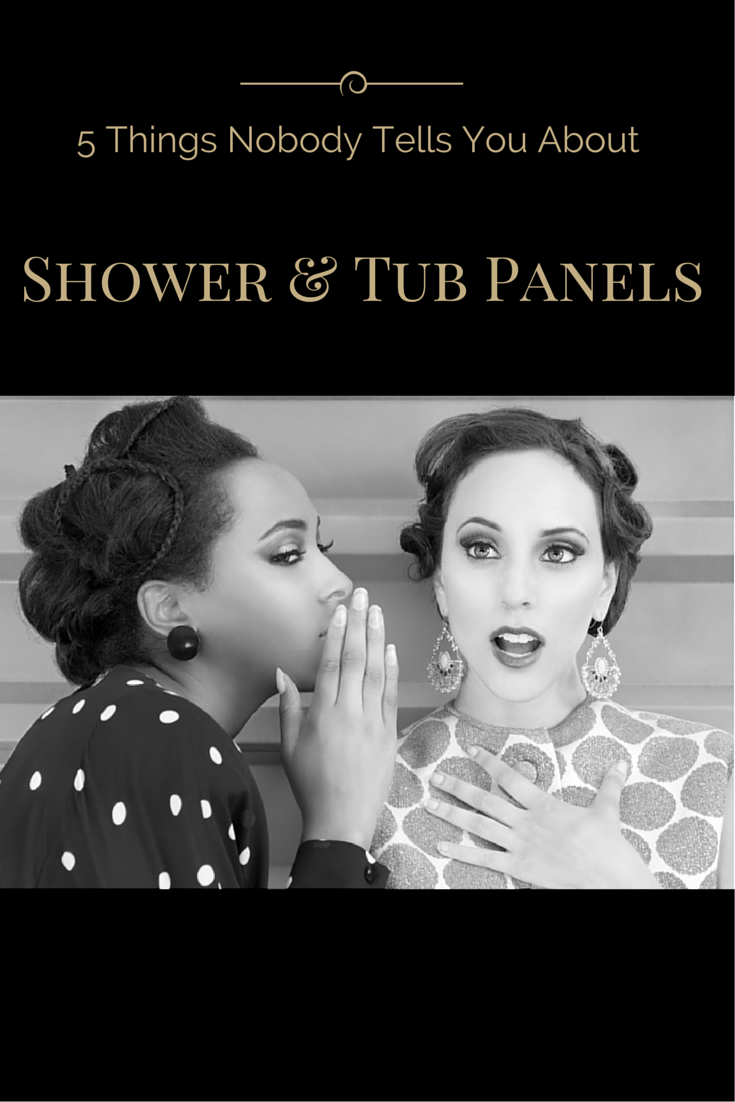 Updated July 21, 2019
If you've ever been subjected to an in-home sales presentation from a hard-selling acrylic shower or tub wall salesmen – you know some of the "facts" surrounding grout free shower and tub wall panels "spun" quite a few ways. These reps may tell you their system is the only right one for your bathroom, or they have the only "one-piece" system or that it's not possible to install grout free shower and tub wall panels yourself. As the owner of Innovate Building Solutions (we wholesale and install 5 different lines of tub and shower wall panels) I can tell you choosing the right system for your project is not a "one size fits all" situation. There is no one product which is "the best" (note – if there was one best solution we would not offer 5 lines ourselves!).
The best product for you is simple the best one which you LOVE to look at. It's one which fits your needs. It's a product which won't have you on your hands and knees begging to chuck the scrub brush which seems permanently fixed to your hands. And most importantly works for your budget.
My goal in this article is to shatter the myths and half-truths being told by high pressure, sleezy, ,'dirt-buckety' (not sure that's a word!) sales people who have one goal in mine for your project….their commission! Read on to blow up the myths and mysteries regarding grout free wall panels.