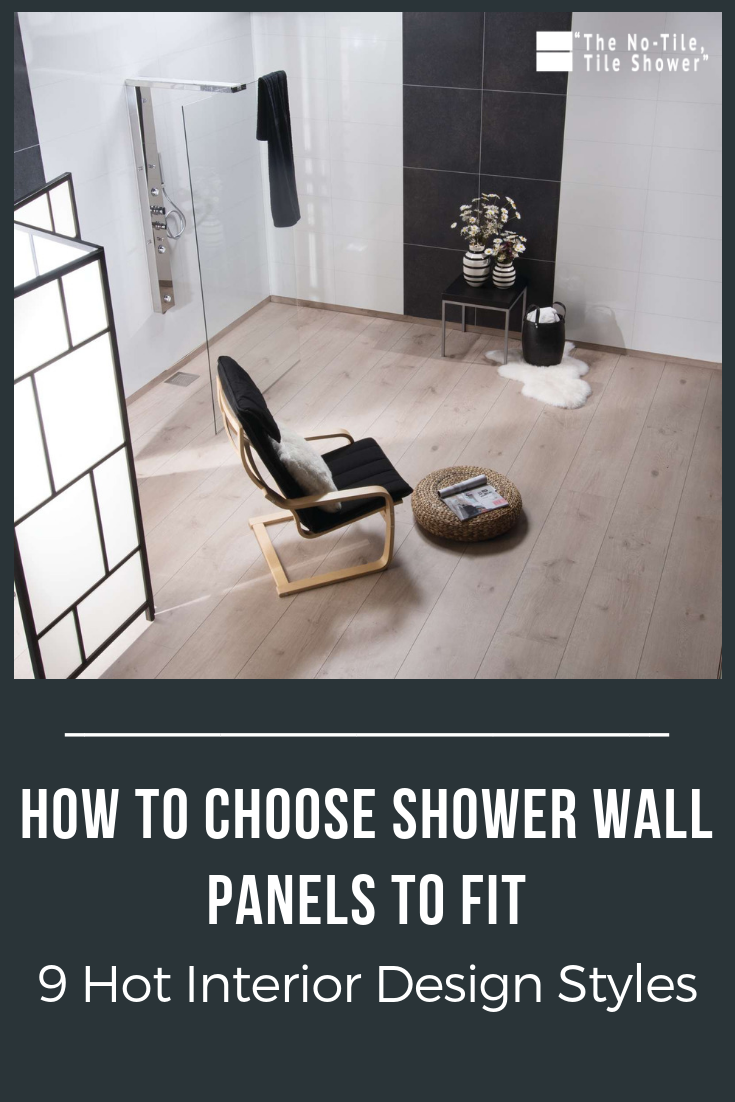 Updated March 24, 2019
It used to be if you wanted the maintenance free benefits of shower wall panels you were subjected to ugly, cheap plasticky sheets you hoped no friend or relative visiting your house would ever see. You know the type I'm talking about. Either the slap- 'em-up 'bathroom in a day' panels sold (or pushed might be a better term) by Danny DeVito Tin-Men inspired sales sharks. Or perhaps you've seen the stamped out of mold shower enclosures everyone in your neighborhood has in their hall or kids' bathroom which were put in originally by ABC Bang-Em-Out Production Builders Inc.
If these old-school panels and enclosures discussed above aren't exactly the look, you're after for your next bath remodel – I get it.
The shower wall panels of yesteryear have no place in stylish bathroom remodels today. Just think if you've ever spotted shower wall panels in fashionable interior decors like these:
Project 1) A rustic modern farmhouse or shabby chic bath in a home in the country.
Project 2) A bold modern, minimalist, or industrial loft space with an edgy look in the city.
Project 3) A relaxing coastal or Zen-inspired bath design in the 'burbs.
I'll bet you haven't seen traditional shower wall panels in any of these projects.
So, if you want a stylish bathroom – and if the you think old-school shower wall panels look butt-ugly and wouldn't be caught dead with them, what alternative do you have? You know you don't want the back-breaking grout joint maintenance of a tile or stone shower.
The good news is you do have better (low maintenance) choices than tile. However, most people don't know what they are.
In this article I'm going to identify the top 9 interior design styles and pair them with grout free shower wall panel options to compliment your decor. My goal is to show you how wall panels have gone beyond the slap-them-up mass-production fiberglass units used in new homes – or the thin (we look like we belong in your local hospital) wall panels being pushed by high-pressure Bath in Day franchises. At the end I'd love your Siskel and Ebert feedback (OK – I'm dating myself here) on which panels you think are hot and which are not.