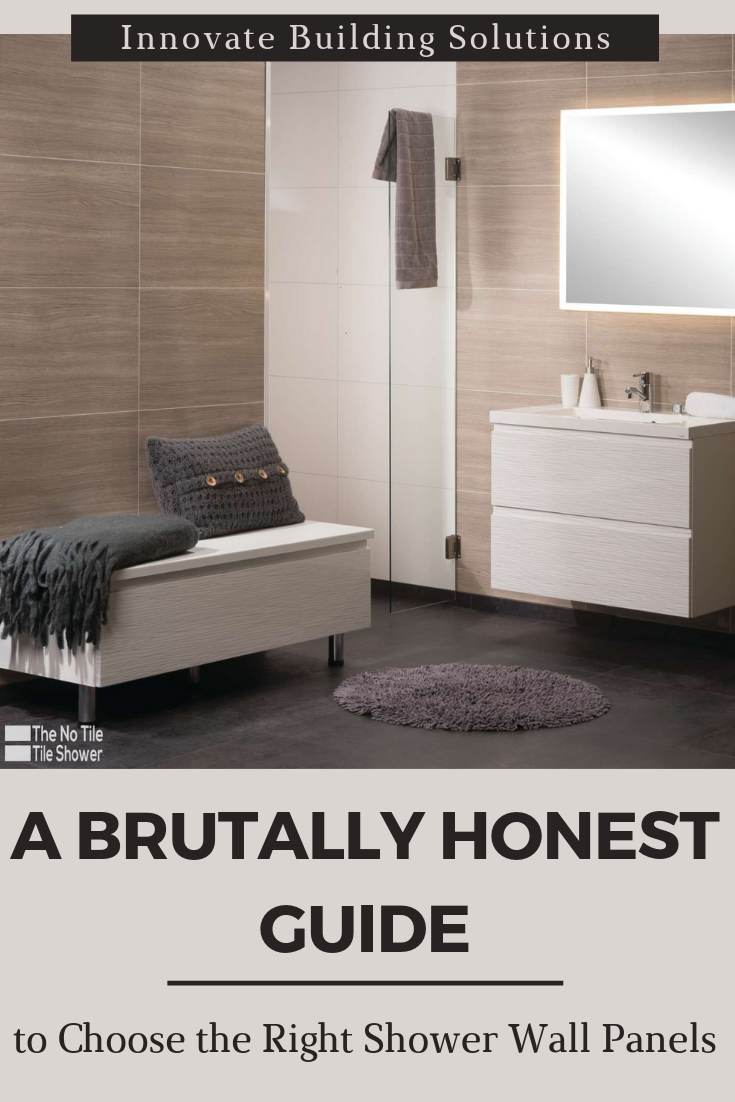 You've told your spouse either this old nasty shower goes, or they're sleeping in the garage. You're burning up your keyboard searching the Internet for the perfect shower wall panel system for your master bathroom. You're SOOOO done with tile grout joints!
Every manufacturer, supplier and installer claim their system is the greatest thing since the invention of the Blackberry (oops – maybe a bad example there). Yes, their pictures are pretty. However, there's so much sales hype on their web pages it's hard to know what to believe.
You need to cut through the B.S. You need the straight scoop. You don't want to buy a system only to find out later you paid too much, or it was a pain in the rear to install. You want to get going but not make a choice you'll regret. This is (hopefully) the last time you're remodeling this bathroom.
If this describes your situation, you're exactly who this article is for.
Below, I'll dish out 7 brutally honest shower wall panel tips to help you figure out the best decision for your job. You may ask why I'm writing this?
Well – you see I've been around the shower wall panel block before (not that there is such an actual block – otherwise, it would look kind of funny). My business has bought, used and sold 6 shower wall panel systems over the years. I've seen the good, the bad and the (mostly) ugly of systems we've pulled off to install better wall surrounds.
To tell you the truth, there's even some wall panel systems my company has sold and installed my wife of 34 years (Rose) would never have allowed me to put in our house (yes – you can see who would be the driver of the remodeling bus in our house!). Not that these systems were bad or non-functional. It's that systems like acrylic (which we used to sell back in our early wall panel days) look cheap and plasticky. You see, Rose ain't goin' for that!
So, my goal in this article is to, as Randy Jackson used to say, 'Keep it real dog.' I'll give you 7 brutally honest tips (from my POV) to help you choose the right shower wall panels for your project. I want to save you time, money and aggravation with time-sucking Internet research.