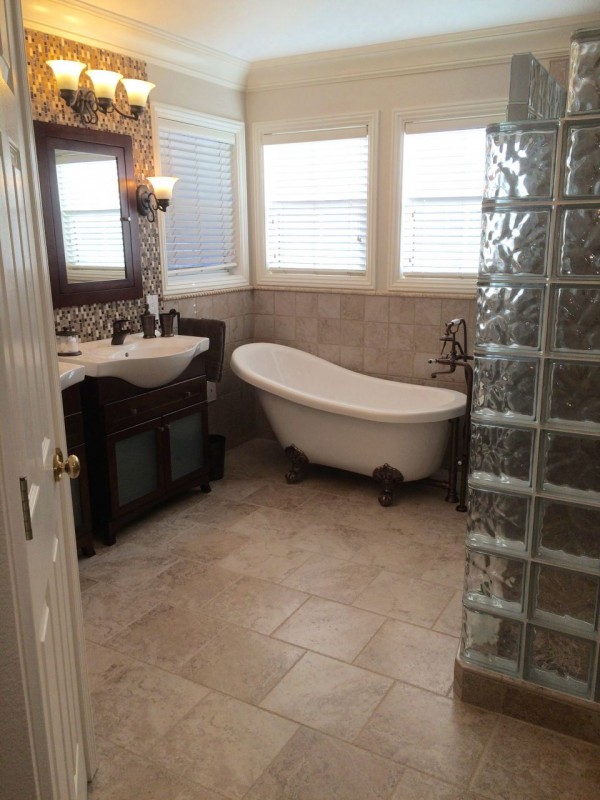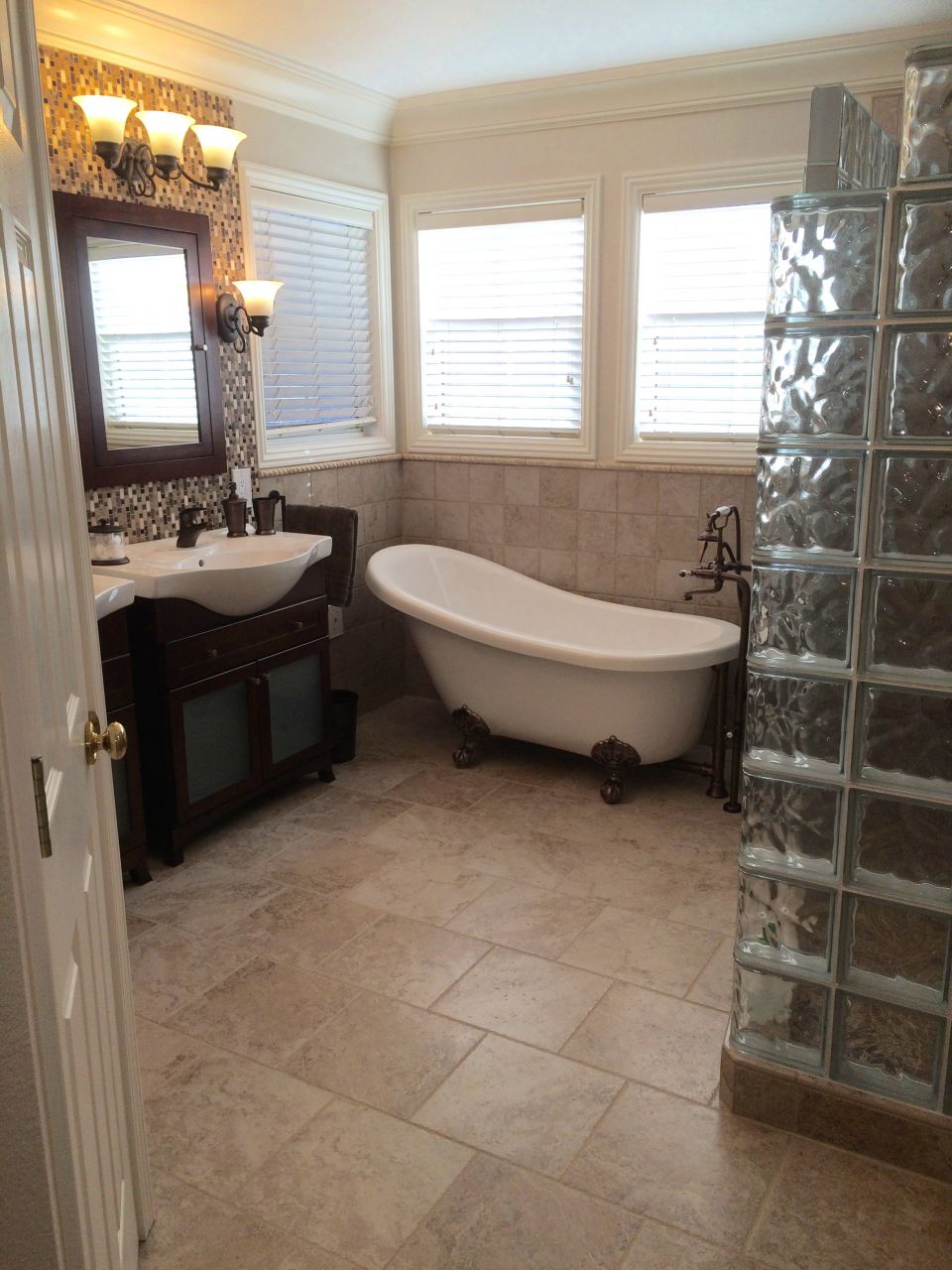 Sometimes in remodeling one thing just leads to another. Such was the case when Jim and Debbie Patrizi went to remodel their master bathroom in Martinez California.
As Jim said, "What started out as removing a flimsy framed shower door at the beginning of the weekend evolved into a progressive demo of the entire bathroom by the end of the weekend. After removing the door I found dry rot around the shower. Then my wife and I discussed our dislike of the tub next to the small 3' x 3' standard fiberglass shower and felt the time was right to remove the tub and the shower to make space for a larger shower. As our design thoughts became clearer we decided to eliminate the generic square design of our tract home bathroom and put some design flair and curvature into our newly remodeled space."
Learn 5 tips Jim and Debbie used to escape the common boxy look of their tract home bathroom to create a new relaxing, functional and gracefully elegant new design.