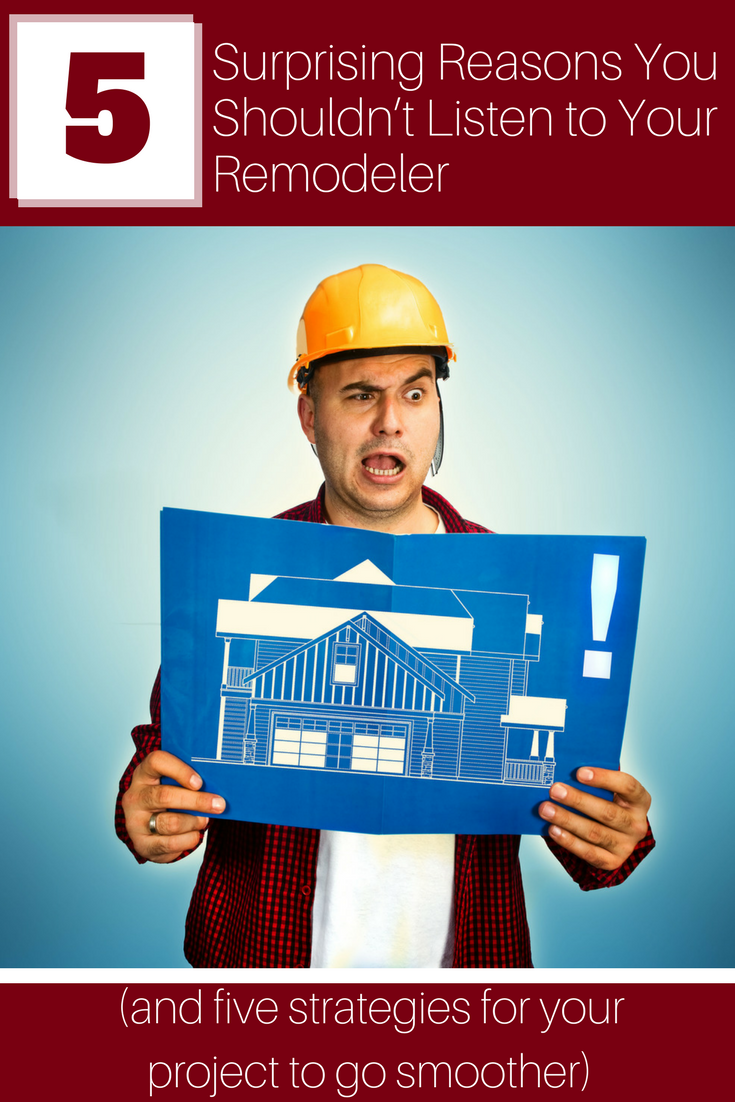 March 23, 2019
This article isn't written to dis(respect) remodeling contractors and companies. Hey – the reality is I'm earning a living in this world. I'm a guy who designs, sells, wholesales and launches new remodeling products into the market – and I've been doing this since 1985 (man – that makes me sound O-L-D!).
Remodelers and remodeling companies (mine included) are simply a group of people. We each have our own strengths, weaknesses, points of view and depth of knowledge. We have been brought together with the goal of successfully completing (and supplying) jobs for you. We want to minimize problems along the way – and make a few bucks while we're at it. Perfect we're not -just ask our wives, husbands, significant others and fellow employees. The only person who 'may' think we can do no wrong is Mom – but even she wonders from time to time.
It's because of our humanity (our imperfections) that I would tell you there are times you shouldn't listen to us. Crazy – huh? Yes, you heard that right, I said it, don't listen to us (I hope my kids aren't reading this now).
There are times you shouldn't take our word for it.
There are times you need to challenge us.
There are times you need to check us out to make sure we're 'legit' (or in the words of the infamous hip-hop artist MC Hammer – 'too legit to quit….your job.'
You need to make sure you find a good remodeler (there is no such thing as a perfect remodeler). One who will work with you. One who won't dictate the terms, conditions and products you'll use on your job (it is your job, now isn't it?). Before entering into a remodeling contract, you need to know the strengths (and limitations) of your contractor, when you should listen to them, and when you shouldn't.
The goal of this article is simple. It's not to slam contractors (we're an easy enough mark as it is). It is to give you a realistic perspective on how to choose, and work with your contractor so your project goes smoother and – most importantly – you get what you want.
Let's look at 5 reasons you shouldn't listen to your contractor and 5 simple strategies for your project to go smoother.