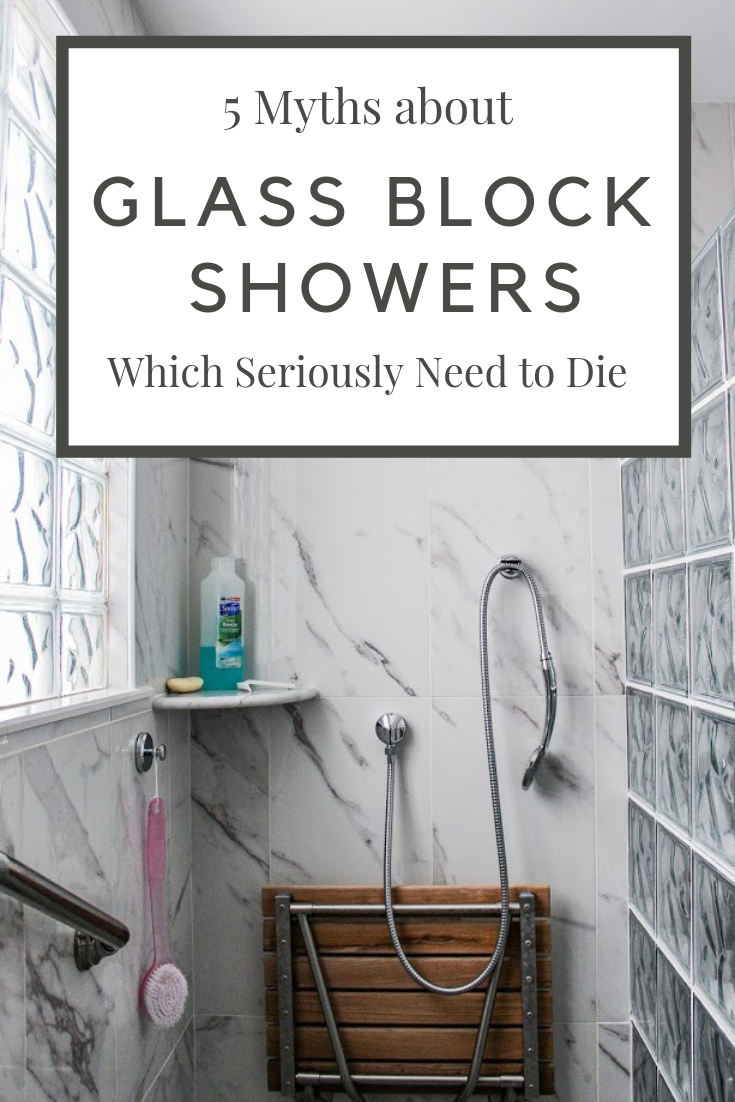 Maybe I've been in the glass block shower business for too long. I've been doing this since 1985 and started at the age of 11 (OK – I'm lying, but I'm going with it to protect my tender, not-so-young age).
When you've been doing something for a long time you hear a lot of misconceptions, assumptions – or I'll call it what it is – crap.
If you're kicking the tires on a glass block shower, I want to use this article to save you time. I want to use this article to help you dump bad information you get from your neighbor, your relative or contractor who has limited experience with this product.
In this article I'll blow up 5 myths about glass block showers which IMHO seriously need to die.
At the end of the article post your comments and tell me either:
Mike, "I think you're amazing. You really nailed it."
Mike, "I think this advice is nuts!"
I need to add some stupid things about glass blocks to your list.
OK – let's start busting some myths.