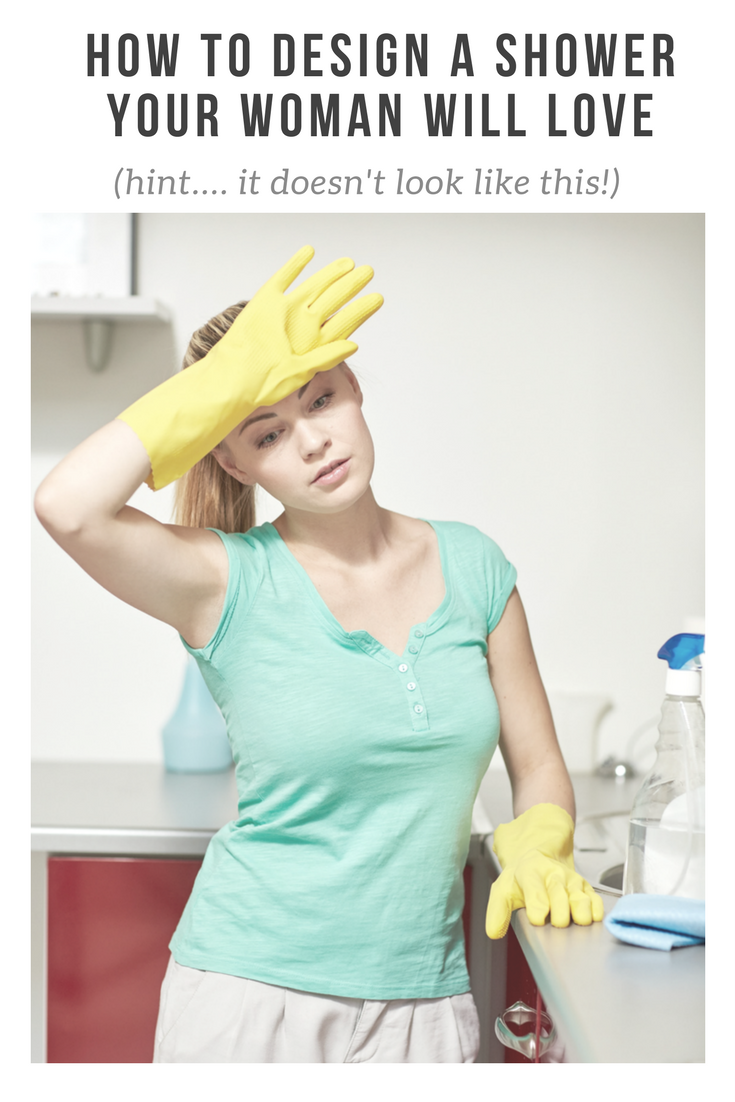 Updated March 16, 2019
I know I'm stepping on unsteady ground here writing an article about shower designs a woman would love (since I'm a guy!). While I'm not crazy enough to dish out marriage advice. I won't tell you how to improve your listening skills so your wife won't get mad at you (I sometimes resemble this remark). I don't have any special motivation pills to tackle your "honey-do" list, but I do have a lot of experience working with lots of women desperately wanting new shower systems (and are trying to convince their husbands or boyfriends to DIY – or spend the money – to make these showers a reality). I've heard their pains LOUD and clear. I guess you could say I feel at times like the "Dr. Phil" of shower design.
Guy's – this article is written for you. For a better bathroom. For you to live the concept "happy wife (or significant other – need to be P.C. here), happy life!"
Let's look at 5 practical ideas to get your woman loving your shower (and loving you more – by extension – as well).