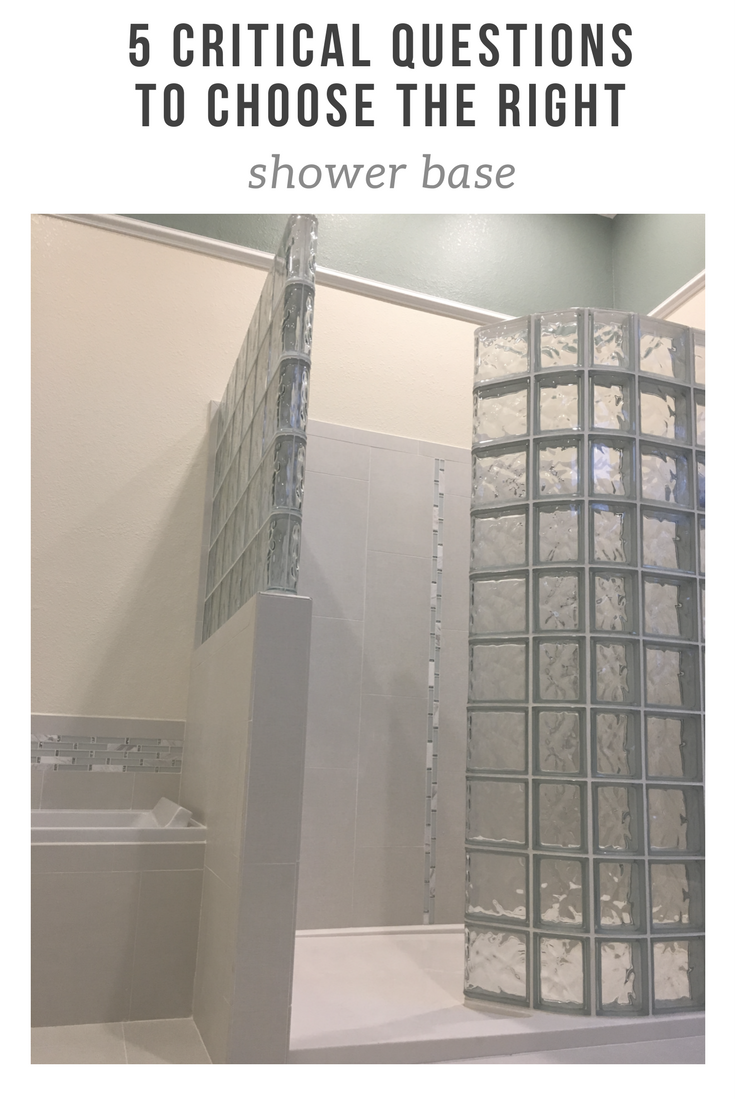 Updated January 12, 2019
Isn't it a pain trying to plow your way through the material choices and products in a bathroom remodeling project? What is the best type of shower base? Should you get a wall mounted vanity or a furniture grade unit which sits on the floor? Should you go with a single or double bowl vanity? The list goes on and on.
When it comes to remodeling a shower, I would argue the single most important decision is the shower base (or shower floor or pan as some call it). Why do I say the base is so critical? Well – the base is the foundation of the shower. Just like your home – if the foundation of your shower cracks or gets moldy "Houston, you have a big problem!"
Failure of your shower floor pan can cause leaking onto the floor below and result in needing to redo your entire shower (the glass enclosure, interior shower wall surround panels and base) and whatever additional repair work is needed in the level below. My Dad used to tell me, "Mike – don't be penny wise and pound foolish." Buying the cheapest pan you can find (or hiring somebody who doesn't know what they are doing install a site built pan for you which fails) can have disastrous results (and be penny-wise and pound-foolish as my Dad used to say).
How do you keep the bathroom remodeling project you're doing today from being a nightmare home improvement failure of tomorrow? It begins with asking the right questions. In this article, I'm going to give you the 5 critical questions you need to know to choose the right type of shower base. At the end give me your opinion which question you think is most important (and if there are other questions to add to the list).