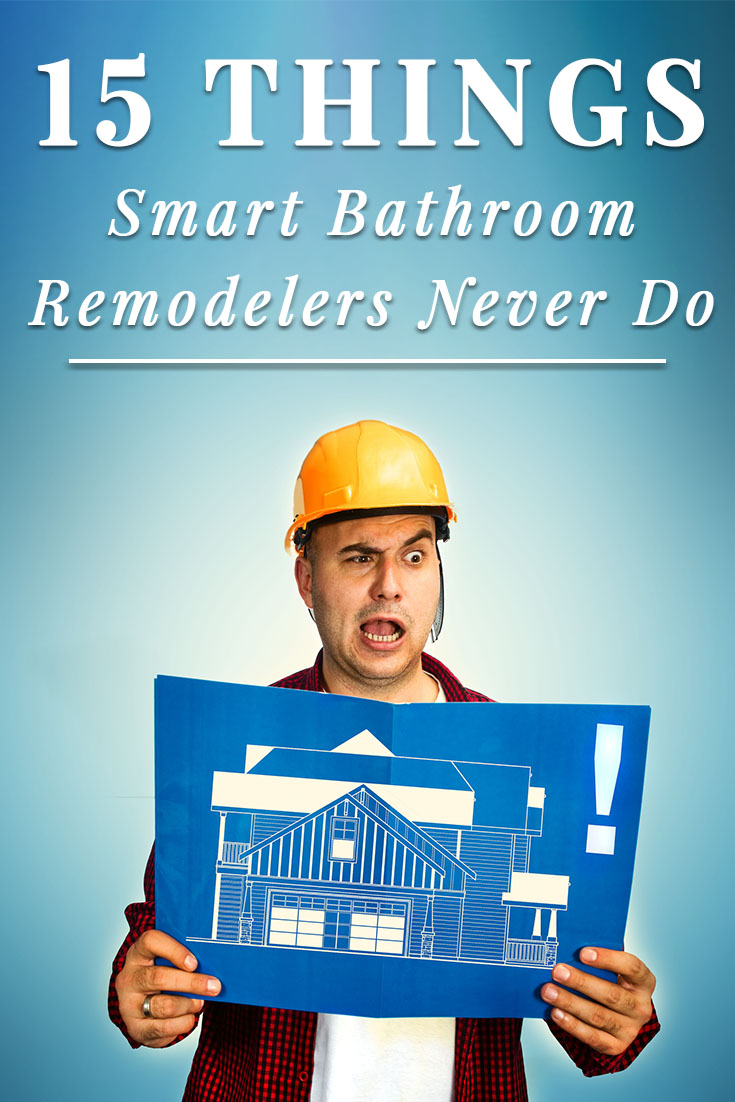 I know what a pain it is finding a bathroom remodeling contractor. As a matter of fact, I talked to a homeowner this week who said the wait time for a reputable contractor in her town was 2 years! Wow – 2 years, that's crazy!
However, whether you're doing a complete gut and bathroom redo or a makeover of your alcove with a bath to shower conversion, you're investing a lot of money (likely in the range of $6,000 to $60,000). The stakes are high. If you hire an idiot, you could end up stranded with a job half-done trying to figure out how to pick up the pieces.
You need a smart bathroom contractor. Not necessarily one with the cheapest price, but one who knows their stuff and delivers value. You need a professional who knows how to run a project, work with you and is an expert in products and processes to get your job done efficiently and effectively.
So, in this tight labor market where do you find a needle-in-a-haystack contractor? During the quoting process how can you know if they're someone you should work with, or can turn into the contractor from H-E-double-hockey sticks as your kids used to say?
Read 15 things smart bathroom remodelers never do so your money won't go down the drain (OK – bad bathroom remodeling pun, but I'm sticking with it).