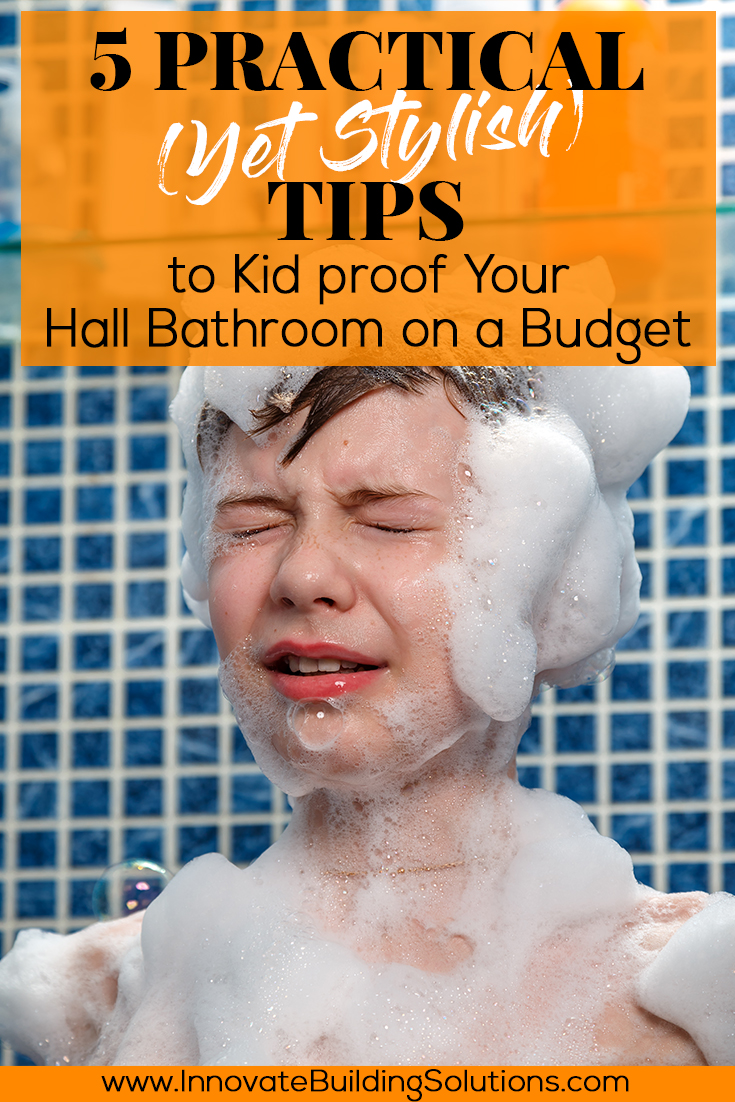 When you saw the 'kids' hall bathroom while visiting the model home in your last neighborhood it looked so nice. The décor was perfect. Everything was fresh and new.
Then the inevitable happened…
Your boys started using the bathroom!
Over the years the fiberglass tub/shower became yellowed with dirt you couldn't get out…no matter what you tried.
The wood trim deteriorated because the boys never fully closed the shower curtain.
And you can't forget the water stains you 'enjoyed' (sarcasm intended) when the water they let lie on the floor after showering seeped through the tile floor (and floor backer board) and 'graced' the ceiling below.
The model home bathroom WAS appealing, but it was NO match for the 'battle with your boys!'
So now that you're remodeling (or building a new home) you're determined to have a hall bathroom design which will stand up to the beating your kids will inflict on it. You're also determined you won't blow your budget. To do this you'll need a space which is built 'kid-tough.' You'll need a space which isn't an embarrassment you BEG house guest not to peek into.
You need a space which will 'win' the battle of the boys (or the girls – don't want to be 'too' sexist here). The question becomes how do you make this (seemingly) impossible dream happen? Here's 5 practical tips to 'kid proof' your hall bathroom without busting your budget.