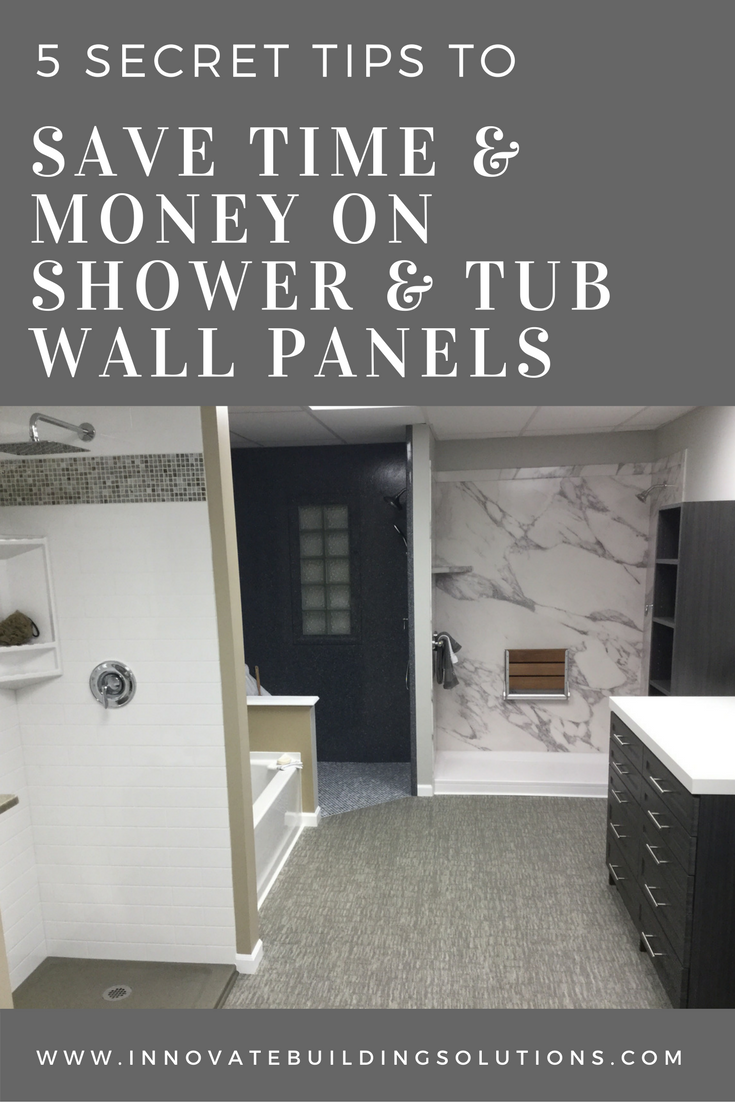 Updated March 16, 2019
I was super excited the team in our Cleveland location put in the blood (actual blood in the case of our Accounting Manager, Georgia), sweat and maybe a few tears opening our new bathroom remodeling showroom (which includes multiple lines of grout free shower and tub wall panels). What dawned on me after all the hard work the team put in is how difficult it is for homeowners (whether they live in Cleveland or anywhere around the country) to know where to go (whether they are "virtual shopping or going to a brick and mortar location) to see, price and get advice about shower or tub wall panels.
There are a lot of tile shops to see and learn about tile – but where are the showrooms to experience products to eliminate hassles associated with grouted products like tile and stone? Where are the people to help you so you don't have to kill yourself and burn up your keyboard trying to get advice (and a good deal) on grout free shower panels? If you don't "stumble upon" (pun intended) the right company you can (and often do) end up making a less than optimal choice (which ends up being limited by what the contractor tells you he is willing to do or what you can "uncover" with extensive internet research).
This inefficient buying process costs you time, money and aggravation. It can seem shower and tub wall panels are the best kept secret (even though there is a growing number of people who are dying to blow up their tile surrounds). In this article, my goal is to give you practical tips to save time and money in this process (even if you aren't close enough to visit our Cleveland bathroom remodeling showroom).
At the end of this article let me know if any of these tips surprised (or helped) you. Without further delay let's get to the 5 tips.