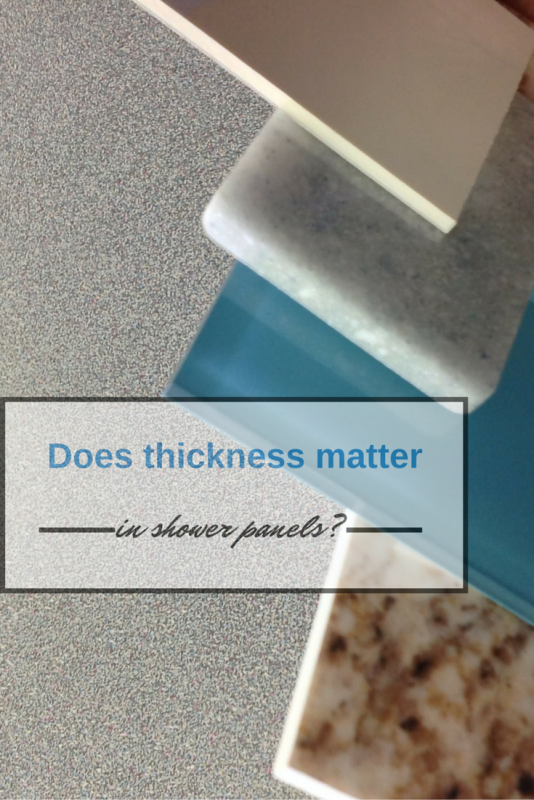 Updated September 15, 2019
If you're a do it yourselfer, or a homeowner or rental property owner looking eliminate the hassle of a tile shower you may be looking at grout free shower wall panels. Like many things these days the choices can be varied and complex. How do you figure out which is best for you? Here are some options which may be on your list:
Thin (usually 1/8″ or thinner) and inexpensive shower panels made of MDF (medium-density fiberboard) or fiberglass or acrylic wall panels.
Slightly thicker(1/4″ thick) and moderately priced panels including PVC backed faux stone panels .
The question becomes do thicker and more expensive panels automatically make the best choice? In my opinion, the short answer is no. In the article below let's explore 5 factors – which along with material thickness – can help you make your best choice. While it's not bad to have thicker panels, there should be more 'features' you'll want to dig into to choose the best choice for you.