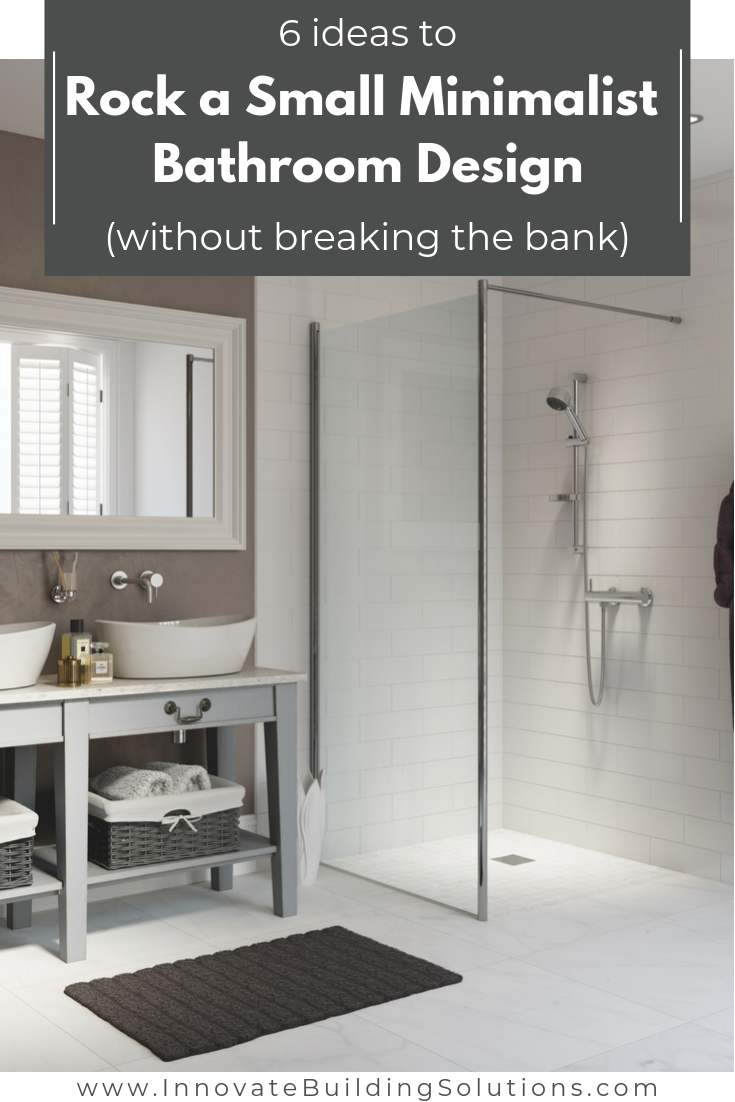 Updated March 31, 2019
You've looked at one too many issues of Architectural Digest to put up with your crappy, outdated 5' x 8' bathroom any more. You've asked yourself what the heck was the guy who built this home thinking when….
He slapped in a fiberglass tub/shower unit which yellowed, scratched and now looks awful.
He installed a floor-based double bowl vanity which takes up half the room.
He had a tile guy install teeny-tiny mosaic tiles with huge grout joints which are a pain to clean.
He didn't include a window. It now feels dark, dingy and closed-in.
You dream of a sleek, uncluttered, simplified minimalist bathroom. You're unsure, however, if you can make this style work in your tiny space.
It's simple to do anything with a big bathroom and a big budget, but how do you make a minimalist design work in a small space without tapping into your 'Bill-Gates Trust Fund' (oops, I forget Bill forgot to write you into his will…. yet).
This article will show you 6 practical ideas to rock a design for a small minimalist bathroom without busting your budget. Let's dig in.