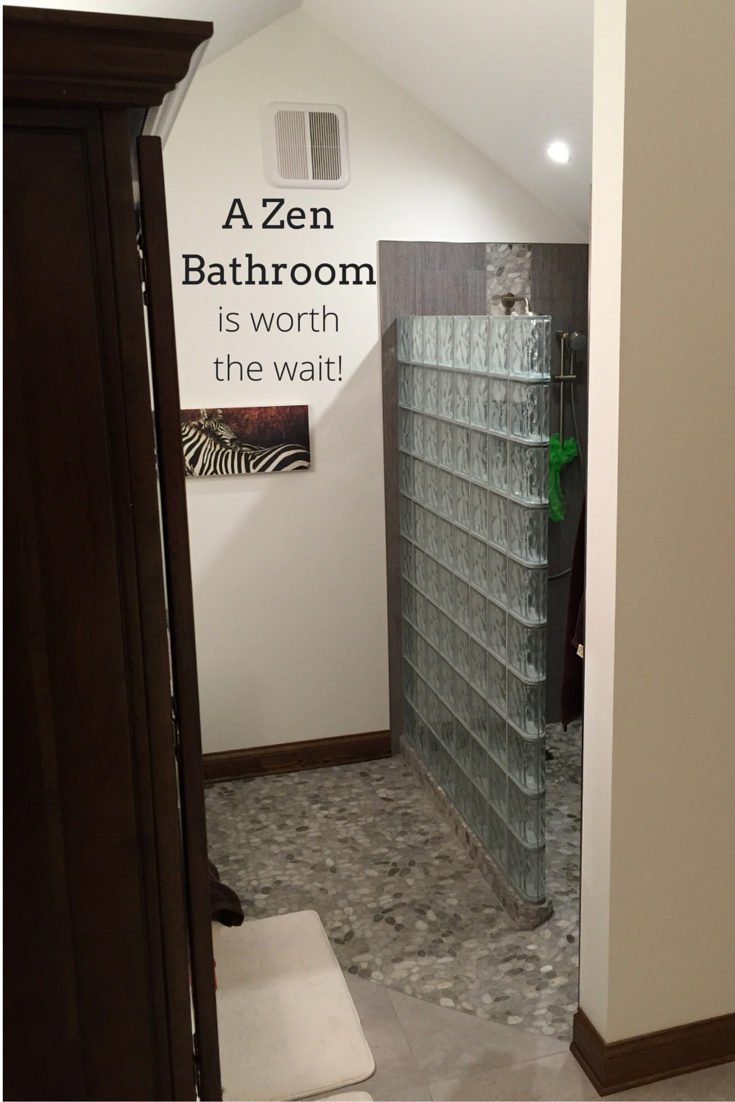 "I'm the cheapest guy on the planet," said Jim Van Huis when I called to talk to him about the completion of his Zen minimalist bathroom in a suburban Chicago home. I would respectfully disagree with Jim about this statement given the high quality materials and finished look of his master bathroom.
What Jim was talking about with his "cheap" comment is he and his wife don't take on a remodeling project until they know they have the cash on hand to pay for it (I guess you can call him a debt minimalist!). So Jim and his wife Mary Kaye had to wait to do the renovation until the kids where grown and the finances allowed – but the wait was worth it!
The goal with this bathroom was to create a peaceful place which embodied Jim and Mary Kaye's sense of style, desire for simplicity and effective use of space. The old bathroom – while expansive in size – was a "generic spec builder special." It had a standard (and cramped) 60" x 32" shower with a cheap gold gaudy framed shower door. In addition Formica countertops and run of the mill beige tile were the "stylish gifts' of the production builder who cranked out their home 12 years ago.
The question was what could be done to transform this non-distinct master bathroom into a tranquil, simplistic and attractive environment which could be as enjoyable as it was functional.
Let's explore below 5 Zen design concepts Jim and Mary Kaye used in the evolution of their new bathroom design.