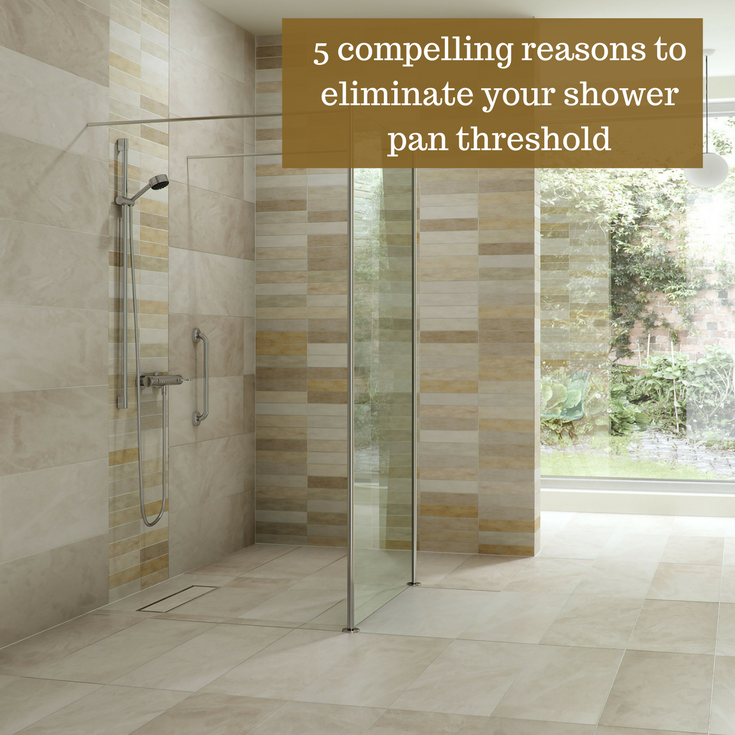 Updated January 12, 2019
Figuring out the right shower pan to use can be a pain. Do you get a traditional shower base with a 4 to 5" step over curb? Would a low-profile curb (which is 1 ½" tall) be the ticket or would it allow water to spill out onto the bathroom floor? Could you ditch the shower curb entirely and choose a ramped entry or one level wet room?
I've talked to thousands of homeowners over the last 20 years (wow – has it been that long?) about shower pan options, and I'll tell you the case for blowing up the shower curb (having no threshold at all) has never been stronger! In this article I'm determined to lay out 5 compelling reasons you should seriously consider going with a curbless shower for your next bathroom remodeling project. Let me know at the end of the article whether you agree with these reasons or whether I'm all wet (OK – that's a bad attempt at bathroom humor).