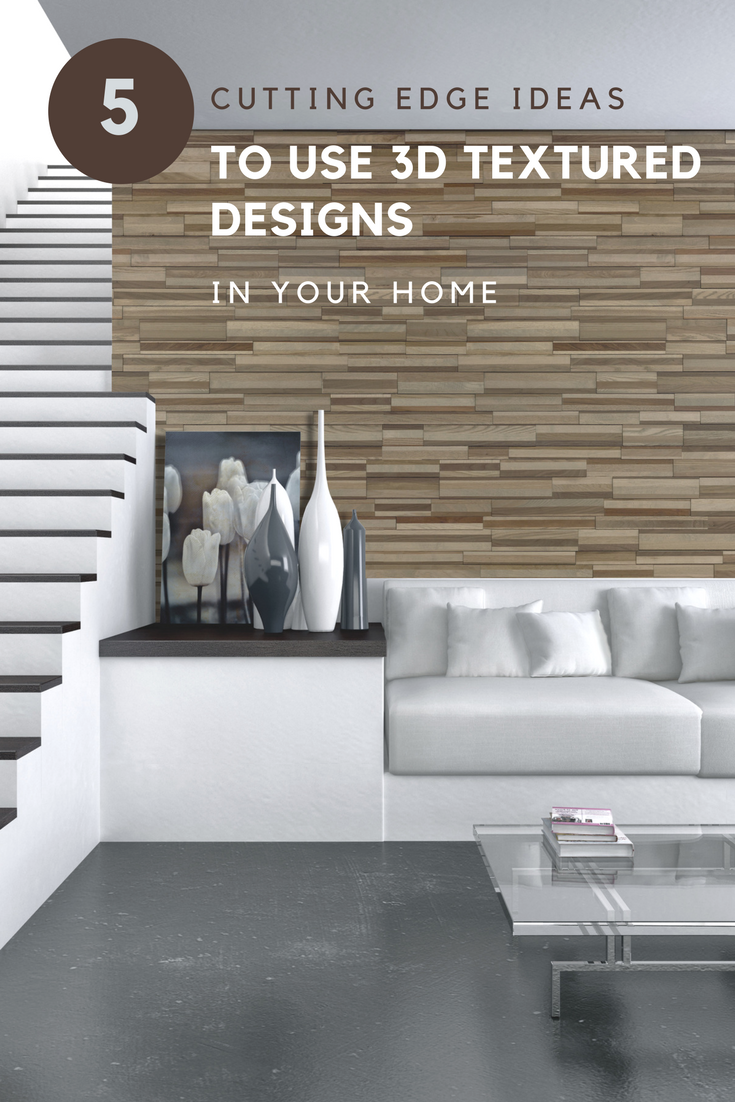 Updated March 19, 2019
If you've decided to build a new home – or remodel an existing one – you're probably motivated by the words of famous TV chef Emeril Lagasse to "kick it up a notch." Out with – boring, old, ugly, stained, chipped countertops, walls, ceiling, showers and enclosures. You want to be in with – fun, functional, low maintenance and cool items to leverage hot style trends. You don't want to bust your budget in the process. What's I'm seeing is hot, hot, hot in progressive remodeling project today are 3D textured products. You may be asking why are 3D textured products sizzling in today's marketplace? Consider the following:
5 reasons why 3D textured designs are hot
(1) We're living in a 3D high-tech world today – 3D printing, 3D televisions, 3D pens and 3D objects of all types are growing at a breakneck pace.
(2) Three dimensional products are easier to get and install – If you're looking to do a bedroom feature wall or a grout free shower system there are simple to install premade panels to make these projects a breeze to do.
(3) Packing more style into smaller spaces – Given the increasing cost of land, permitting fees and a desire for simpler spaces – our homes for the first time in decades are getting smaller (the Mega-Mansions of the 2000's is dead). However, our homes are getting cooler with more function and style per square foot. 3D walls, ceilings, counters and enclosures are part of our desire for more "cool-factor."
(4) Hide scratches – When a countertop or wall is smooth it's easy to see every little scratch. 3D textured building surfaces hide some ills which come from the beating your home "lives through." Not everyone in the family treats your home with TLC (if you've got teenage boys like me you know what I'm talking about).
(5) Creating a focal point – Many people hire interior designers because they not only want colors and textures to work together, but they want to create an impression. You're looking for a wow when entering the room. 3D textured surfaces do this. They are an element which is not like surrounding walls, floors and counters. A featured wall. A backlight glass counter. An interesting ceiling. Something unique – which will cause people to ask you, "Where did you get that?"
Enough about the reasons why 3D walls are getting popular, strap onto your seat and check out these 5 cutting-edge ideas to add cool-factor into your home today: