5 Cutting-Edge Ideas to Use 3D Textured Designs in Your Home Today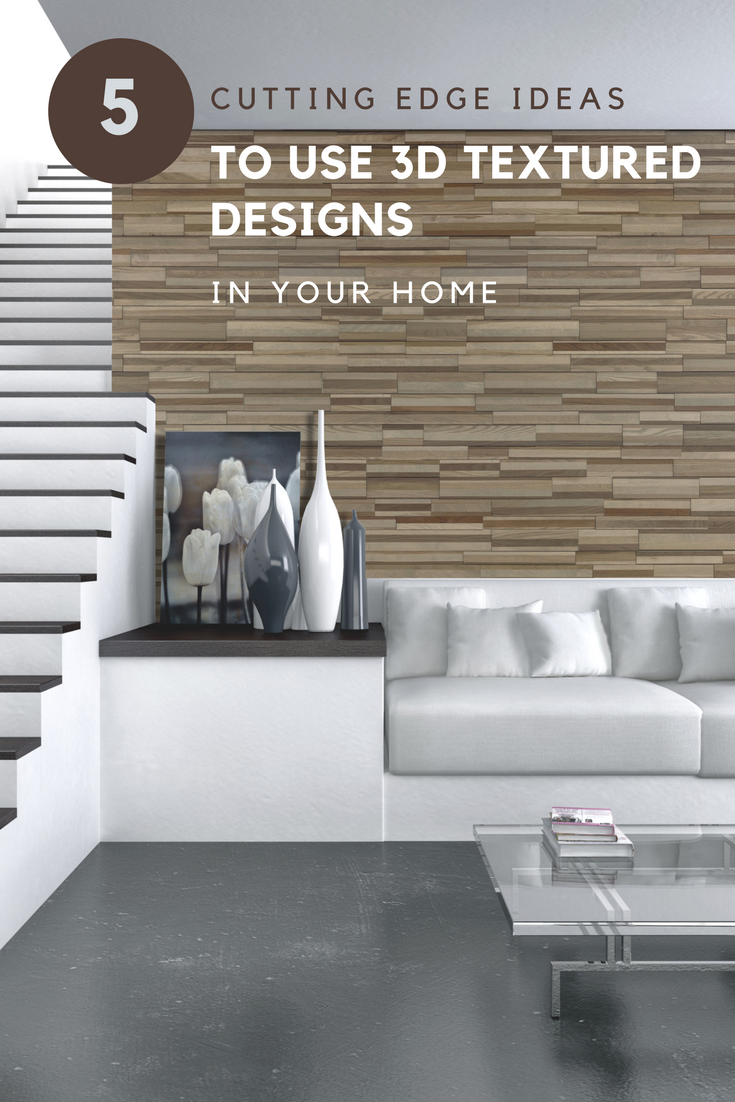 Updated March 19, 2019
If you've decided to build a new home – or remodel an existing one – you're probably motivated by the words of famous TV chef Emeril Lagasse to "kick it up a notch." Out with – boring, old, ugly, stained, chipped countertops, walls, ceiling, showers and enclosures. You want to be in with – fun, functional, low maintenance and cool items to leverage hot style trends. You don't want to bust your budget in the process. What's I'm seeing is hot, hot, hot in progressive remodeling project today are 3D textured products. You may be asking why are 3D textured products sizzling in today's marketplace? Consider the following:
5 reasons why 3D textured designs are hot
(1) We're living in a 3D high-tech world today – 3D printing, 3D televisions, 3D pens and 3D objects of all types are growing at a breakneck pace.
(2) Three dimensional products are easier to get and install – If you're looking to do a bedroom feature wall or a grout free shower system there are simple to install premade panels to make these projects a breeze to do.
(3) Packing more style into smaller spaces – Given the increasing cost of land, permitting fees and a desire for simpler spaces – our homes for the first time in decades are getting smaller (the Mega-Mansions of the 2000's is dead). However, our homes are getting cooler with more function and style per square foot.  3D walls, ceilings, counters and enclosures are part of our desire for more "cool-factor."
(4) Hide scratches – When a countertop or wall is smooth it's easy to see every little scratch. 3D textured building surfaces hide some ills which come from the beating your home "lives through." Not everyone in the family treats your home with TLC (if you've got teenage boys like me you know what I'm talking about).
(5) Creating a focal point – Many people hire interior designers because they not only want colors and textures to work together, but they want to create an impression. You're looking for a wow when entering the room. 3D textured surfaces do this. They are an element which is not like surrounding walls, floors and counters. A featured wall. A backlight glass counter. An interesting ceiling. Something unique – which will cause people to ask you, "Where did you get that?"
Enough about the reasons why 3D walls are getting popular, strap onto your seat and check out these 5 cutting-edge ideas to add cool-factor into your home today:
Cutting edge 3D idea #1 – Glass, leathered and brushed quartzite countertops
The central gathering place in the home is your kitchen (it really is all about the food – isn't it?). Whether you're hosting a big party for family or friends for the holidays – or enjoying a meal around the island with your kids (when you can slow them down for a few minutes) – the kitchen is the hub of the house. While cabinets are obviously a key item in a kitchen remodel– your countertops can also make a big impact.
One idea would be to use a leathered quartzite top. This top has a honed finish which is textured with diamond tipped brushes. It is less likely to show scratches and etches from everyday life.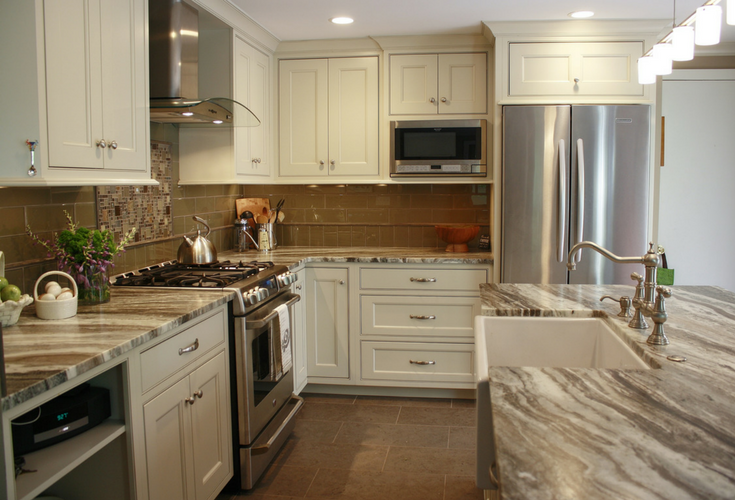 A second idea is a cast glass countertop with LED lighting. This top not only gives a one of kind style with texture on the bottom surface of the glass – but in the evening, it can glow. How cool is that?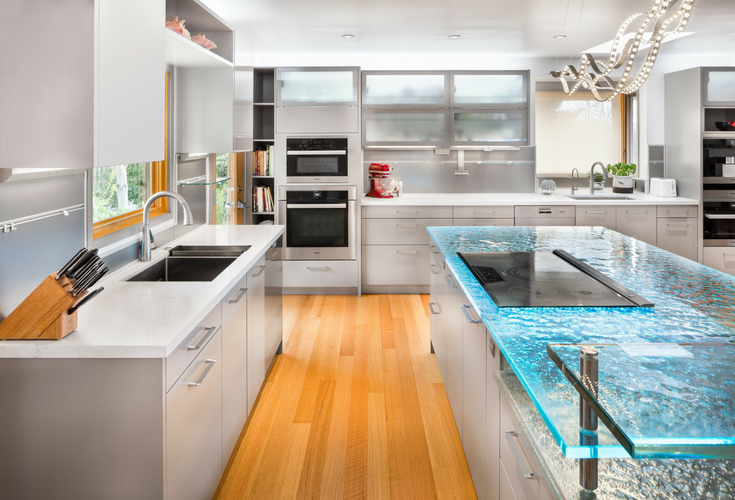 Cutting edge 3D idea #2 – Wood feature walls
There is no material which adds as much warmth to a room as wood. When you combine wood of different depths in the same wall you have an automatic focal point for a room. These feature walls are wonderful in a contemporary bedroom, a lofted seating area or even a rustic basement remodel. Since these wood feature walls are constructed in panels they are simple to install.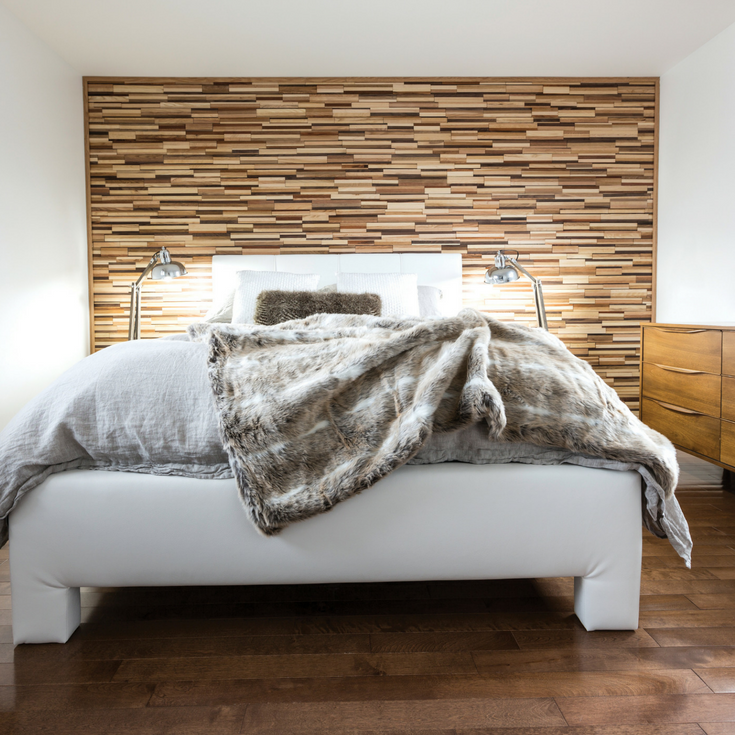 Cutting edge 3D idea #3 – Glass walls
When you think of glass, what do you think of? Windshield, house windows, glass table tops? These products use flat glass pieces (also called float glass in the industry). They can be tempered, laminated and even colored – but what they all have in common is they are flat.
Here's an idea which demands attention. 3D textured glass block walls. These blocks jut out with a pyramid or fluted shape.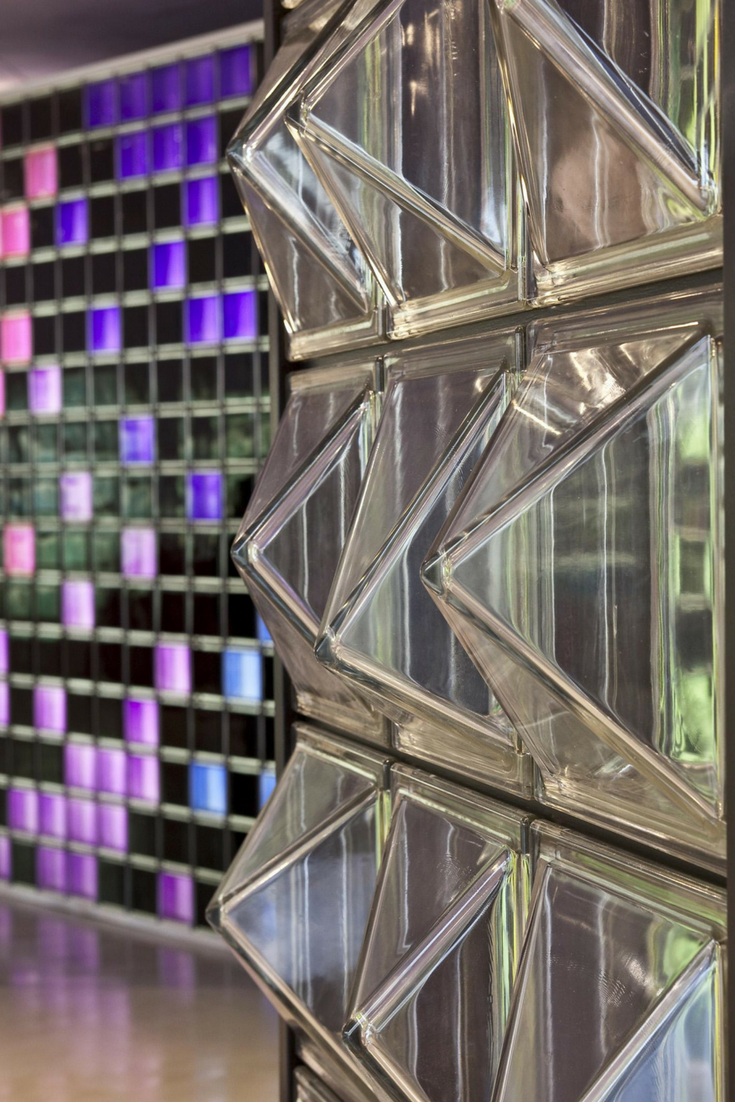 They do an excellent job moving light through interior spaces in a downtown loft or for a light-transmitting privacy wall between a bedroom and a bathroom. One thing you'll be certain of – is they will not look boring or blend into bland drywall walls!
Cutting edge 3D idea #4 – Ceiling tiles and panels
Most ceilings in homes are completely forgettable. Who pays attention to the same old same old popcorn stippled textures in most homes? Ceilings can make a statement and add warmth to a library, den, kitchen or basement remodel. These 2" x 2" panels create the look of a more expensive coffered ceiling at a fraction of the cost. They add an elegant finished touch and draw your eye up.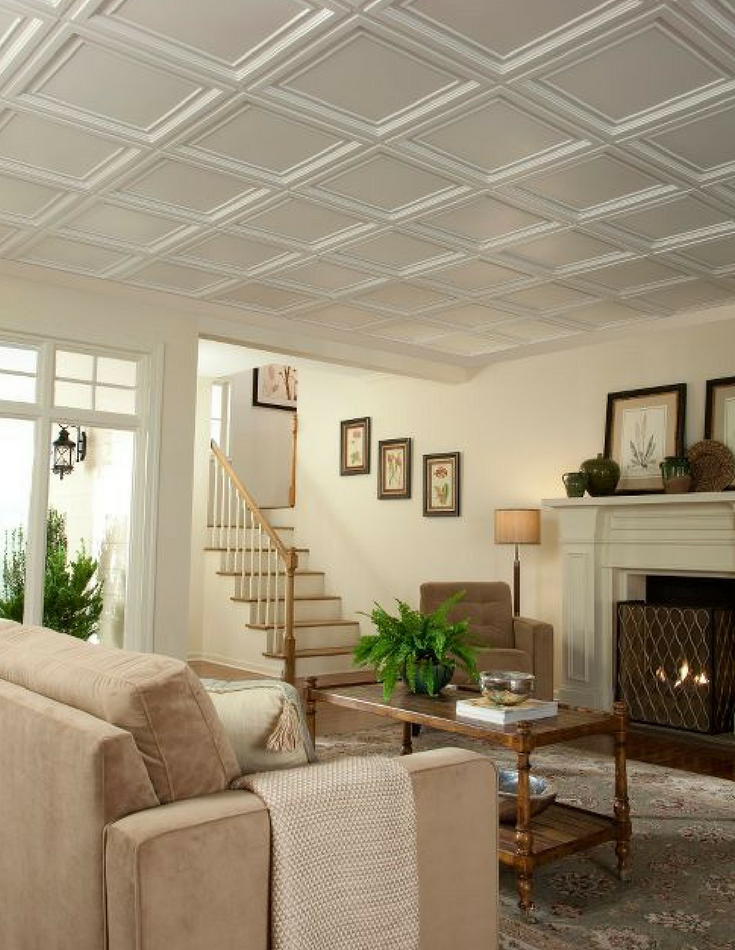 Cutting edge 3D idea #5 – 3D textured shower and tub wall panels
When people think of shower panels the words which come to mind are – cheap, white, smooth and plastic. Not exactly what you're looking for in an upgraded new home or remodel (you might have lived through these cheap panels already because a builder slapped them in your first low-cost production home).
In most cases when people want a stylish shower they will choose tile. However, with tile comes its evil stepsister – grout. With grout comes your scrub brush and a ton of maintenance.
New lines of grout free shower wall panels are stylish and textured. You don't have to be embarrassed by your bathroom or have to deal with maintaining your tiled shower. There are tile patttern and faux stone shower walls which give you the benefit of a textured look – while eliminating maintenance. I love the look of these 3D textured slate wall panels. They are made with a laminate front and feel like real grout, but have zero joints to maintain!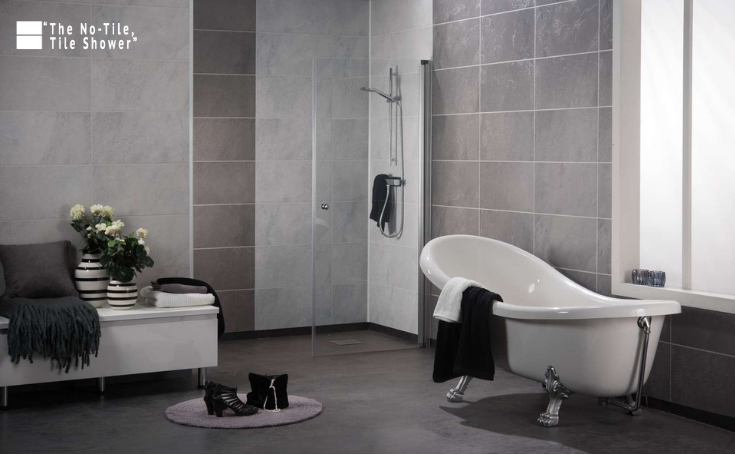 Conclusion
You've worked hard to upgrade your home so why settle for another generic kitchen, bathroom, rec room or living room? 3D textured walls, ceilings and countertops give you the special look you deserve and will have family and friends asking, "You've got to tell me where you got that!"
How can I (or my team) help you?
If you're looking for nationwide supply of 3D shower panels, glass block walls, or wood feature walls call Innovate Building Solutions nationwide at 877-668-5888 or in Columbus at 614-252-3242. For a Cleveland bathroom or kitchen remodeling project call Cleveland Design and Remodeling (216-658-1290).
If you're a remodeler or builder and want practical advice on remodeling products, industry trends, marketing and sales tips to grow your business (and cut day to day hassles), start reading my newest blog – Innovate Builders Blog. It's packed with ideas you can use now. Click here to Sign Up for the Innovate Builders Blog.
If you're in the building business, click here if you'd like to learn how to become a shower wall panel dealer or call and ask for Mike at 877-668-5888.
---
Mike Foti
President of Innovate Building Solutions a nationwide supplier and regional (Cleveland and Columbus) remodeling contractors. Some of our product lines include glass counters, floors, backsplashes, glass blocks and grout free shower and tub wall panels
---