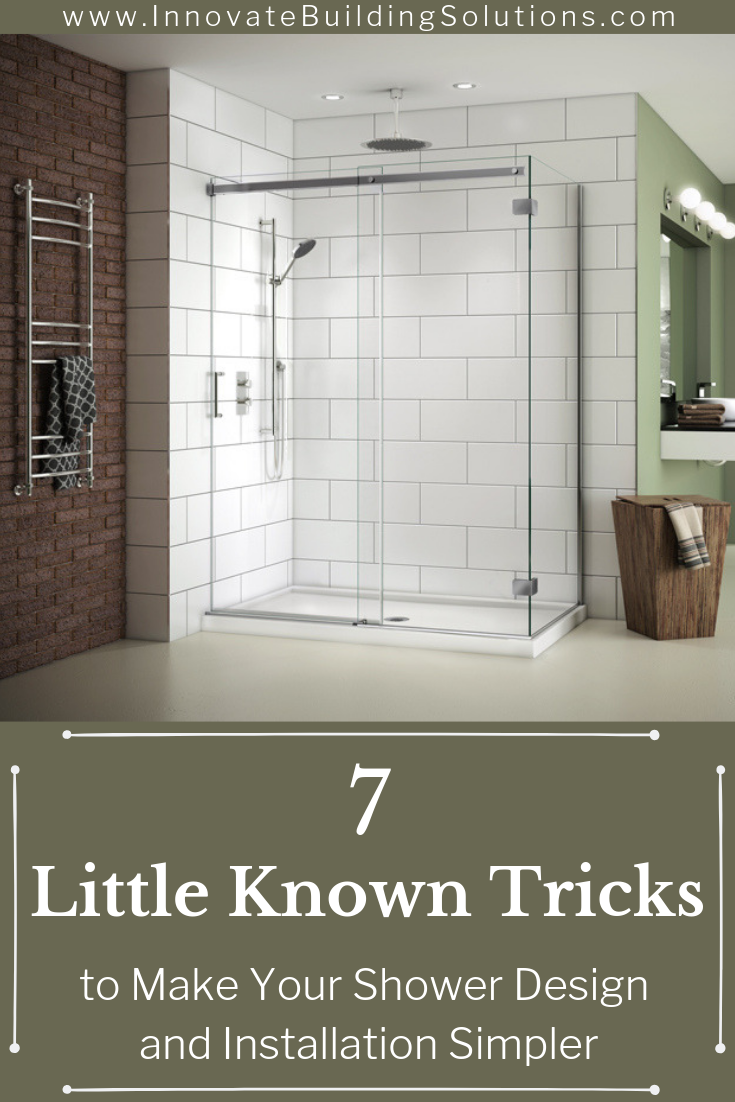 Updated March 31, 2019
Your days are crazy-busy. Now your spouse hits you with their desire ('er that would be their DEMAND) for a new shower. They tell you your moldy joint, flimsy gold-framed shower enclosure with the teeny-tiny mosaic tiles on the floor has got to go. Worse yet – they've elected YOU to be the person to do this job.
You knew this day was coming. You've been given your marching orders. You can no longer put off replacing the shower in your master bathroom.
Your spouse wants a simpler, sleeker and easier to maintain system.
You know you just want it to be done (although if you're being honest you know your current shower should have been replaced years ago).
You've started your research. The number of products and installation systems is mind-boggling.
How do you simplify your shower design while also making installing it easier on you? How can you find easy-to-work-with products which don't cost you an arm and a leg or your first-born child? Although at times you wouldn't mind giving up that first-born child who was cuter as a baby than she is as a sassy 16-year-old (OK – that's a subject for another day).
You want to find short-cuts which won't cheapen your finished project. That's exactly what this article is about.
We'll look at 7 little-known tricks to simplify the design and installation of your shower. We'll dish out practical ideas to get you a cool, low maintenance system you can install WITHOUT pulling your hair out (what's left of it). My goal is to get you back to more important things (like fishing, motorcycling, beer-brewing, watching sports etc.).
Let's dig into the 7 little known shower design and installation tricks. We'll start at the bottom (with the shower base) and work our way up.