Shower Enclosure and Base Design – One Size Does Not Fit All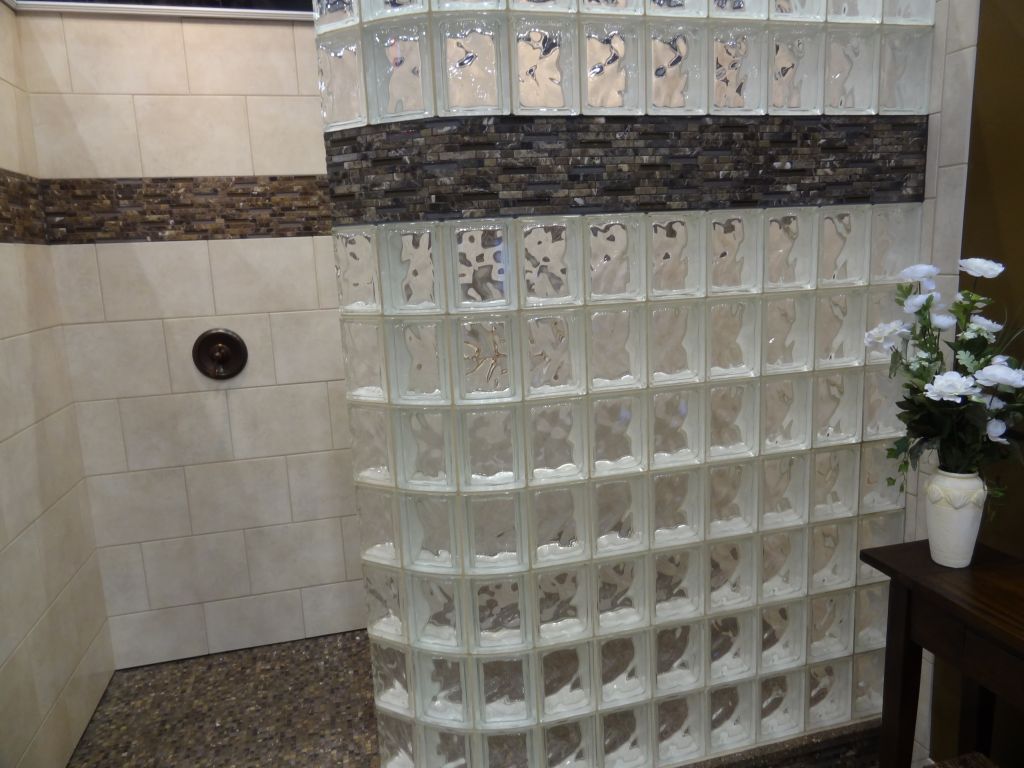 If you're planning to convert a tub into a shower or just want to replace an old shower stall with an up to date unit you know the choices can be daunting. To simplify this process follow the 3 steps below or visit Cleveland Design & Remodeling at The Great Big Home & Garden Expo at booth #964 this week for additional input or advice.
Step 1 – Identify what shape of shower base will work best for your space – Although most people think shower pans are just square or rectangular – think again! There are now curved, rounded, and angled bases capable of accommodating any type of space. In general the square and rectangular designs will be the most cost effective but the special shapes can be critical to create a unique look or to fit in an odd space in a bath remodeling project.
Step 2 – Choose your base material – Shower base materials provide a wide array of options and price points. Here are the most common choices.
Standard Sized Shower Bases
Fiberglass shower bases – The fiberglass base is the most common and is mass produced in common sizes (for example square sizes 48 x 48, 36 x 36 and rectangular sizes 60 x 32, 42 x 60, 48 x 60, 36 x 60 to name just a few) with consistent drain locations (either located on the right, left or center of the base). The advantages of these bases is they are cheap and available at stores like Home Depot and Lowes. The disadvantage is they are prone to yellowing and/or cracking.
Acrylic shower pans

– Acrylic bases, while more expensive than fiberglass, provide excellent color consistency and longevity (most are available in white and biscuit colors and other colors are available on a limited basis), can be purchased in more shapes than fiberglass and are warm to the touch. The disadvantage is acrylic bases are rarely available in custom sizes.  
Extruded polystyrene base – This base uses extruded polystyrene material which is very durable, is available only in standard sizes but it need to be finished at the top with tile.
Custom Sized Shower Bases
Mortar or mud set base – The mortar base is constructed by hand on the job site by a tile setter in most cases. For this choice of base the longevity and waterproofing performance is totally dependent on the skills and care of the field installer. Materials to do the mud base are inexpensive and readily available at a home center store. This base requires a finishing surface which is usually tile. The disadvantage of this system is it's long term performance is driven by the quality of the installer and since it takes a long time to complete labor costs can be high.
Solid surface or cultured marble bases – These bases provide a wide array of color choices (or even two tone option in the case of solid surface) and do not require a finishing material for the top. Their disadvantage is they are quite heavy (in some cases they may be impossible to maneuver into a tight bathroom space) and can be costly.
Expanded polystyrene base

– These bases can be cost effectively customized with respect to shape, drain location, entry (either a step over curb or a barrier free entry are possible) and the curb can be easily shaped to fit the shower wall enclosure. The main disadvantage is the system needs to be finished with tile or a river rock finished surface.
Step 3 – Select a shower enclosure and door system or go with a walk in option – To choose or not to choose a shower door….that is the question. Many people today would like to without a door and create a walk in shower but their space is not always large enough. In general small corner shower stalls less than 4' x 4' are usually better suited for an enclosure system. The smallest area for a walk in shower is generally 60" x 32" (this is the size of a standard tub) or larger. Small sized walk in showers can be achieved using tempered curved and bent glass (a high cost, but cool looking option), or a curved glass block wall (a mid priced option) or a pivoting shower screen (also called a shower shield).
What questions of input do you have regarding a shower stall system? Please comment below or visit the Great Big Home and Garden Show in Clevelandfrom February 4th through 12th or comment below.
###
Learn more about shower base and enclosure options by visiting Cleveland Design & Remodeling (216-531-6085), Columbus Design and Remodeling (614-252-7294), or The Bath Doctor (513-742-6679) ( serving the Cleveland, Columbus, Cincinnati and Dayton markets). If you'd like to learn more about the curved glass block wall visit or call Cleveland Glass Block (216-531-6363).
---
Mike Foti
President of Innovate Building Solutions a nationwide supplier and regional (Cleveland and Columbus) remodeling contractors. Some of our product lines include glass counters, floors, backsplashes, glass blocks and grout free shower and tub wall panels
---