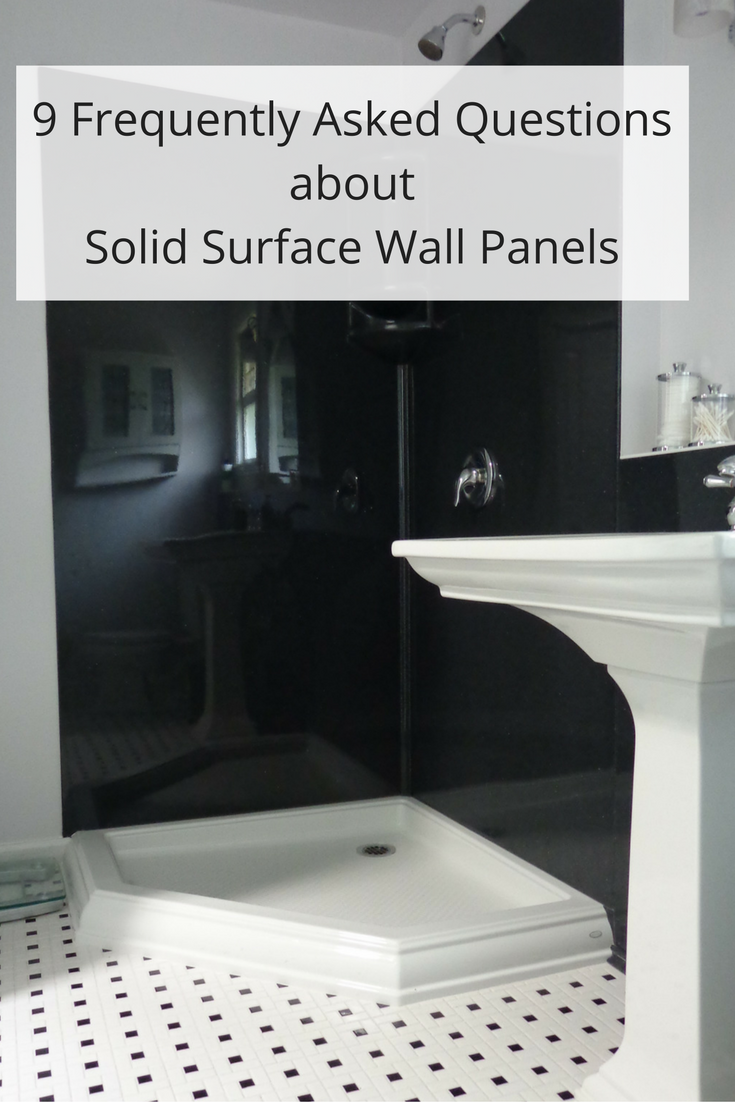 Updated January 26, 2019
"OK – I've just stumbled across your web page on stone solid surface shower wall panels and I'm praying it's the answer to my two nasty bathrooms, Tammy said to me. I hate cleaning the tile shower walls in my master bathroom and the builders grade tub/shower plastic insert in the kid's bathroom is yellowing, cracking and looks disgusting. I'm hoping this product is the answer for a nice looking surround which won't be a pain to clean, Tammy continued. I have to warn you I have a lot of questions about this product!"
The conversation above about stone solid surface wall panels is not unique. Homeowners are looking for better alternatives to what's commonly being used (tile and plastic fiberglass inserts) but aren't too familiar with the options available. Traditional tile showers and one-piece fiberglass tub/shower inserts can look good after they are installed but the maintenance and their looks long term are less than ideal.
With your crazy schedule you may be hoping that there is a better option to get a nice looking shower you won't have to be messing around cleaning all the time (after all you've got kids and parents to take care of and you want to carve out some fun time – imagine that!).
Let's take a look at the 9 questions Tammy peppered me with. These are the most frequently asked questions we get about solid surface shower wall panels from most everyone.