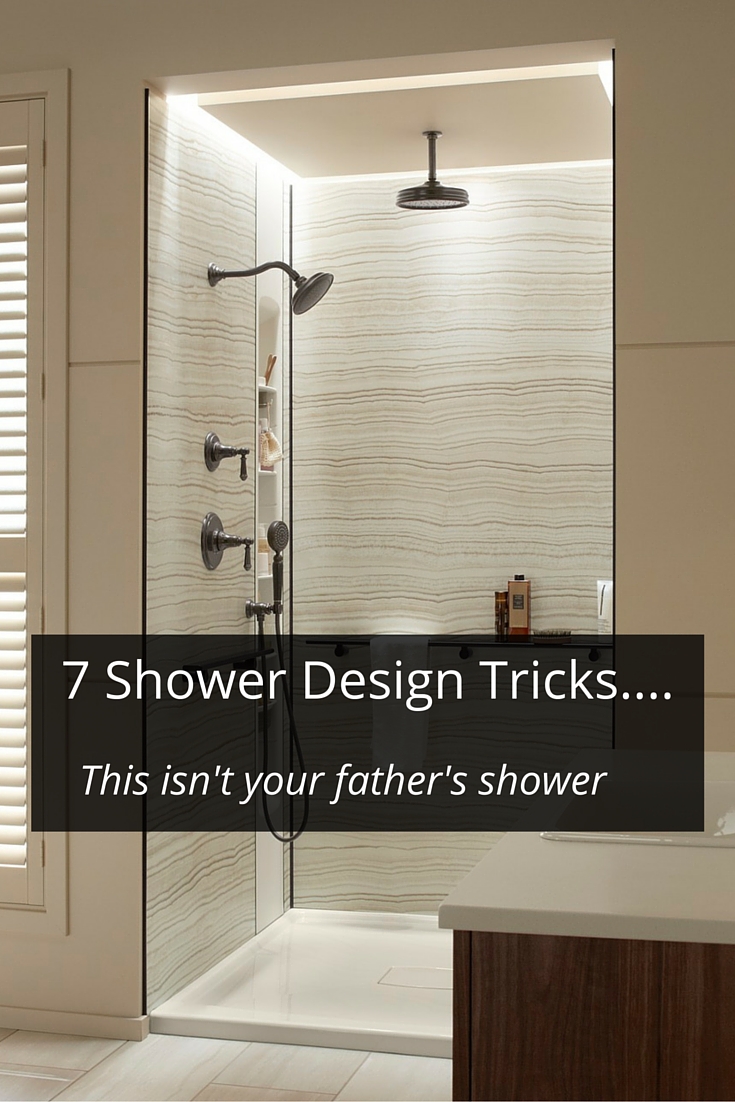 Updated September 21, 2019
"This isn't your father's Oldsmobile" the commercial in the 1980's proclaimed. What General Motors was trying to tell consumers (although this commercial might have backfired on them more than helped) is times had changed and the designs of their cars had to change with it. When I think of effective shower design which fits today's family I think the same phrase could apply, "This isn't your fathers shower!"
So – you may be asking, "Mike – what has changed that Dad or Grandpa's shower no longer works?" Consider these 3 things:
(1) Pace of life – Like it or not we live in a 24/7 world. There is more to do with less time to do it (even though we have the same 24 hours our Dad or Grandfather has). This faster pace means we have less time (and desire) to spend maintaining our homes. We need less maintenance and more thoughtful design.
(2) We're living longer – That's good – but it has repercussions. While medicine is keeping us upright longer, it's not keeping all of our body parts from wearing down (bummer). As we get older it's just not as easy to step over a tub rail or shower curb. Shower design needs to be safer.
(3) Homes are getting smaller – Homes have grown steadily from 1973 to 2014 but for the first times in over 40 years homes actually started shrinking in 2015 according to Realtor.com. People have become enamored with tiny homes, container homes and a more sustainable lifestyle. Given these trends shower design needs to be more thoughtful than in Dad's days of increasingly bloated square footage.
As a result of these 3 factors you and I need showers which require less maintenance, improved safety and better design. Let's check out 7 shower design tricks to help your shower evolve from your fathers' old shower.