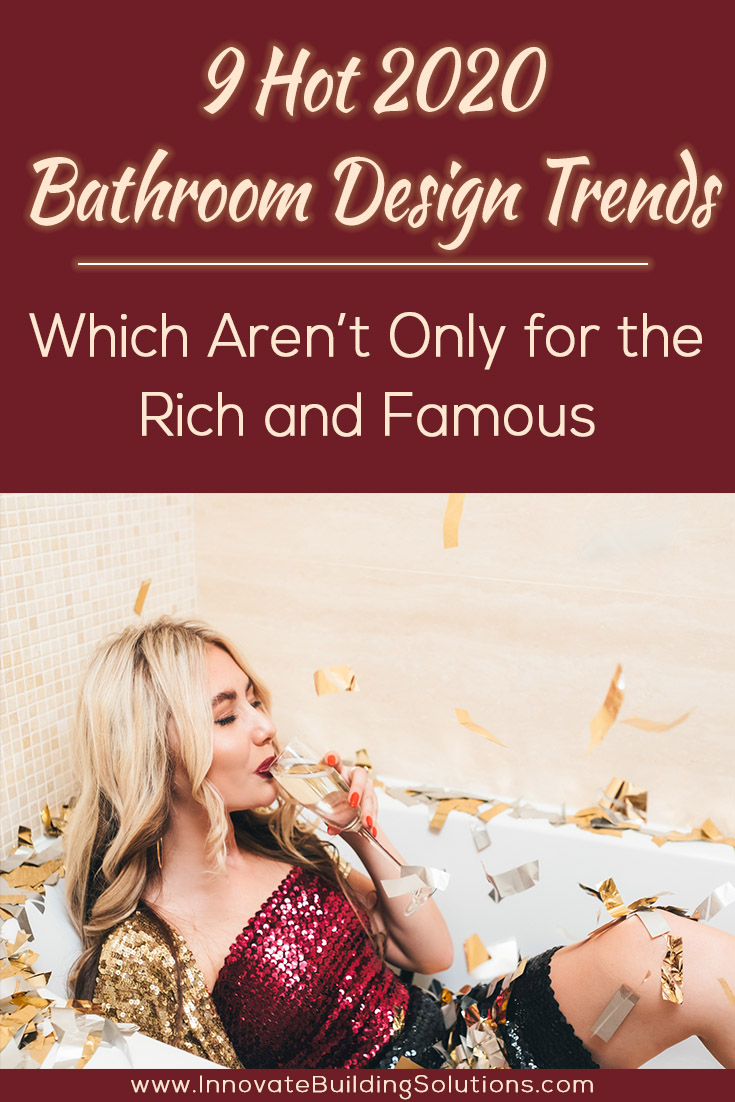 I don't know about you, but the 'Bathroom Design Geek' in me loves reading hoity-toity Interior Design magazines. I love drooling over bathrooms created for the rich and famous.
You know the projects I'm talking about. They have so much space – the bathrooms are as large as your master bedroom. These projects were birthed in the minds of high-end designers. They're built by the most-expensive, finest general contractors in town. These bathrooms 'live' in neighborhoods where the cars in the garage are worth more than your house.
If only you had the money for this type of luxury. Wouldn't that be special???
OK – now back to reality.
You love, love, love these fashion-forward looks, but also know (after the slap of reality hits you across the face), you have neither the space nor the budget to make these designs work for you.
The key question is (as it always seems to be), how can you get a champagne look with your 'Budweiser-like' budget?
You know your bathroom today is a complete disaster. It has dirty grout joints, dated tiles, yellowed fiberglass wall surrounds and tired plywood-based vanities the original home builder slapped in. To make matters worse your spouse is oblivious to your current (bad) state of affairs.
You'd like to transform your 'ugly duckling' into a hot, trending, 2020, bathroom design. However, you can't drain every dollar out of your still way-too-thin kid's college fund either. So, how can you get a cool remodel or bathroom addition on a tight budget?
In this article I'll look at 9 fashion-forward 2020-bathroom design trends you can take advantage without completely draining (OK – that's a bad bathroom pun, I know) your wallet. Let's look at the trends.