"The open landscape is beautiful and peaceful but it also is tough on the wear and tear of our home. The winds can whip around here something fierce and have made our doors and windows break down quicker than we would like," said Kelly Persichetti of Carroll Ohio.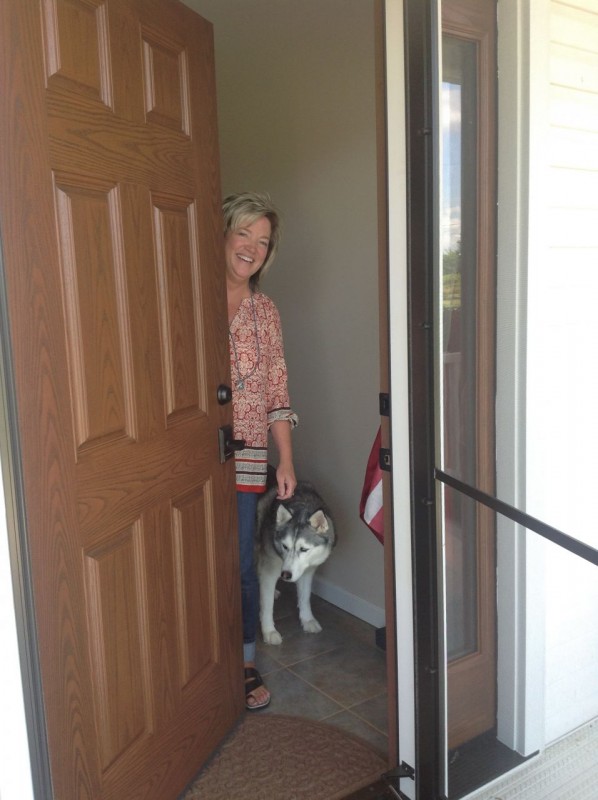 I originally met Kelly in September of 2013 to look at a wood framed picture window (which was part of a 3 lite bay window) in her master bathroom where the frame had deteriorated from the harsh winters and winds which travel through the open fields surrounding her country home. This frame had caused the energy efficiency of the window to be compromised and the decision was made to replace the picture window with a frameless glass block system. At that time we talked briefly about the two double hung windows to the left and right of the master bathroom picture window and also about some maintenance challenges and performance issues with her current steel front entry door and storm door.
By the summer of 2015 Kelly decided to replace the two flanking double hung windows and to upgrade to a fiberglass entry door and an extruded aluminum storm door. In the article below we'll take a look at how Kelly tamed these problem doors and windows in her beautiful Carroll Ohio country home.