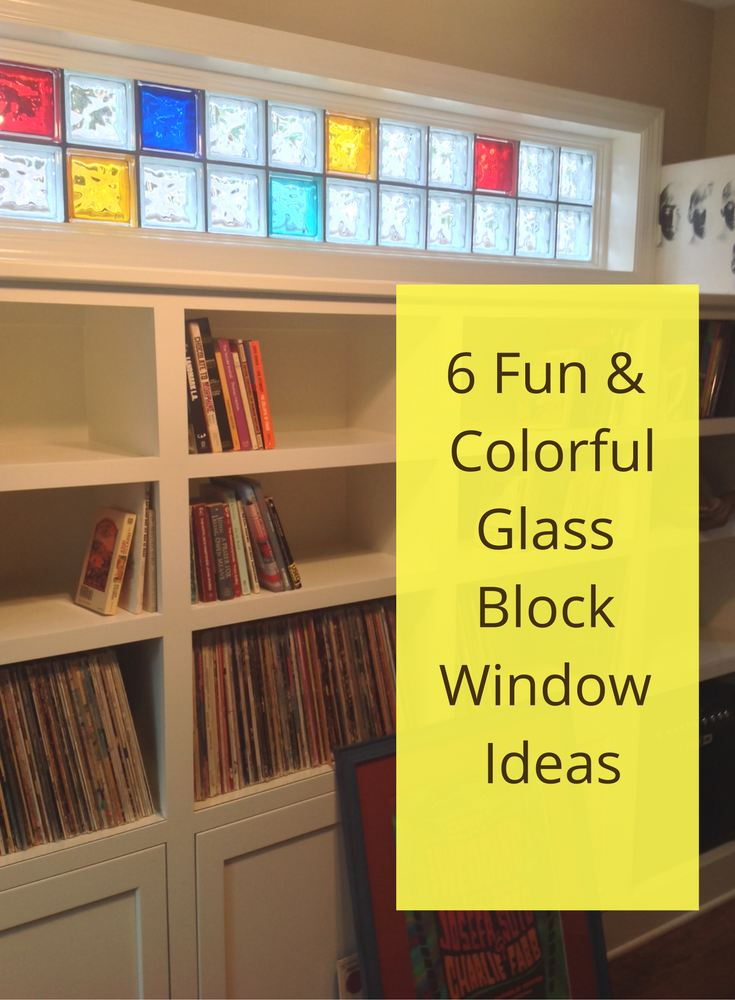 I love sunny falls days in Ohio where the leaves have turned multiple shades of yellow, green, red and orange – yet we still get near summer (in the low 70's) temperatures. Life was made to be enjoyed surrounded by light, color and not too cold temperatures (unfortunately the winter will not be too far behind– bummer). You might ask what does all this talk about the crispness and colors of Fall leaves have to do with glass block windows? Well – I'll tell you!
Glass block windows are a "workmanlike" product. Trustworthy – built thick and strong like a tank to protect your family and keep intruders out. Functional – they keep the nasty winds from whipping through your basement windows. Private – helping get light in places like bathroom windows without worrying about peeping Tom's looking in. But maybe, just maybe, glass block windows can be about more than that!
Have you ever thought about a glass block windows as fun, colorful or even a piece of art (while still doing the "dirty work" of protecting you and your family against high energy bills and intruders)? This may be a "Ripley's Believe it or Not" moment for you – but this timeless material can actually be fun and functional.
If you're remodeling or building new home this Fall take a peek at some imaginative and evolutionary things you can do with glass block now! Life (and your windows) doesn't need to be lived in "black and white" any longer. Don't be afraid to jazz up your windows with pattern and/or colors to give them your unique sense of style. Check out these 6 ideas.