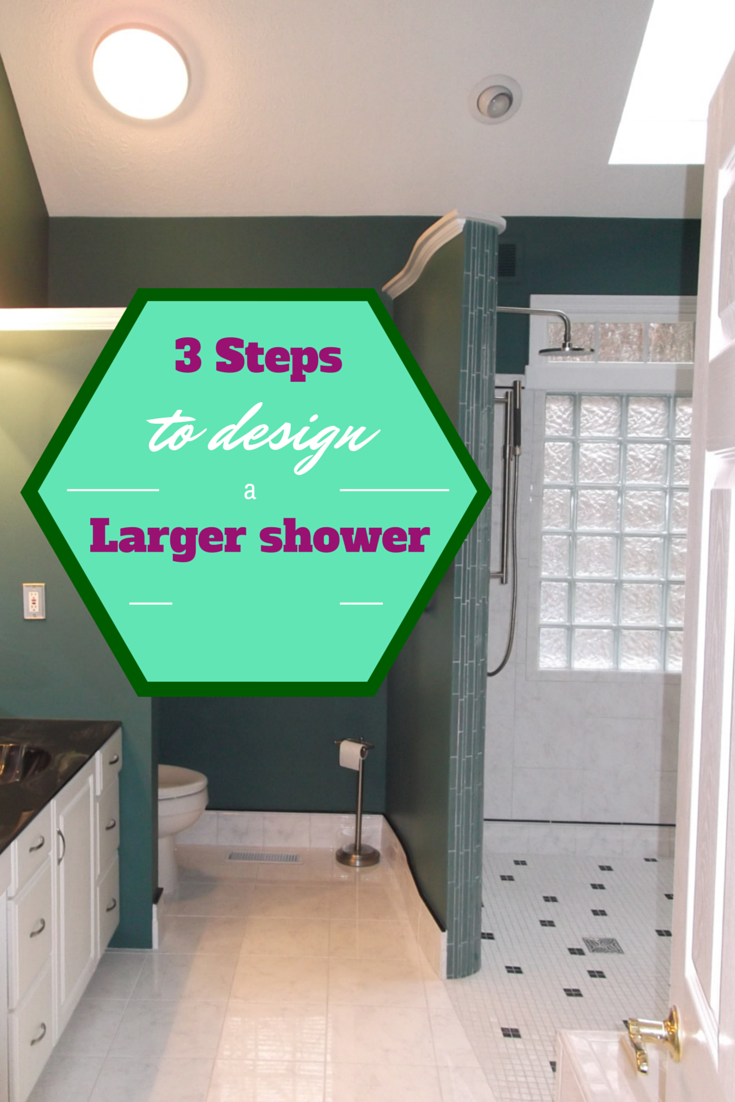 Updated December 30, 2018
Let's face facts – most existing master bathrooms do not fit the needs or desired aesthetic qualities for relaxation and comfort desired by their owners (OK – in plain English there just too doggone small and too doggone ugly). In many ranch and cape cod style homes built in the 1960's and 1970's the combined tub/shower unit in these small 5' x 7' bathrooms are difficult and dangerous to get into (and the ugly curtains or framed sliding glass doors don't add to the ambience either!). Even many of the larger bathrooms built in the "McMansions" of the 1990's and 2000's allocated space incorrectly with a monster sized soaking/Jacuzzi tub (which is seldom used) along with a small phone booth sized stand up shower (which is cramped – but used every day).
According to a recent study by the inspirational housing site Houzz.com 66% of owners want larger showers. While this is a nice concept how can you turn this dream into reality for your home? The article below provides 3 steps to make a larger shower without increasing the size of the bathroom.