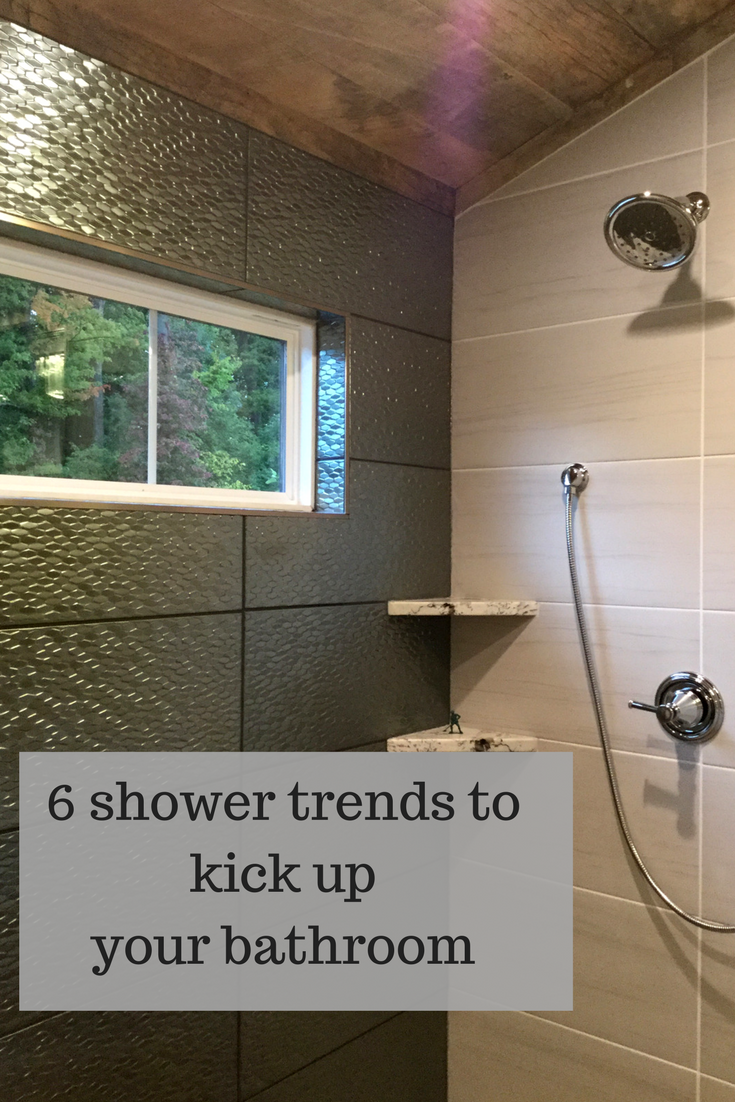 As a bathroom and shower remodeling geek I HAVE TO check out the Columbus Parade of Homes each year. It's fun to see what the crazy designers and builders can do to inject personality, fun and function into their home designs. This year's group of 9 homes did not disappoint. These homes were not the generic overly-beige Mid-Western drab spec home stuff you can tend see in the Central Ohio new home building market. There were drool-worthy kitchens, living rooms with cool Mid-Century modern styling, and relaxing bedrooms to give anyone a big case of house-envy (I'm glad my wife wasn't with me otherwise she might have got the "urge to redecorate." This urge can give me a bad case of hives – but I digress).
I completely enjoyed the bathrooms and showers in these homes. Maybe it's because I've been in this remodeling world too long – or I'm a bit touched in the head (or both). However, I'm jazzed by cool looking showers and the products used to make them not only functional – but special and practical for people in any stage of life to use.
On an overcast Thursday afternoon, my trek through the homes began. I caught a crazy day because half-way through my tour it poured on me as I sprinted from house to house with my iPad taking pictures (I asked people in each home if the dryers in their homes were turned on to dry out my shirt – nobody took me up on that offer though. I guess the concept of a half-naked guy in their Parade Home wasn't the ambiance these builders were looking for!).
Below you'll find my summary of 6 shower trends I saw live at the Parade – and 3 new ideas I didn't see this year (and hope to find on display next year). At the end of the article I'd like to ask you to do me a favor. Comment on which trends you think would help you existing home the most (or you'd want in a new home). If you think any of these trends are a waste of time, money or space – give me your 2 cents on that also. Quality debate is cool. At the end of the article, I'll also give you my vote for the coolest shower from the show.