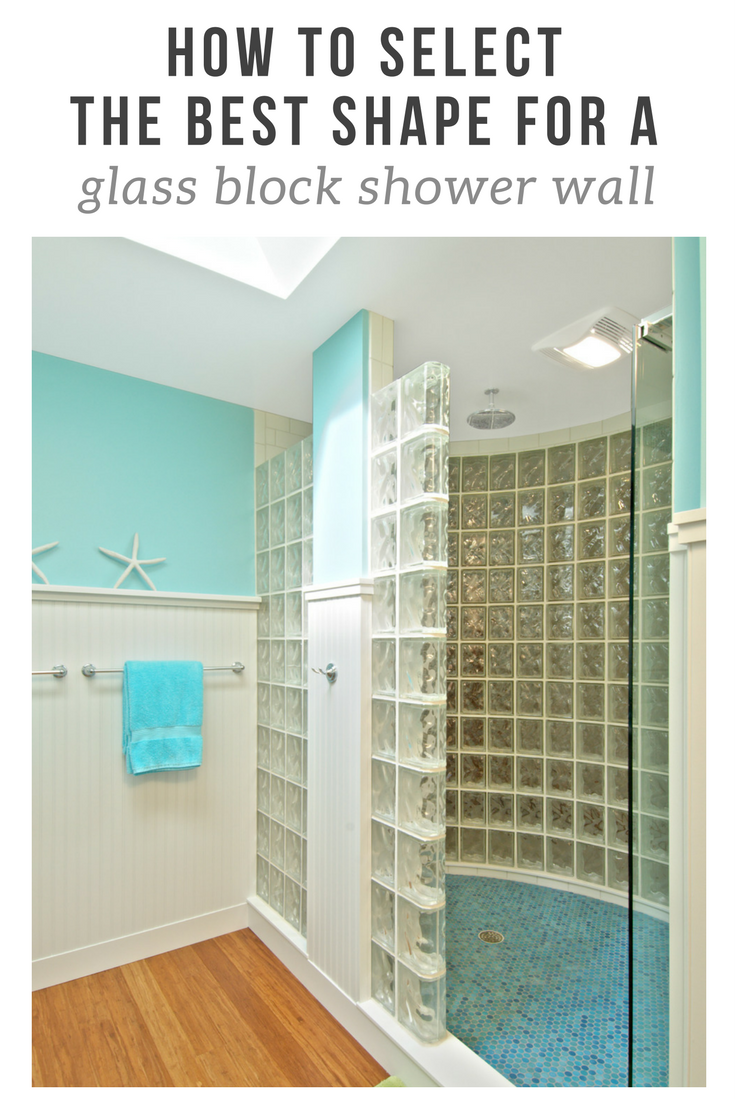 Updated March 16, 2019
Figuring out a glass block shower can be a pain in the rear! If you're using a contractor they may be vaguely familiar with this type of wall system – or, if they are not, they will try to steer you to a "standard" shower enclosure since it's what they know how to do. But, if you have your heart set on the benefits of a low maintenance, high privacy glass block shower and want to make it happen – no matter how difficult it is to figure out – you'll want to read this article.
Well I'm here to tell you a glass block shower doesn't require a brain surgeon to design and install (and my wife would agree I'm not a brain surgeon – or at least I don't have the listening skills of one)! I've been working with this product since 1985 (wow- that makes me old) and have learned a few "tricks" along the way about glass block design. In this article, my goal is to help you identify the top 6 glass block wall shapes. Then we'll look at each shape (I'll give you some "out-there" names for them) and look at the strengths and weaknesses of each so you can wrap your arms around which is best for you. Just to let you know I've saved the most popular design for last (but don't jump ahead because the other 5 designs may be better for your project) So let's get 'er done and figure this project out!