Using Thinner Glass Blocks for Showers and Walls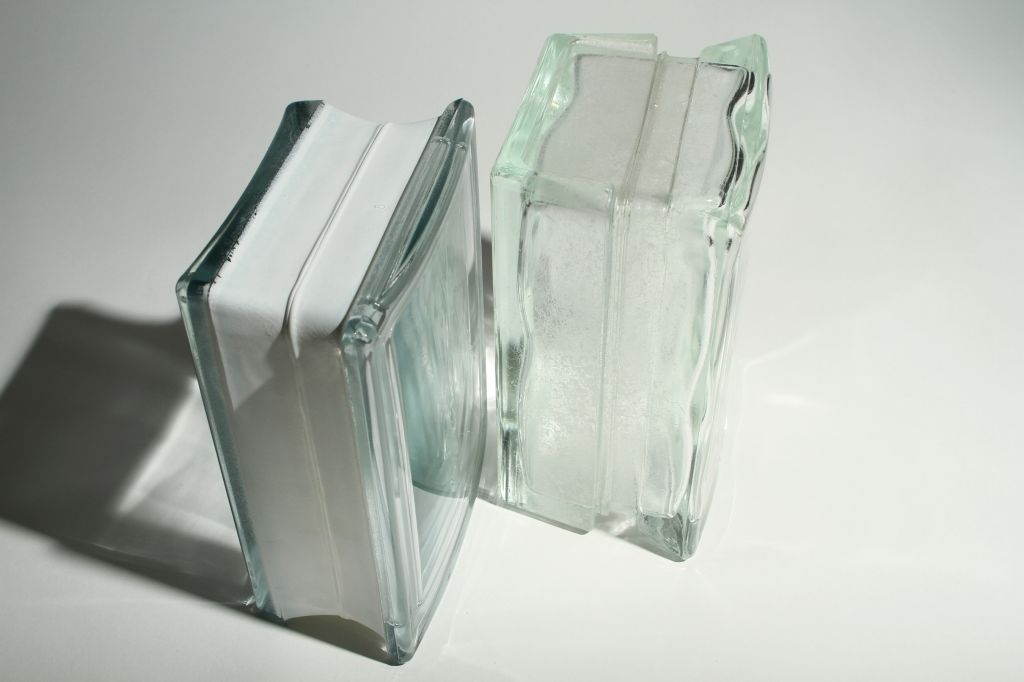 The wait (or maybe it's weight – pun intended) is finally over. After multiple glass block manufacturers were asked to introduce thinner glass block shapes for showers and walls Mulia Inc. has finally done it! You may be asking why is this important to me? What can I do with these shapes? What shapes are available? Read on and learn the answers to these questions:
Why should someone care to use thin glass blocks?
The 5 top reasons are:
Save money – Thinner blocks cost less than the thicker 4" units – so using these blocks will lessen your investment for a

glass bar

or shower stall project.
Reduce the weight – It's nice to have less weight resting on your floor joists – the thinner blocks are about 15% lighter.
Ease of installation – The best way to install block wall sections is by having them made in prefab sections (this method improves the finished quality and cuts field labor time and costs). Thinner sections are easier to maneuver and may allow the shower wall to be installed with one person vs. two.
For showers you'll have more room inside – Since the blocks are thinner there will be more room inside the shower. This can become especially important when you take a

standard tub and make it into a shower

(usually in these applications the depth of the tub can range from 30" to 34" – so every inch matters).
New design options – With many

bath remodeling

projects using fancy tile on the inside it's nice to have the option of a clear glass block wall. Now the thinner shaped blocks are available not only in the traditional wave (obscure) pattern but also the clear (see-through) style as well.
How can someone use these block shapes?
The most common uses of glass block wall assemblies are for showers, bars, and partition walls. With that being said there have also been some cool uses of the product including using them for projects like ice bars.
What shapes are available?
Having a full range of shapes can make designing and building your wall a snap. This new product line comes in a 90 degree corner block (called a Veer corner), a 22 degree curved block (called Radial), and both a one sided and two sided finished end blocks. These units are available in the traditional wave and clear patterns. If you really want to get fancy add some color or a frosted finish for affect.
What do you think about these new thinner block shapes? Would you prefer the thick or the thin blocks for your project? Please comment below.
To learn more about thinner blocks for a shower, wall or bar call or visit Innovate Building Solutions (877-668-5888) or for a local project their divisions including Columbus Glass Block (614-252-5888), Cleveland Glass Block (216-531-6363), West Side Glass Block (216-398-1020) or Mid America Glass Block (513-742-5900) of Cincinnati or Dayton.
---
Mike Foti
President of Innovate Building Solutions a nationwide supplier and regional (Cleveland and Columbus) remodeling contractors. Some of our product lines include glass counters, floors, backsplashes, glass blocks and grout free shower and tub wall panels
---