Using Italian Design Inspired Glass Blocks to Create Extraordinary Wall Window or Shower Projects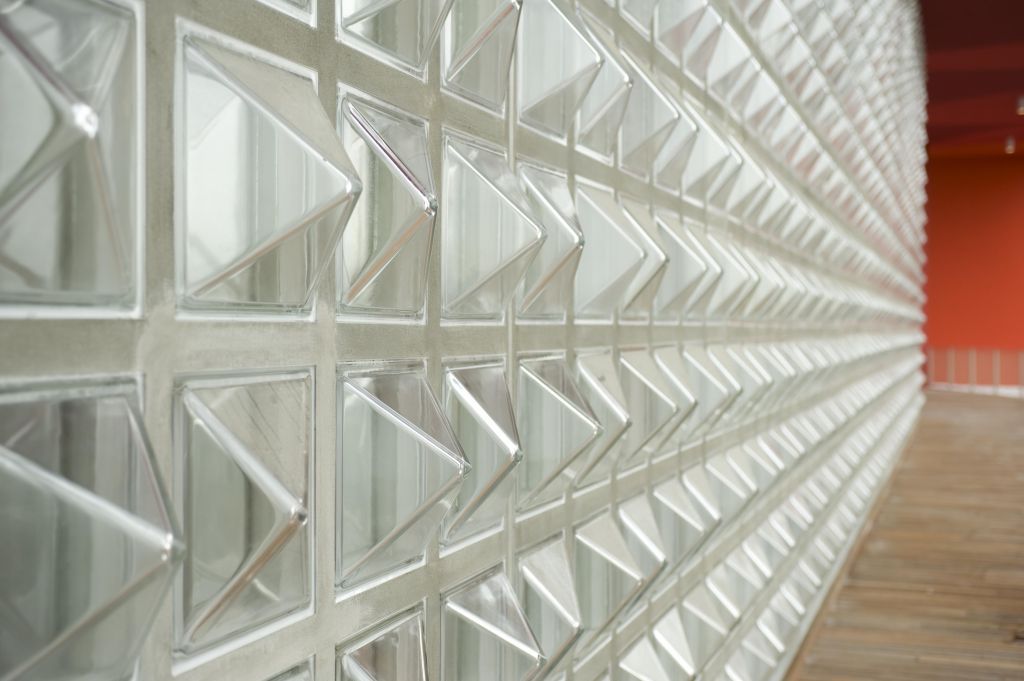 If you look at design trends in floor or wall tiles you need to first look to the European markets (and Italy in particular) for inspiration. In the glass block wall industry the drivers of style, texture and design leadership are also being driven by the Italians.
Most of what people are used to seeing in the United States are glass blocks of standard shapes and sizes that have smooth flat faces on the front of the glass units. While these blocks may be mass produced and are cost effective they may not inspire the wow factor in a contemporary or modernistic design project.
Well leave it to the Italians once again to innovate (and in this case these cool designs are now becoming available in the United States markets) with unique glass block designs.
Some of the new designs available today include:
Trapezoidal glass blocks that are shaped in a pyramid form to create a sleek design.
Exterior fluted glass blocks (called Doric) for residential or commercial interior walls which have a unique texture to the outside of the block.
Angular (called Fiero Milano) glass blocks that appear to jut out from the wall – if these don't capture your attention nothing will!
The good thing is if you're looking for inspiration these blocks are now becoming available in the U.S. markets.
What do you think about the look of these blocks? Please give your thoughts below.
If you need any help with the design and/or supply of these unique blocks contat Columbus Glass Block (614-252-5888), Cleveland Glass Block (216-531-6363), or Mid America Glass Block (513-742-5900) of Dayton and Cincinnati. For a complete remodeling projects using these materials contact Cleveland Design & Remodeling (216-531-6085), Columbus Design & Remodeling (614-252-7294) or Bath Doctor of Cincinnati (513-742-6674).
---
Mike Foti
President of Innovate Building Solutions a nationwide supplier and regional (Cleveland and Columbus) remodeling contractors. Some of our product lines include glass counters, floors, backsplashes, glass blocks and grout free shower and tub wall panels
---