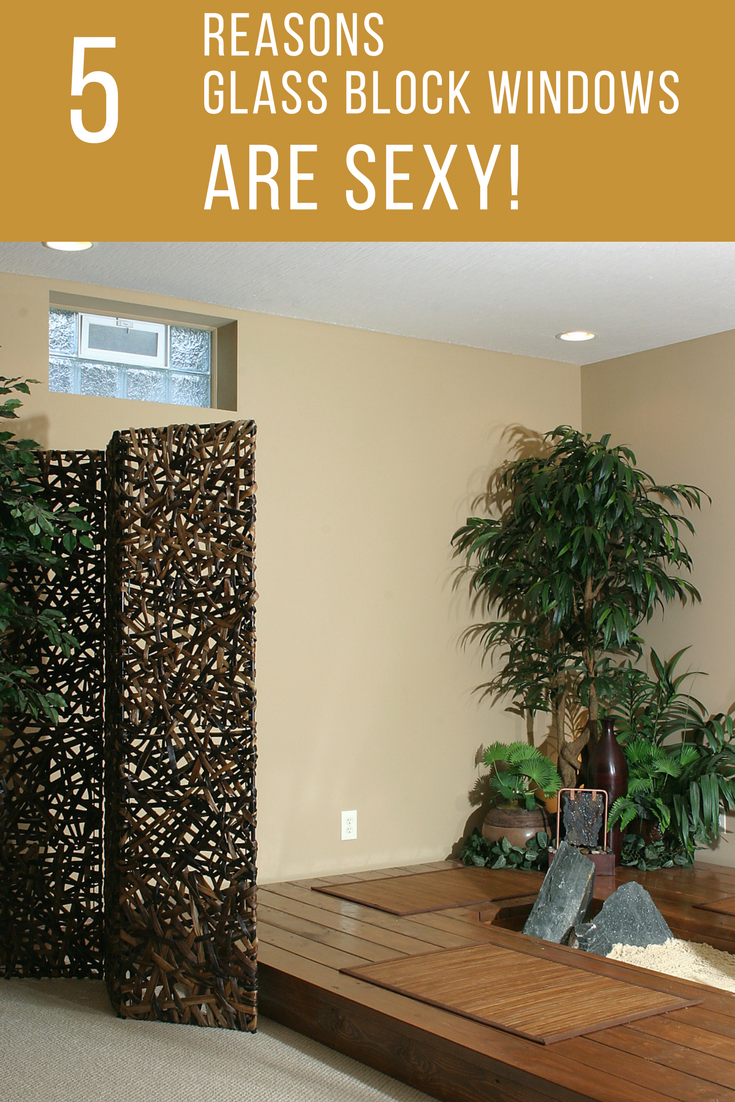 Updated March 16, 2019
You may think I've gone nuts. How can glass block basement windows possibly be sexy?? If there is a definition of YUCK it's got to be basement windows. Most existing metal or wood framed basement windows are nasty. In almost every case when I – or a member of our company – visits someone's basement to look at a project they say, "Sorry for the mess down there! Do you want me to clean off the dirt and cobwebs from the windows?" Yes – existing basement windows are anything but sexy.
So how can replacing a metal or wood framed basement window with glass blocks add some sex-appeal to your basement (if that's even possible)? How can they make you happy taking trips to your basement to do the laundry or hang out in the rec room – or at least make it a bit less depressing? Read on and see.