Can a garage window be architectural and elegant?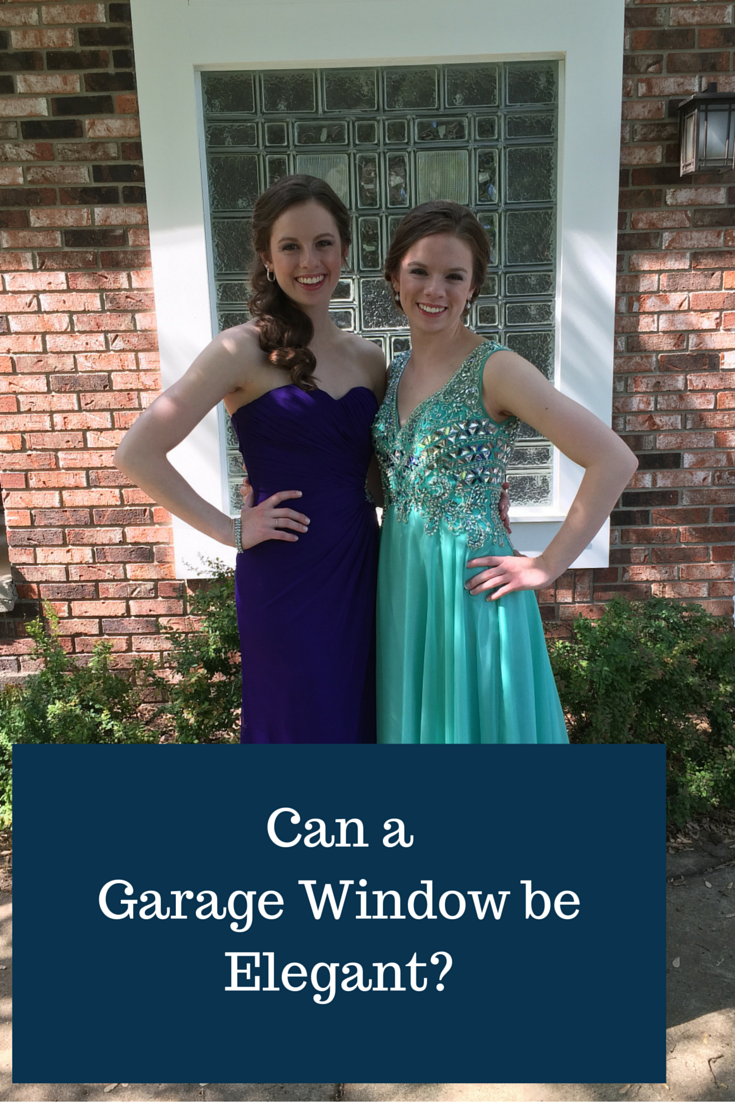 When you think about a garage window does the term elegant come to mind? If I'm a betting man (which I'm not) the answer is no way. The words most often associated with garage windows are nasty, bug-infested, leaky and downright disgusting!
Most garage windows are included in a home to either make the front of the home architecturally correct (and symmetrical) and/or to add natural light (which can be very helpful if you have a workbench in the space) or to provide ventilation.
In most cases the garage window is the "Rodney Dangerfield" of your home windows – it gets no respect and is generally an afterthought. The question is can a garage window become something which actually enhances the look and value of your home – while still providing privacy, light transmission and a secure place for valuable tools and vehicles? The answer is yes if you think "outside the blocks" like Sean Ryan of Farmington Michigan.
In this article I'll share with you why Sean decided to design a glass block window which was so elegant he would actually choose to use it as a backdrop for his daughters (Leslie and Kelly) prom picture (see above). Learn below why Sean decided do this project and his 5 step process to transform his old garage window.
Why Sean redid this garage window
When a woman purchases an elegant dress for a formal event she will ultimately have to accessorize it to pull the entire look together. At this point you may be asking, "What does a formal dress have to do with a garage window?" Well in Sean's case after he installed a beautiful Craftsman style entry door the original standard (one block on top of another block) glass block window no longer matched the look and quality of the front door.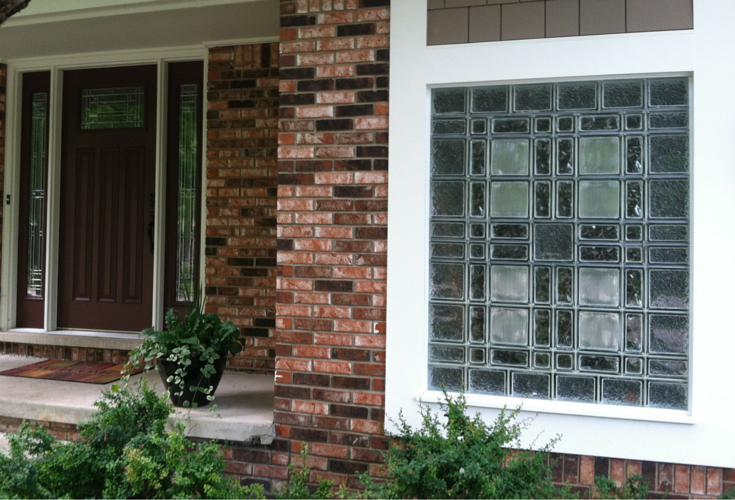 Let's look at the 5 steps Sean used to re-imagined, redesigned and rebuild the old window to upgrade the front of his home with an architecturally distinctive Craftsman style glass block window.
Step 1 – Take the time to design
If you want something unique you may need to roll up your design sleeves to make it a reality. In order to integrate the Craftsman look Sean wanted to incorporate glass blocks of various sizes and patterns. He chose 3 patterned blocks from Pittsburgh Corning (called Essex AA, Icescapes and Decora) and combined them in different sizes for a distinctive design.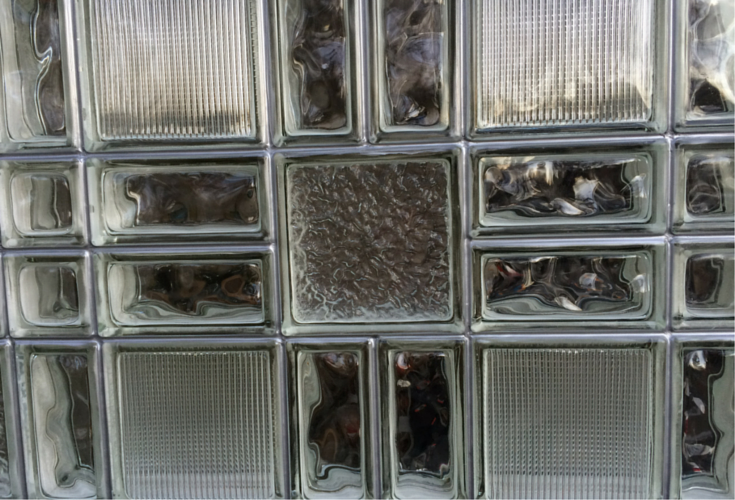 Step 2 – Find an encouraging voice who will dig into the project with you
Let's face it – when you commit to doing something which is an "out of the box" approach most people (and product vendors) are quick to tell you why it can't be done, why it won't work. Innovation needs to be accompanied with encouragement, patience and some determined research skills. Sean "met" (on the phone) Lillie Burton of Innovate Building Solutions. Lillie not only encouraged Sean on his design , but she researched and sourced a little known (and difficult to find) 4" x 4" x 4" size which was critical to the final project.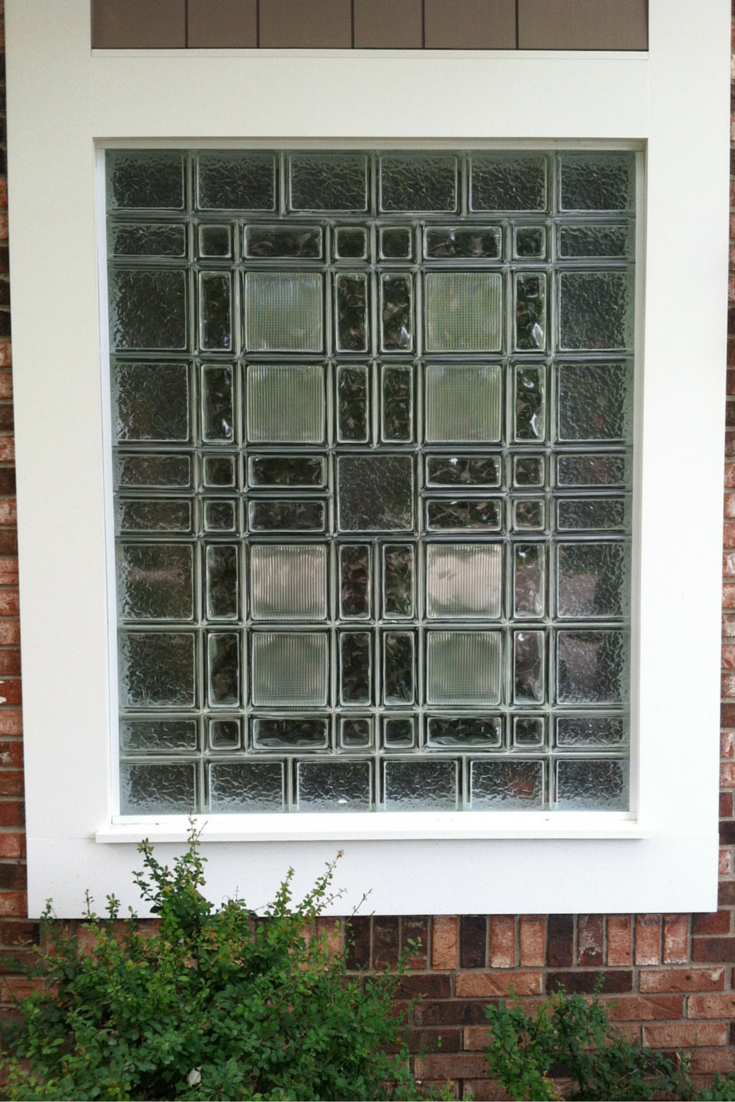 Step 3 – Make it "Ford tough" and "built to last"
Since Sean works in the automotive business in Michigan he does have a focus on engineering systems which are built to last. After investing a lot of time on the design and sourcing of unique materials he did not want to "cheap out" and fabricate the window using anything less than the best approach available. Sean used a sturdy vinyl spacer fabrication system (also known as a Protect All Window) which creates tight consistent 1/8" joints. This method adds more security and energy efficiency than the old standard mortared glass block window.
Step 4 – Reframe the opening to fit the design
In many cases a glass block design with multiple sized blocks requires an opening be resized to fit the window design (basically with a unique glass block window design you'll have to begin with the end in mind – design the opening to fit the blocks). Sean needed to reframe his rough opening to make his unique window work.
Step 5 – Elegance is personified in the finishing touches
Don't go through all the mental (and physical) energy of redesigning a window and forget the "icing on the cake" …..i.e. the finishing touches. In order to compliment the lead caming in the Craftsman front door Sean choose a Metallic Gray silicone from General Electric to create a decorative seal for the 1/8" grout joints between the glass blocks.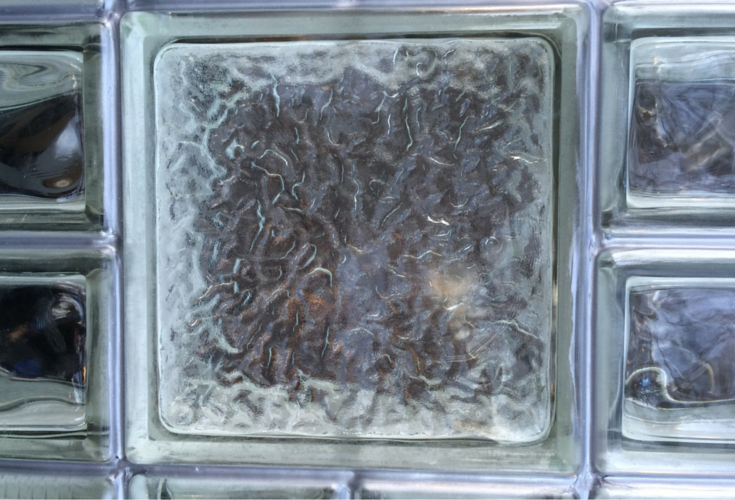 Conclusion
What do you think of Sean's project? Please comment or call the numbers below to get help designing your own architecturally elegant glass block window. Don't limit your design creativity to only garage windows – think about new ways to make living room, bathroom or even basement windows both fun and functional.
P.S. If you need a bit of encouragement for your design consider asking for "Miss Lillie Burton!"
###
For assistance and pricing from a glass block window design specialist call Innovate Building Solutions on a nationwide basis (877-668-5888) or for a local installation project their divisions including Columbus Glass Block (614-252-5888), Cleveland Glass Block (216-531-6363) or Mid America Glass Block in Akron (330-633-2900).
---
Mike Foti
President of Innovate Building Solutions a nationwide supplier and regional (Cleveland and Columbus) remodeling contractors. Some of our product lines include glass counters, floors, backsplashes, glass blocks and grout free shower and tub wall panels
---