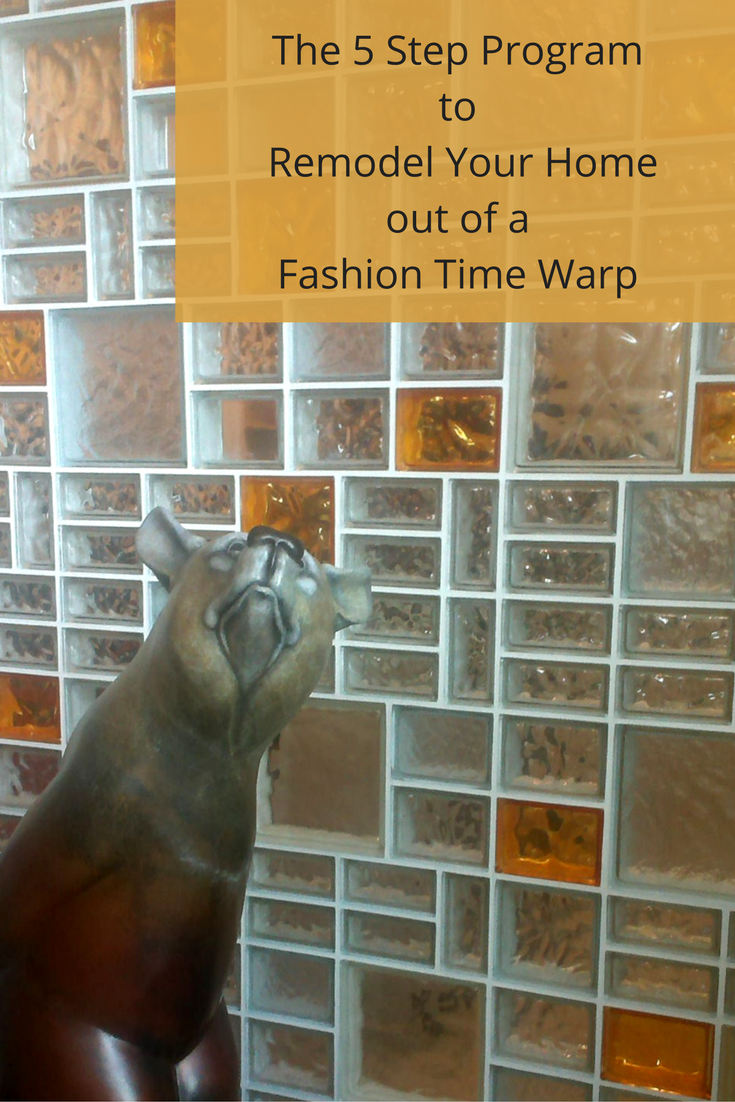 How do you know when your clothes or home have gone out of style and you need a makeover – BAD? You may ask a trusted consultant for their honest opinion. Someone who will not beat around the bush. I remember doing this during my early days as a professional speaker. I approached Danielle Turcola (a national image consultant) about how I was dressing and she said, "Mike – it's time to ditch those button down shirts. It's way too middle-manager looking for a professional speaker." While it hurt to get Danielle's "give it to you straight" advice she was spot on. I listened.
In many cases we're oblivious to our own fashion – whether it's in clothes (do you have any family members who are stuck in the 70's with long hair and groovy outfits?), or in home décor (the wallpaper in their homes looks like Marcia and Greg Brady could show up any moment!).
Such was the case for Lilly Epstein of Orlando Florida when she brought in Interior Designer Laurie Lake with Floor to Ceiling (a contractor and interior design firm) in Winter Garden Florida. Laurie came originally to look at upgrading one of Lilly's floors. While Lilly's home was hot (it won the Best Home in the 1989 Orlando Parade of Homes) it's current décor was stuck in a bit of a fashion time warp. As Lilly said to me, "I didn't realize how dated the home had become until I saw the before and after remodeling pictures!" The reality is time moves on but sometimes we become oblivious to our own surrounding and sense of fashion (I would still be wearing those button down shirts if Danielle had not set me straight!).
If you look at your home today is it looking a little long in the tooth? I can still think back to the "June Cleaver Kitchen" my wife and I inherited as a young couple when we bought our first home (many people today probably don't even know who June Cleaver is!).
Do you need help transforming your "much-too-long-absent-from-remodeling" home into one which looks like it belongs in a magazine (and not a magazine from 20 years ago sitting in your old dentist's office?). If so, the time may be right to enter the "5 step program for non-remodelaholics" (i.e. those people who have waited too long to update, redecorate and remodel their homes). Join the meeting – now in session- to get 5 key steps to remodel your home out of a fashion time warp.