Glass block garage windows – protect your valuables and your family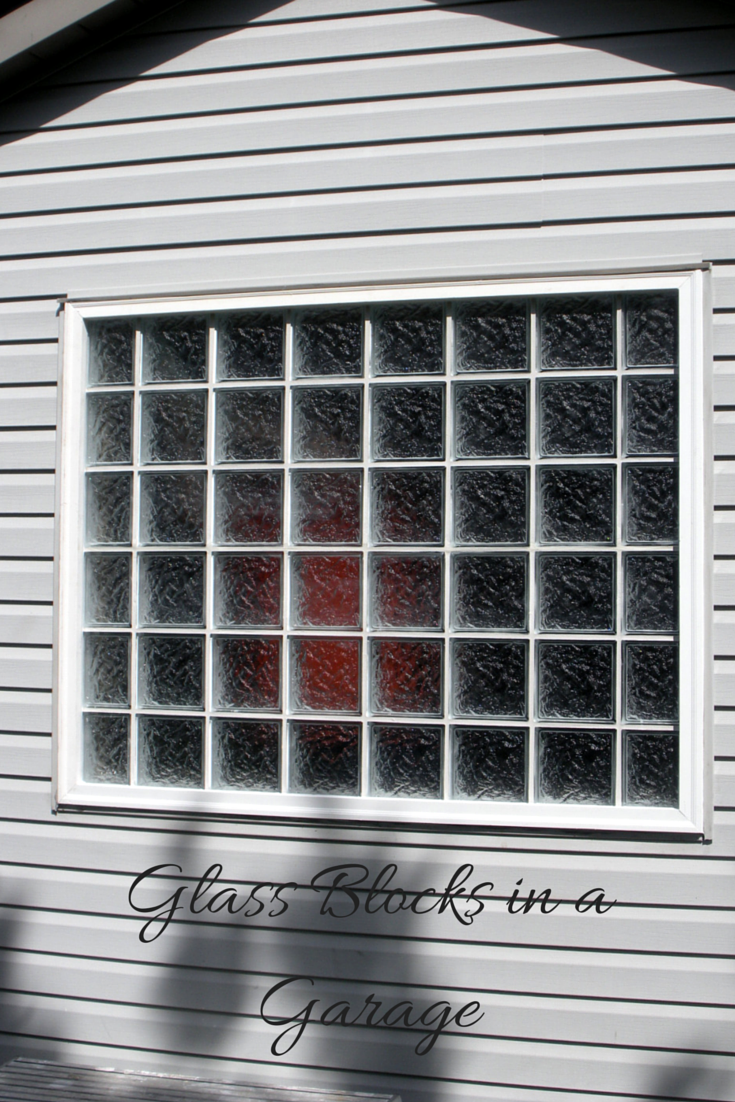 I was recently saddened when a friend announced on Facebook his home was broken into…..and he actually blamed it on Facebook! The reality is in this new era of social media many people know where you are ….and many people know where you are not (in this case my friend was posting to Facebook when he was not home)!
While owners often take steps to make the home more secure – many forget about the garage as an easy point of entry for intruders. Old wood, metal and vinyl windows are easy to break out and offer minimal security. A strong option to secure this space (and your valuable tools, cars, equipment and side entry to your home) is to consider glass block garage windows.  In the article below learn about the products and all-important fabrication options for a glass block window in a garage.
Product options – glass block garage windows
There are more options in glass blocks than most people realize ranging from different patterns, sizes, colors and even ventilation choices. We'll explore each option below:
Patterns – Glass blocks come in see-through (called "clear"), moderate obscurity ("wave"), and high privacy ("pristal, iceberg and frosted blocks) patterns. The key to making the best choice is to evaluate both the amount of light and amount of privacy desired (the clear, wave and iceberg let in the most light while the pristal, iceberg and frosted provide the highest amount of privacy).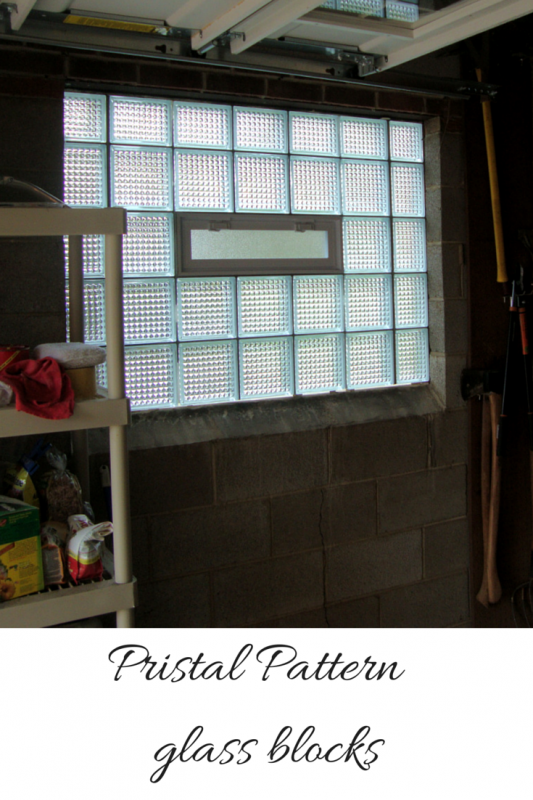 Sizes – Using the various sizes (which range from 4 x 8, 6 x 6, 6 x 8, 8 x 8 and 12 x 12) glass block garage windows can be made to fit any opening.
Colors  – While clear (non-colored) blocks are most cost-effective – you can add some style to your window with single blocks or a kaleid0scope of colored glass blocks (note: there are actually 52 different colors to choose from).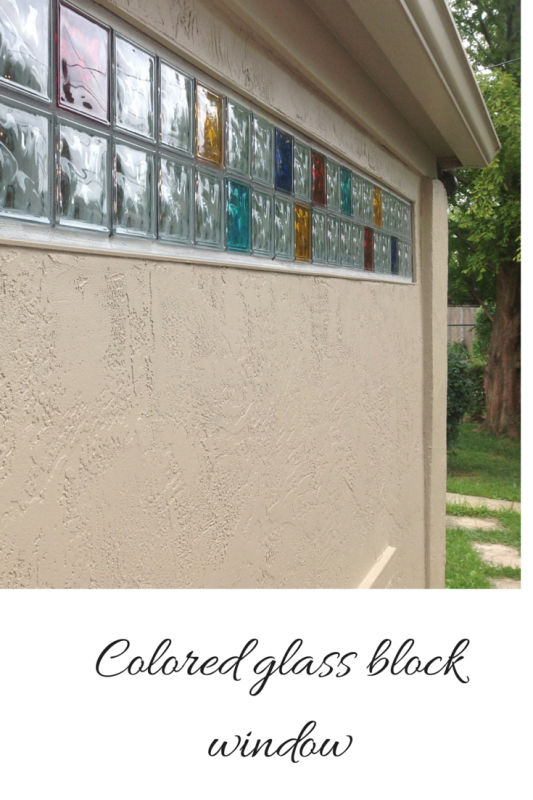 Ventilation – If you use your garage for hobbies or to work on vehicles and want air ventilation consider adding vinyl glass block air vents. They are not large enough to permit someone to get through the window (they range in sizes from 16" x 6" up to 24" x 8") – but they do allow air to flow.
Fabrication options – glass block garage windows
The 3 most popular options to construct (pre-fabricate) glass block windows are not all created equal. Let's explore each below:
Silicone fabrication– cheapest, but least secure and lowest energy efficiency – While butting the glass block together using silicone is the cheapest way to construct this window – the drawbacks with this approach is it results in hollow cavities between the blocks. These cavities make it the least effective option for security and energy efficiency values.
Mortar fabrication – mid-priced, high security and good energy efficiency  Mortaring glass blocks has been around for a long time. This process provides a strong barrier against intruders. The biggest negative with mortar can be the occasional need to repair cracked mortar joints.
"Protect-All" fabrication – most expensive, highest security and energy efficiency – The "Protect-All" system uses vinyl spacers both vertically and horizontally and a silicone adhesive to connect the blocks. This process results in a very small 1/8" silicone joint and provides the advantages of the highest level of security and is 20% more energy efficient than the mortared system.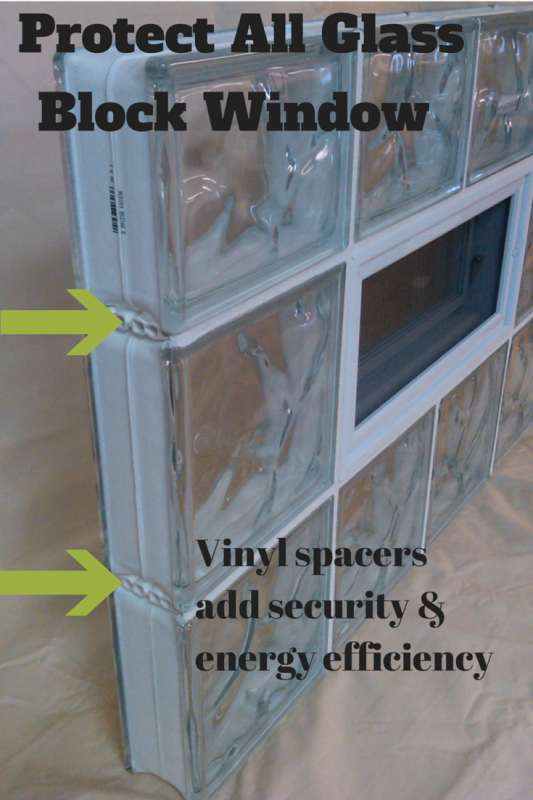 Do you have any experience or questions with any of the glass block window products or fabrication systems? If so please call one of the numbers below or comment in the space provided.
###
For more information call Innovate Building Solutions on a nationwide basis (877-668-5888) or for a local glass block window project their divisions including Columbus Glass Block (614-252-5888), Cleveland Glass Block (216-531-6363), West Side Glass Block (216-398-1020) or Mid America Glass Block (513-742-5900) of Cincinnati or Dayton and Akron (330-633-2900).
---
Mike Foti
President of Innovate Building Solutions a nationwide supplier and regional (Cleveland and Columbus) remodeling contractors. Some of our product lines include glass counters, floors, backsplashes, glass blocks and grout free shower and tub wall panels
---