How to "Future-Proof" Your Bathroom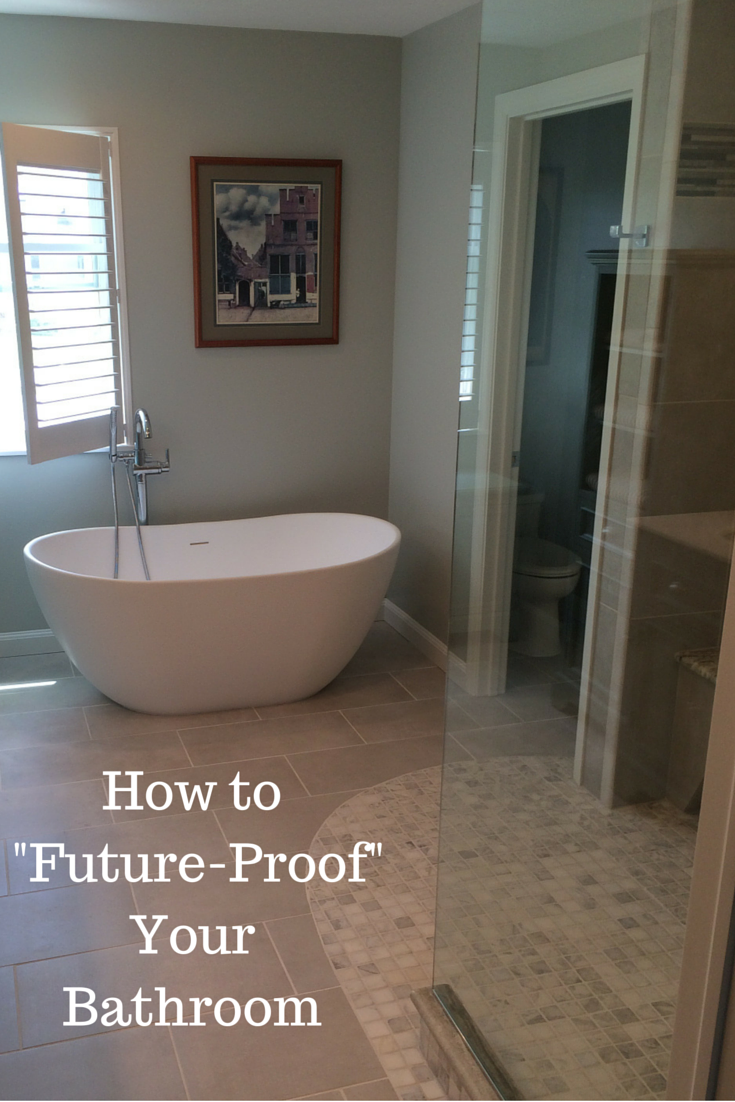 I'm sure you've heard terms like kid-proofing, soundproofing, and waterproofing but you might be asking what the heck is "future-proofing" and why do I need to do it for my bathroom? When I had a recent conversation with the Operations Manager of Cleveland Design and Remodeling he said to me, "Mike – the key to a bathroom remodel which is built not only to last, but to work for its owners in the long run, is to future-proof the space." I wasn't 100% sure what John meant by "future-proofing" so I looked it up. Here's the Wikipedia definition.
Futureproofing is the process of anticipating the future and developing methods of minimizing the effects and shocks and stresses of future events.
OK – you might say – while I'd like to anticipate the future most of us would admit we're no Nostradamus and we don't work for the Psychic Friends Hotline either! So how can you and I anticipate the future (and the "shocks" which come from it) to design a bathroom today we don't have to re-remodel (is that even a word?) tomorrow? The key according to John is to focus on 2 ideas:
1) Learn to use specific construction techniques and products to win the battle vs. the elements (things like water penetration, air infiltration and home movement)
2) Either learn how to reverse the effects of aging (not sure we're up to tackling the steps to do this) or use ideas to design a bathroom which allows you to stay in your home as you get older.
Let's take a look at these two areas in more detail below.
Idea 1 – How to use specific construction techniques and products to win the battle against the elements (water, air and movement)
There are 3 primary elements which can mess up your bathroom – water penetration, air infiltration and your home moving. Check out these construction techniques and products to come out on the right side of the battle vs. the elements.
Bathroom Public Enemy #1 Water
Obviously by its very nature water is pretty much everywhere in a bathroom. What can you do to ensure it doesn't leak through your subfloor or shower pan and damage not only your bathroom – but the rooms below? Here's a couple of tricks John shared with me:
• Trick 1 – Waterproof the subfloor outside the shower pan – Most people don't think of this but a lot of water hits the bathroom floor when you step outside of your tub/shower or your pivoting shower door leaks water on the floor. John's simple – and cost effective fix – is to use a waterproofing system or a waterproof backerboard in the area just outside of the shower/tub.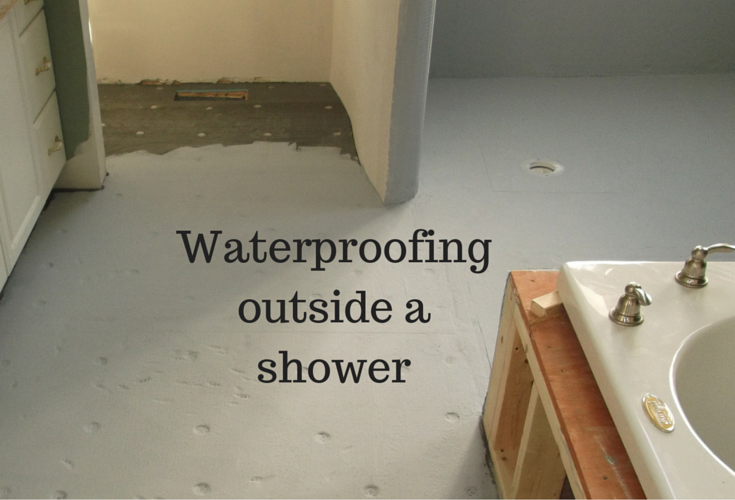 • Trick 2 – Don't settle for an "old-school" tile shower – Let's face it – most contractors (and yes I claim to lead a company with a lot of these types of guys) are not the most progressive dudes you're going to meet. Many contractor are still doing tile showers the "old-school" way – with a "mud base" which is not only hard (it is a manual process which is time consuming and only as good as your particular technician) – but has a high failure rate with leaking. Today they are premade, waterproof, ready for tile shower pan which are made to your specific size so you don't have to worry about leakage issues.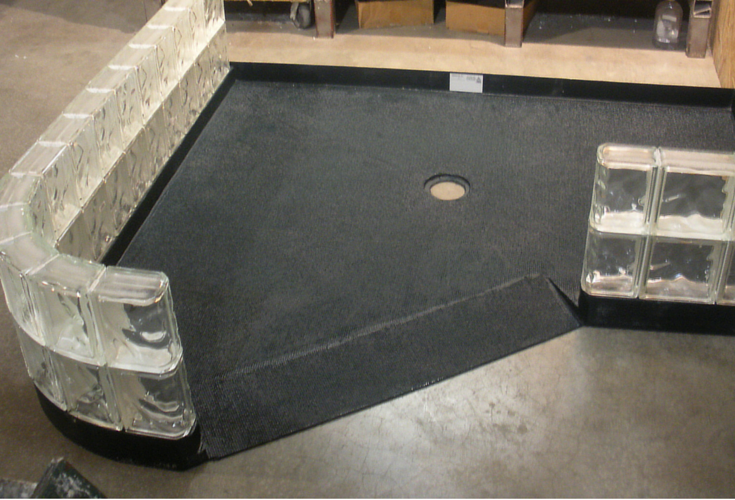 Bathroom Public Enemy #2 Air
Is your bathroom cold? Have tried to squeeze out your shampoo and it feels like it is partially frozen? These problems may be occurring because some builder or contractor saved a few bucks by not including proper insulation which is now causing you money and discomfort. If you're remodeling make sure your contractor adds the best insulation between the studs. It's not too expensive, but can make a huge difference in your comfort and energy bills.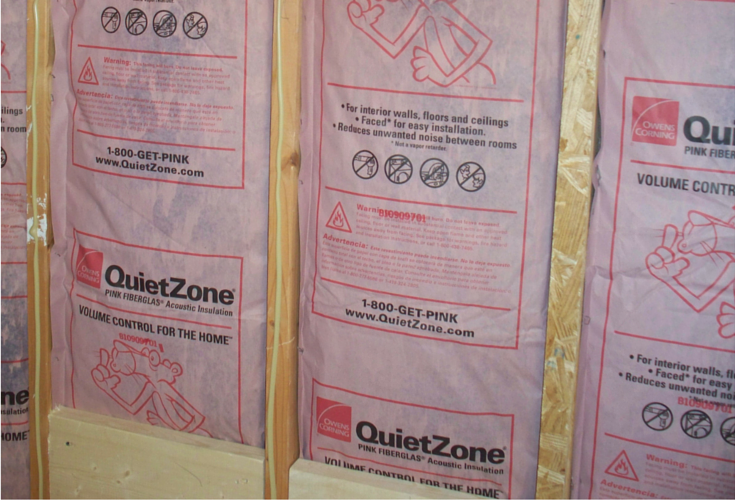 Bathroom Public Enemy #3 Movement
Homes can – and do – settle. John told me, "Mike – as a contractor we need to inspect and provide the proper framing, and make sure to add studs if they aren't spaced close enough. Also we have to install wood where the shower doors and glass shower enclosures will be so they aren't wobbly."
If you aren't a construction guy or gal make sure to get recommendations (whether virtually through review sites like Angie's List, Yelp or Houzz) or from friends to make sure your contractor will address these types of "behind the wall" construction details and not short-change your job.
Idea 2 – Using the right bathroom design and products to "win" the battle vs. aging
OK – I'll confess I have no idea on how to help you win the battle vs. aging and none of my businesses offer any Botox treatments or sell "Miss Clairol for Bathrooms" to help it age gracefully either. With that being said I can offer you 3 practical ideas John and I brainstormed to help you design a bathroom which will age gracefully with you. Here's the tips:
• Tip 1 – Product protection – backer board for future grab bars – This is an inexpensive – yet important – tip. While you may not need (or want) grab bars today they may unfortunately be essential if someone in your family's mobility is reduced. By simply putting sheets of plywood attached to the studs you can safely add grab bars down the road if you need them for a cool universal design. Also – what's nice to know is grab bars are actually decorative today so they can be stylish and functional.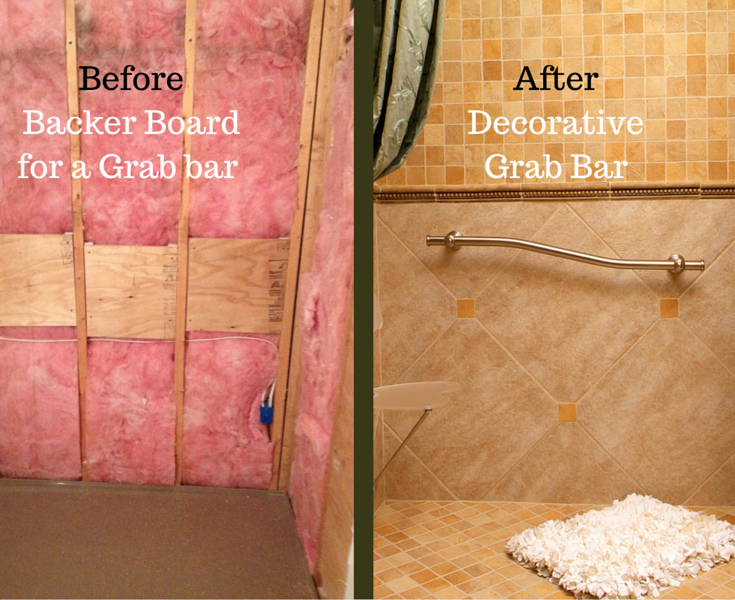 • Tip 2 – Design – think like an automotive engineer…turning radius – If space permits try to design your new bath remodel to have a 60" turning radius. This will make it easy for someone in a wheelchair to navigate. Also increase the doorways to 36" wide to allow someone in a seated position to easily get in.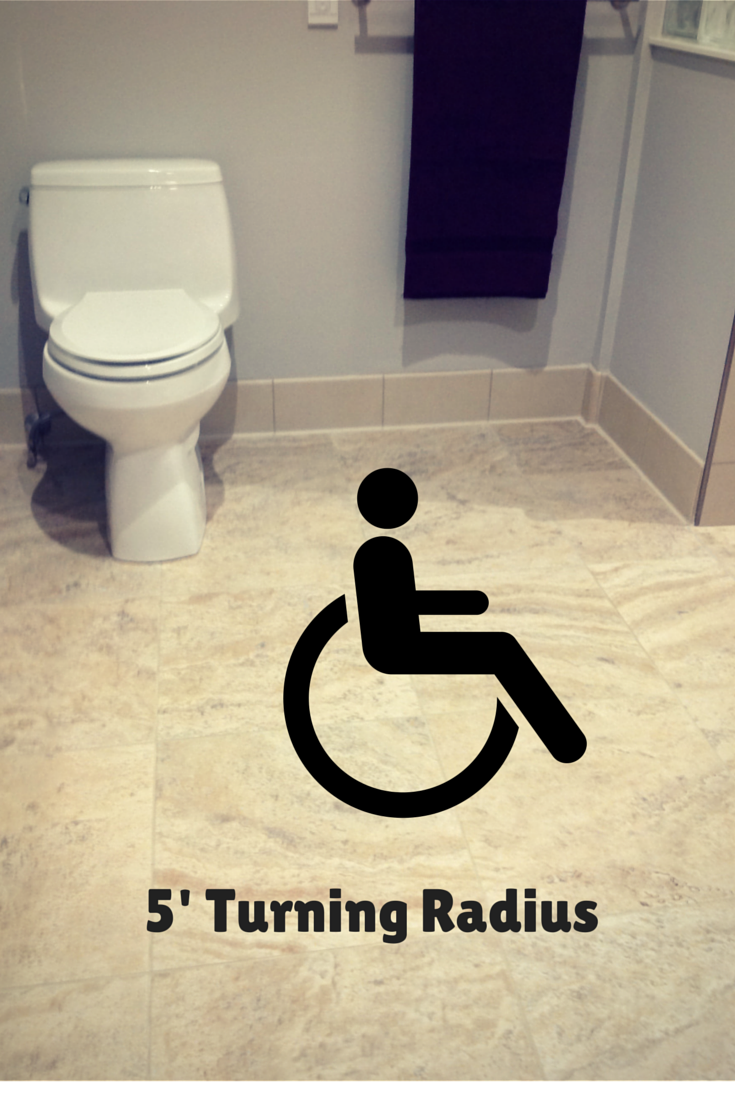 • Tip 3 – Product selection – a one level bathroom – Stepping over a shower curb or tub can be like climbing a mountain if your mobility is not good. A one level wet room shower and bathroom eliminates these worries, the system is completely waterproof and it looks sleek and contemporary when you're done.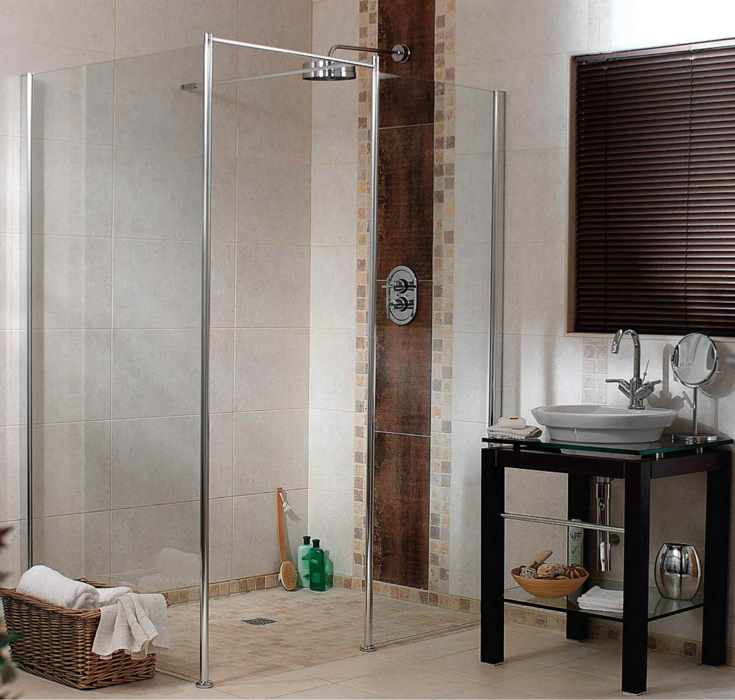 Conclusion
Future-proofing your bathroom is not difficult – but it does require being thoughtful (or finding the right remodeling contractor who will be thoughtful for you). The price to pay for not doing this might be like the old Fram oil filter commercial in the 1980's where the gruff auto mechanic says, "Pay me now or pay me later." In this case it might be more like "remodel the right way now or …or "re-remodel" later."
If you have any questions or need insight on a bathroom remodeling project or future-proofing bathroom products (like the one level wet room) call the numbers below.
If you want an estimate for an Akron or Cleveland Remodeling project call Cleveland Design and Remodeling at 216-658-1270 or The Bath Doctor of Columbus at 614-252-7294. For nationwide supply of low maintenance wet room systems or grout free shower wall panels call Innovate Building Solutions at 877-668-5888.
---
Mike Foti
President of Innovate Building Solutions a nationwide supplier and regional (Cleveland and Columbus) remodeling contractors. Some of our product lines include glass counters, floors, backsplashes, glass blocks and grout free shower and tub wall panels
---