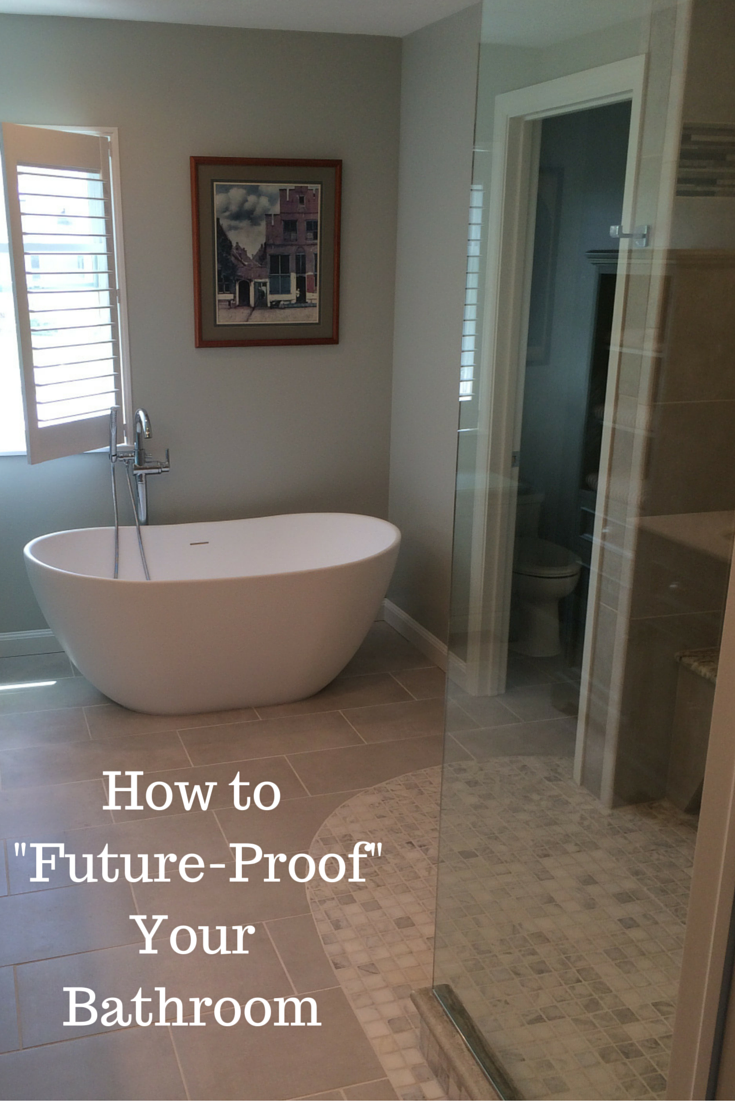 I'm sure you've heard terms like kid-proofing, soundproofing, and waterproofing but you might be asking what the heck is "future-proofing" and why do I need to do it for my bathroom? When I had a recent conversation with the Operations Manager of Cleveland Design and Remodeling he said to me, "Mike – the key to a bathroom remodel which is built not only to last, but to work for its owners in the long run, is to future-proof the space." I wasn't 100% sure what John meant by "future-proofing" so I looked it up. Here's the Wikipedia definition.
Futureproofing is the process of anticipating the future and developing methods of minimizing the effects and shocks and stresses of future events.
OK – you might say – while I'd like to anticipate the future most of us would admit we're no Nostradamus and we don't work for the Psychic Friends Hotline either! So how can you and I anticipate the future (and the "shocks" which come from it) to design a bathroom today we don't have to re-remodel (is that even a word?) tomorrow? The key according to John is to focus on 2 ideas:
1) Learn to use specific construction techniques and products to win the battle vs. the elements (things like water penetration, air infiltration and home movement)
2) Either learn how to reverse the effects of aging (not sure we're up to tackling the steps to do this) or use ideas to design a bathroom which allows you to stay in your home as you get older.
Let's take a look at these two areas in more detail below.