5 Reasons Glass Block Basement Windows are Sexy!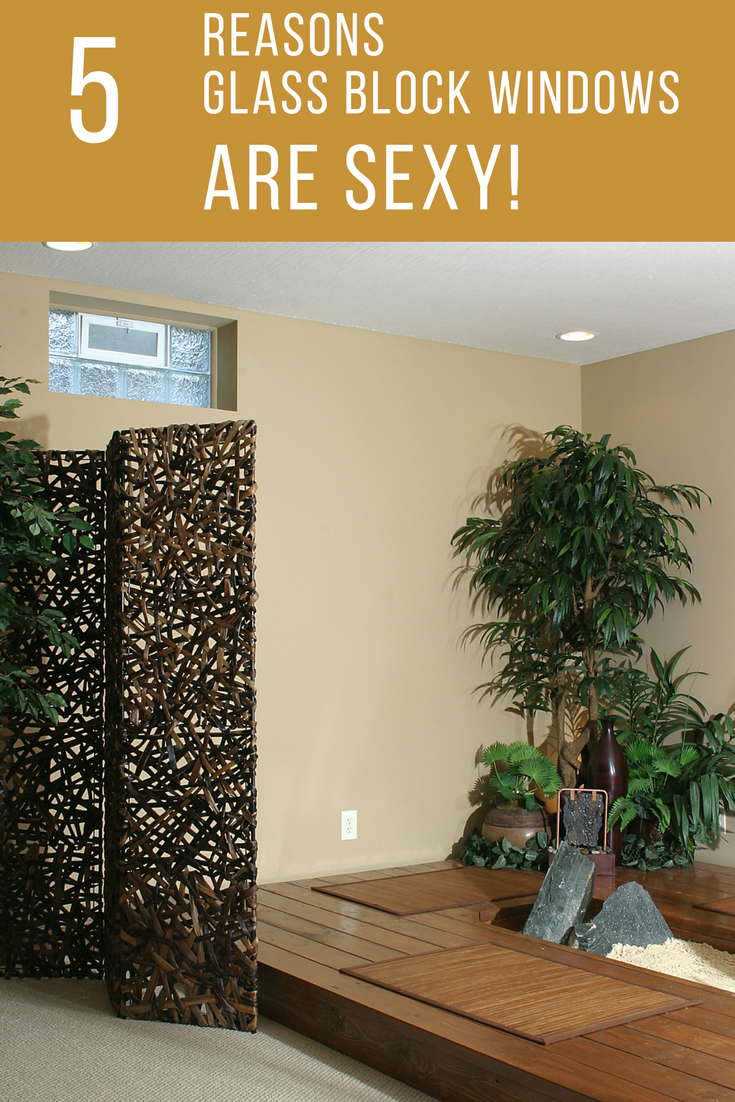 Updated March 16, 2019
You may think I've gone nuts. How can glass block basement windows possibly be sexy?? If there is a definition of YUCK it's got to be basement windows. Most existing metal or wood framed basement windows are nasty. In almost every case when I – or a member of our company – visits someone's basement to look at a project they say, "Sorry for the mess down there! Do you want me to clean off the dirt and cobwebs from the windows?" Yes – existing basement windows are anything but sexy.
So how can replacing a metal or wood framed basement window with glass blocks add some sex-appeal to your basement (if that's even possible)? How can they make you happy taking trips to your basement to do the laundry or hang out in the rec room – or at least make it a bit less depressing? Read on and see.

Reason #1 glass basement windows are sexy. They can cool you down
Many metal framed lower level windows (which have been exposed to years of rain and snow) are now rusted shut. If you dare to open them you may never be able to shut them again. They are the nastiest, cheapest, worst-performing windows in your home. Why were they put in your home in the first place? The original builder used this logic. Nobody really pays attention to the basement windows anyway – put in the cheapest thing we can get away with. You know how that turned out by looking at these bad-boys today! No amount of painting these windows will save them. Trying to open a deteriorating window is risky business. So how can glass block windows help?
Since glass block basement windows are frameless (there is nothing between the glass blocks and the concrete or concrete block foundation) there is no frame to rot or rust. In addition to having a frameless system, you can also get thermal pane Energy Smart hopper style air vents inside the glass block window assembly.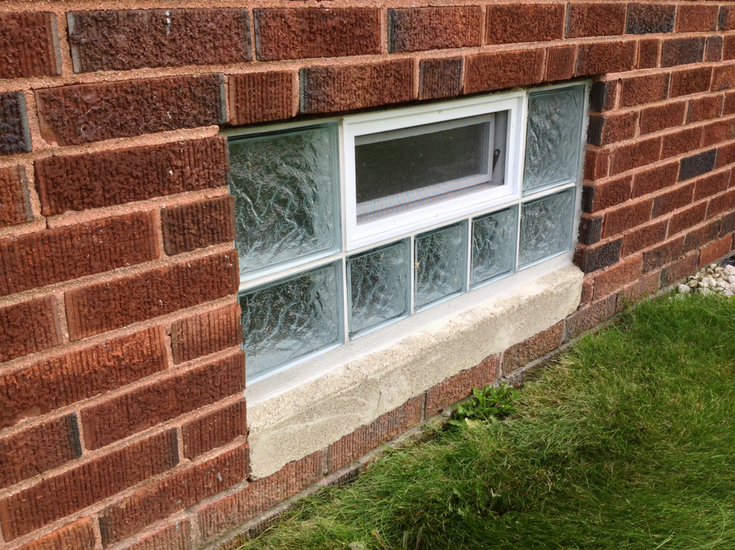 With the air vents, it's simple to keep them open to get fresh air while you're doing the laundry in the summer (or to just keep the open continually if you keep you cats liter boxes in the basement. There's nothing sexy about liter boxes, but at least you can keep the basement smelling fresher.
Reason #2 glass block basement windows are sexy. They can create the "mood" for a home theater room   
It's cheaper to add square footage to your home by remodeling your basement into finished space than adding a room addition (assuming you even have the room on your property to create an addition). One popular feature in basement remodeling projects are home theaters. In this age of family members getting sucked into their electronics (our family can resemble this remark) a basement home theater and family movie time can be just what the doctor ordered (and keep us from being sucked up into an electronic/social media wasteland). So how can glass block windows help?
If you want to create a home theater room you need the right kind of lighting – preferably lighting without harsh sunlight. Using frosted glass block windows, you'll still get light in – but without too much brightness or glare on the screen. So, whether you're enjoying a family movie night, or watching a "chick-flick" your spouse is making you watch, the subdued natural light from the frosted glass block window will compliment your space.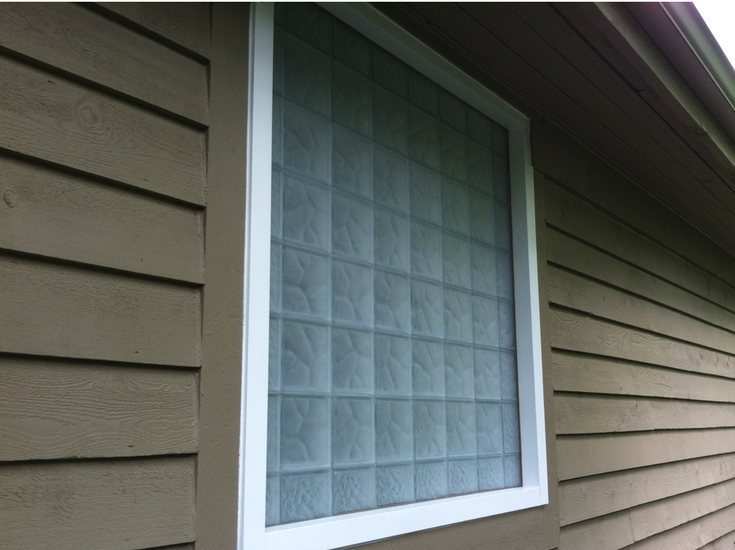 Reason #3 glass block basement windows are sexy. You're so hot you need your privacy
OK, maybe you're not as hot as you think you are (or at least that's what your wife tells you), but you still don't want anyone to have the chance to look through your windows of your home. Privacy, safety and security are a concern. If you have a 14-year-old daughter (like me) you know exactly what I'm talking about. You don't want someone looking in (first floor, basement windows – whatever) and doing a peeping tom routine. It would be nice to think this won't be a problem for you and your family – but you never know.
Many basements have bathrooms or other areas where you want to high privacy. Glass blocks are available in completely obscure patterns where you'll get sunlight through, but no one can see in even if their face is plastered next to the glass.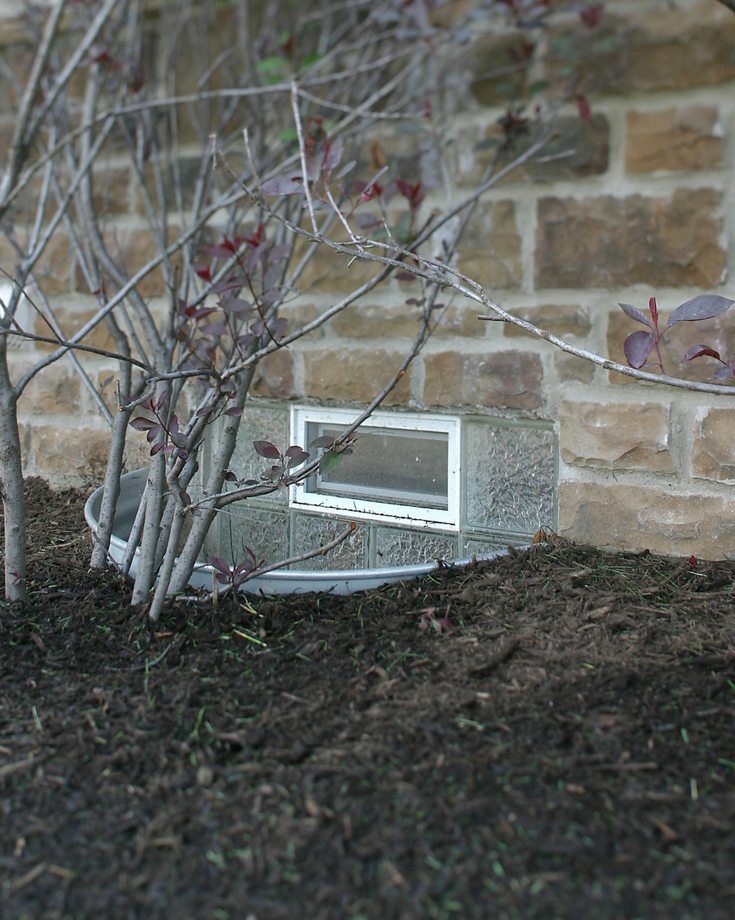 Reason #4 glass block basement windows are sexy. You can use fun patterns and colors to add style
Do you love the look of stained glass or mid-century modern windows with decorative caming? Do you think it would be fun to add style into your lower level windows while still moving light (or colored light) from the outside? The reality is glass blocks in the basement can do things no other material can. You might be saying, "Mike like what?" Consider these two ideas:
A window with colored light – Maybe you'd like a soft amber hue to come through your windows, or even a mix of colors – like stained glass. Since glass blocks are available in 52 different colors you can get the stained glass look with a sturdy window which is virtually indestructible.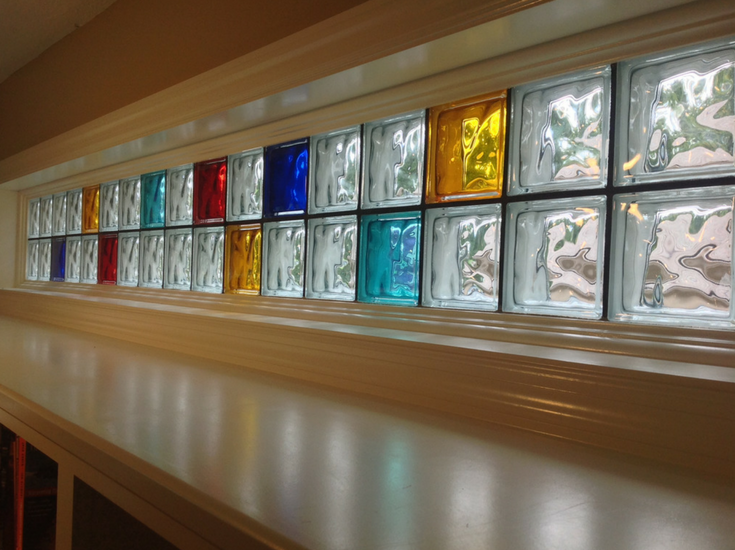 A window with bohemian patterned styles of glass – What has become hot is mixing patterns and style together (you're seeing this in the interior magazines where designers are mixing styles together for impact). You can do the same thing with your windows. We are seeing people using varied patterns and glass block sizes in a window to add uniqueness.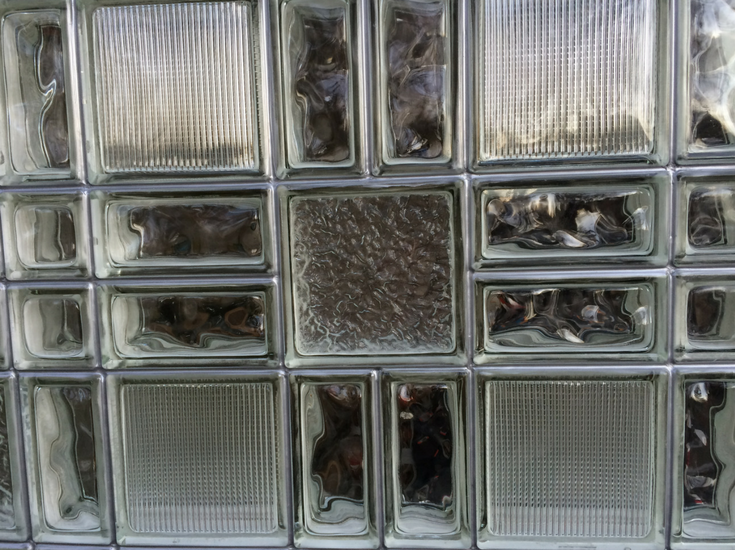 Reason #5 glass block windows are sexy. You love your family too much to not "secure your borders"
You love your family dearly. The thought of something bad happening is more than you can think about. If the security of your house if your territory (you're the self-professed "Papa Bear" of the home) doing everything you can do to "secure your borders" is essential. While glass blocks aren't the sexiest purchase in the world (OK – in reason five I'm finally coming clean and admitting this- ha! ha!) they are an excellent way to ensure family safety. What's cool is you can get a maximum-security Protect All style glass block window which is harder to break than a mortared window (imagine that!). Could your family benefit from more "secure borders?"
Conclusion
I hope you see from this article how glass block basement windows can only not be a functional workhorse (securing your home and providing fresh air) but can also help add style (with colors and patterns), and create a mood (frosted blocks for your home theater room) for your lower level living space.
Can I help you more?
Do you have any additional questions about glass block basement windows? I or a member of my team, would love to help you. If you're in the Northeast Ohio area call Cleveland Glass Block at 216-531-6363 or in Central Ohio Columbus Glass Block at 614-252-5888. For nationwide supply and installation questions with the unique Protect All basement window system call Innovate Building Solutions at 877-668-5888.
If you're a remodeler or builder and want practical advice on remodeling products, industry trends, marketing and sales tips to grow your business (and cut day to day hassles), start reading my newest blog – Innovate Builders Blog. It's packed with ideas you can use now. Click here to Sign Up for the Innovate Builders Blog.
---
Mike Foti
President of Innovate Building Solutions a nationwide supplier and regional (Cleveland and Columbus) remodeling contractors. Some of our product lines include glass counters, floors, backsplashes, glass blocks and grout free shower and tub wall panels
---