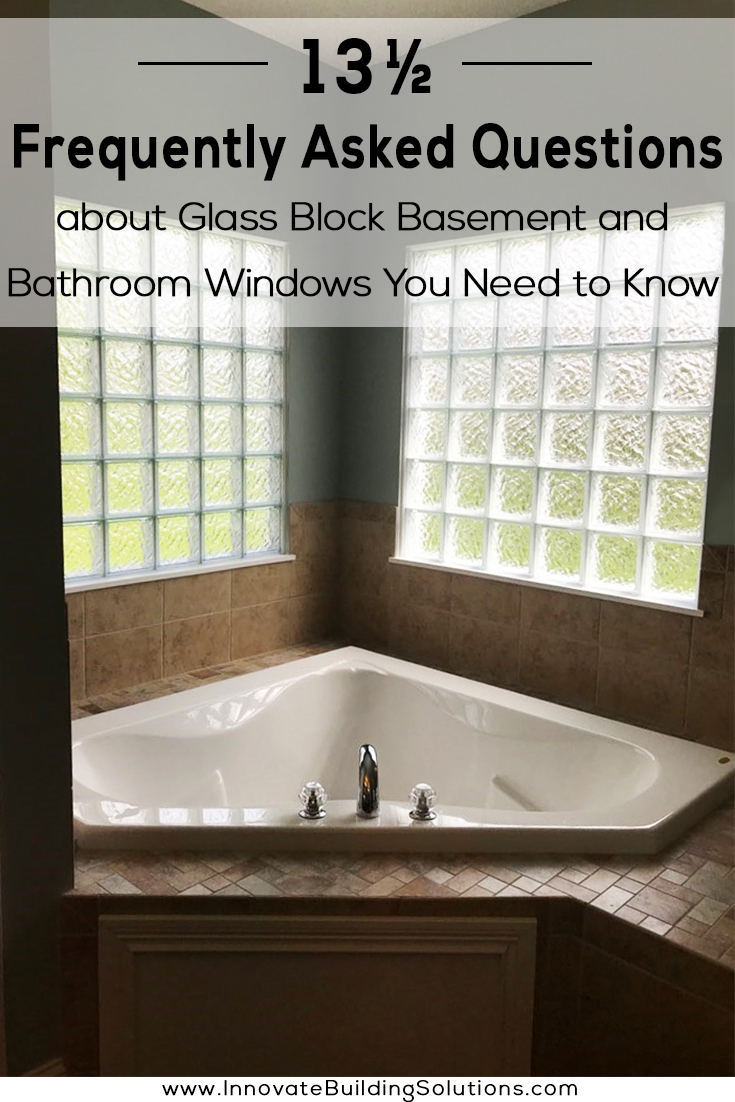 The Fall cold snap has arrived. If you've stepped into your freezing-cold cast iron tub/shower this morning you know I speak the truth.
Conversely, if you're not 'enjoying' your drafty, 'spooky-spider-infested' basement windows when you're doing laundry, I bet you'd be glad to have new windows. You've dreamed about a first-floor laundry room, but in the meantime, you'd be happy to make this 'dungeon' of a basement a bit better.
It doesn't take a rocket scientist to know your bathroom and basement windows have seen there better days. As a matter of fact, they saw their better days 20 years ago!
If you've 'had it up to here' (as Mom used to say) with rusted, rotten and drafty basement and bathroom windows I can feel your pain.
So, you've decided to 'kick the digital tires' and look into glass block bathroom and basement windows to replace your drafty, bug-infested, practically falling out 'window gems'. You think glass block may be the answer. One problem is your contractor doesn't seem to know squat about this product.
Like Colonel Nathan Jessup in my favorite movie A Few Good Men might say, you not only want the truth, you need the truth (in this case to determine if glass blocks windows are a sound solution for your basement and bathroom window replacements).
I'm a guy who has owned a glass block business since 1985 (I don't want you to think I'm old so let's say I started in the business at the age of 9). My company has put in over 750,000 glass block windows in the Cleveland and Columbus Ohio markets. Over the years I've learned a couple of things about these windows I'd like to share with you.
My goal in this article is simple. I'll give you 'the skinny' on glass block windows by answering 13 ½ frequently asked questions. I want to make sure you're not duped by a contractor or interior designer with misinformation I hear all the time about this product.
Let's dig into the FAQ's.