7 Smart Spring Home Improvement Projects to Fall in Love with Your Home Again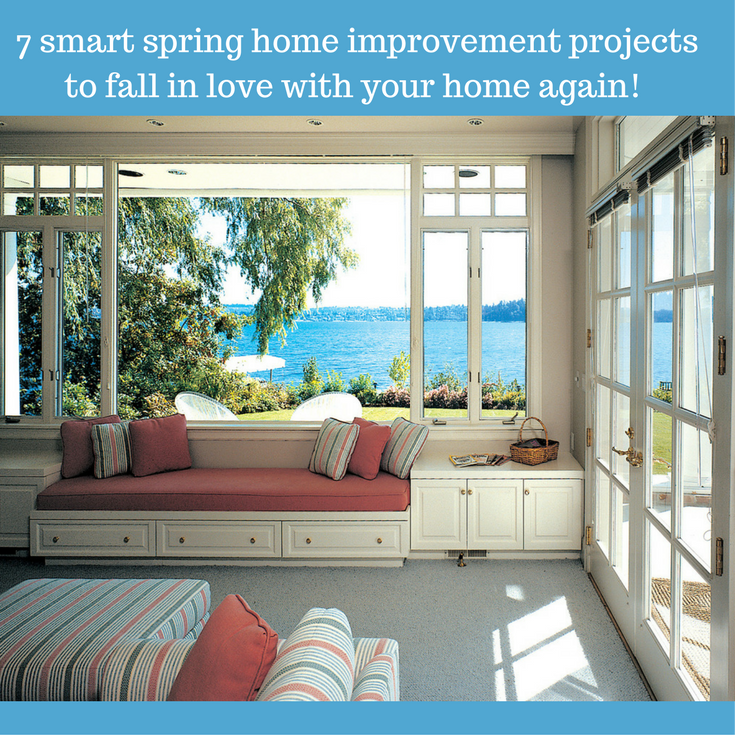 Updated May 25 2021
Are you like me and H-A-T-E winter? "Old-Man-Winter" is finally behind us. Spring temperatures are here. I can smell the Lilac and Korean spice bushes outside my home. Everything is just perfect …. except the abuse winter inflicts on our houses.
Now that I'm getting outside raking dead leaves away, getting mulch spread and putting in the screen windows it's doesn't take a rocket scientist (or a rocket scientist's husband or wife!) to see your home has gotten a bit (OK maybe more than a bit) tattered and torn from the cold winter season. A front door or window may have rotten wood. Your siding can be showing its age with the paint coming off the boards. Your basement windows might look like they can practically fall out if you blew on them. And the garage – can you saw DISASTER. It's tough to even get to the rake without stumbling over bikes and excess junk all around the garage floor!
Now that you're out of your winter hibernation season what can (and should) be done to resurrect the outside of your home? In this article, we're going to go on a "tour" of 7 smart projects you can tackle this spring to help you fall in love with your home again (and protect it the next time winter comes back again sorry to remind of you of this). We'll start in the front of the house, go around the sides and finally look at some cool projects for the backyard (and I've even added a bonus 'smart spring home improvement project #8 which should have – quite frankly – been on the original list). At the end of the article let me know project would make the most sense for your home.
Smart spring home improvement project #1 (in the front)– Your entry door
Every year it seems the Cost/Value study done by the remodeling industry analyzing return on home improvement projects the #1 return on your investment is your front entry door. That is no surprise. It is both a stylish and practical project. If you choose to use an elegant fiberglass entry door you can get mind-blowing glass patterns to bring fun lighting patterns into the home.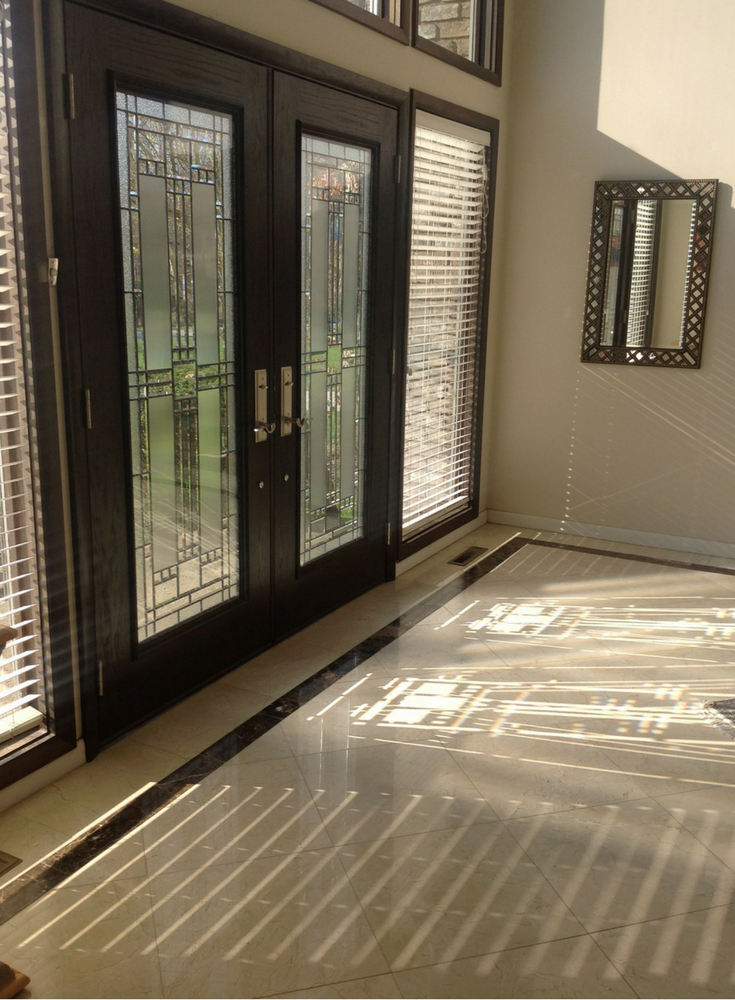 These doors have insulated cores so the practical benefits of improved energy efficiency (over an old wood or steel door) will be obvious when you get your not-too-friendly heating bills in the Fall and Winter.
If you want a smart exterior project the front entry door is a Lebron-James-like (OK – I'm showing my Cleveland colors here) slam dunk!
Smart spring home improvement project #2 (in the front) – Vinyl or fiber cement board siding
I remember when I was a kid after moving out of our home in the Cleveland suburb of Warrensville Heights the new owners decided to change the trim color to lime green! When I drove past the home I was thinking, "lime green, what the heck are these people thinking!" The façade of your house can either make a positive first impression or people will think you've gone a bit over the edge and consider calling Dr. Phil or Oprah to help you get your mind back!
The siding on your home not only says a thing or two about your personal tastes– but it also helps seal it up to get those nasty winter heating bills down. I would recommend staying away from lime green, purple or any crazy colors – unless you're planning on staying in this home until you die and your relatives will have to deal with it (ha! ha!). You can get inspiration for color styles by paying attention to the Pantone color of the year or using popular colors today including various beiges, brick red or gray/blues. If you want to stay traditional, you can never go wrong with classic white siding! If you want to focus in on low maintenance, vinyl siding and fiber cement board (which will cost about 50% more than the vinyl) are sound choices.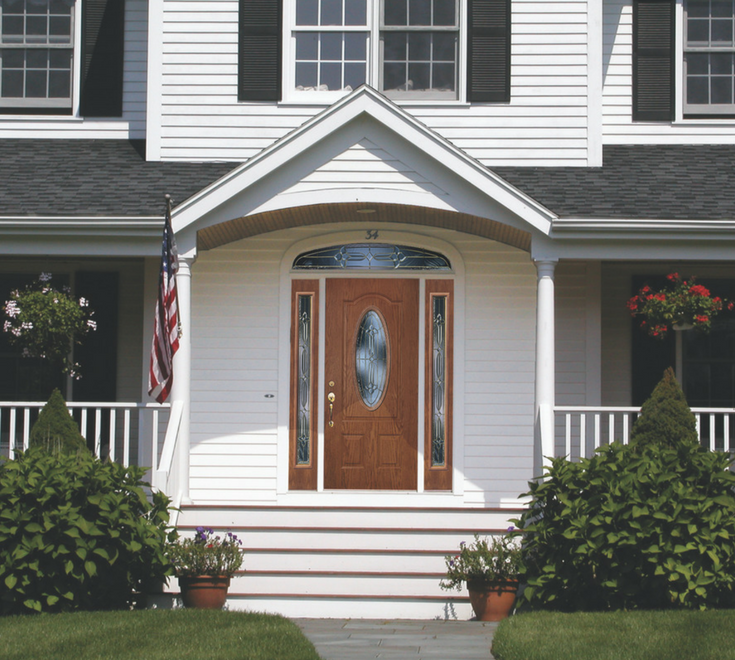 Smart spring home improvement project #3 (around the side) – Basement windows
There is nothing too sexy about glass block basement windows (although I did manage to stretch the truth – I've got to come clean right now and write an article recently titled, 5 Reasons Glass Block Basement Windows are Sexy).  But when you look at these rusted or rotted single pane windows they are practically begging you to replace them. The most popular types of replacement basement windows these days are glass block windows because they are cost-effective, can be sized to any size opening and are not difficult to install. The other reason to use this window is they are mortared into your poured concrete or concrete block wall to prevent people from breaking in through flimsy basement windows.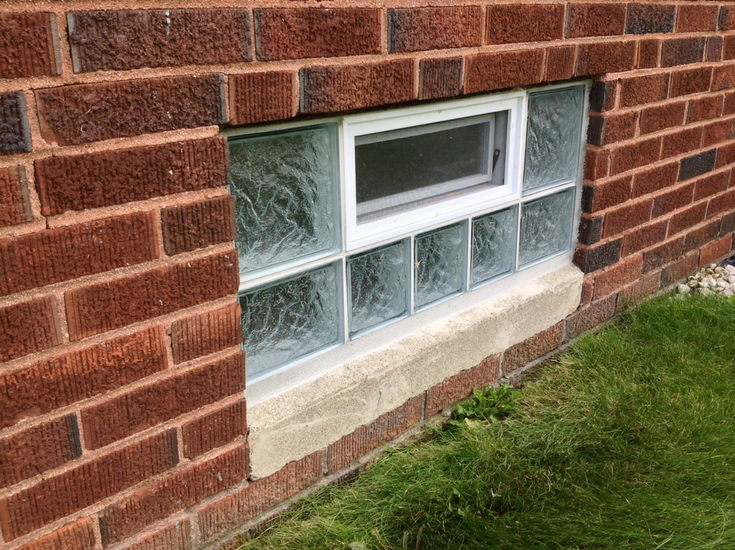 Smart spring home improvement project #4 (around the side) – Side entry door  
While the front door gets all the visual glory – it's the side door which is the real workhorse of your home (who besides wacky salespeople are coming to the front door anyway?). Every day you, your family and friends use and abuse this door. Does a constant slamming of the door ring a bell with you?
I would recommend getting a durable (more cost-effective than the front door) steel entry door to take this daily licking and keep on ticking. If you want to get fancy steel doors can have cool wood grain textures or fancy glass – or just stay with a standard 6 panel door with a tough enamel paint finish.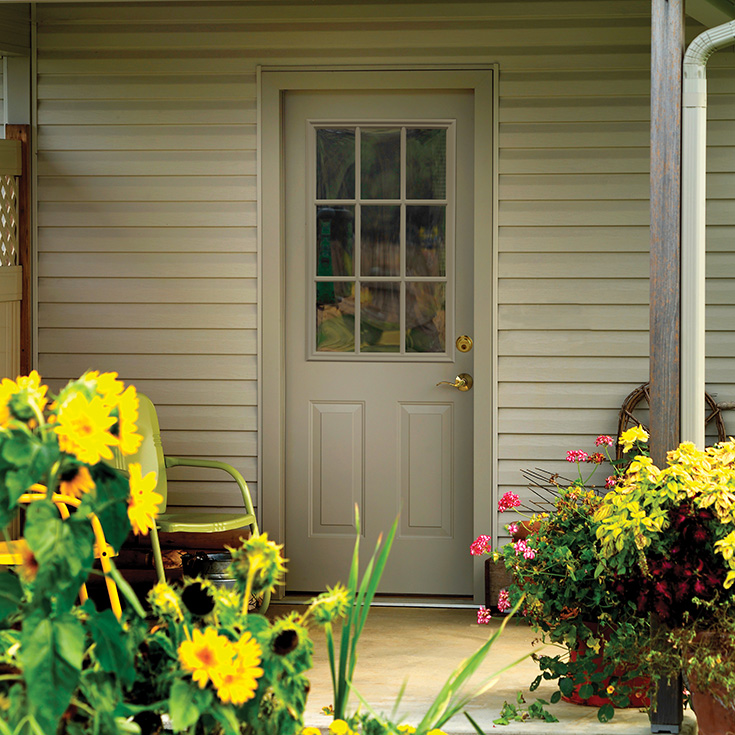 Smart spring home improvement project #5 (around the side) – The "Rodney Dangerfield" space of your home – your POOR garage!
Your garage gets no respect. It is usually the dumping ground for everything in the house which you say, "we'll figure out later what we want to do with this." In addition, your tools, holiday decorations and little used sporting equipment have all come here as their final resting place. Many people have such a garage clutter problem they can longer drive into the garage because their stuff has taken over. Put an end to this craziness.
Take a day and pull EVERYTHING out and put it into piles so you can assess what you don't use, don't need or is just plain ugly. Then I challenge you to rethink your garage as the largest unused room of your house. Think about how you could transform the garage with cabinetry to create a neat organized place.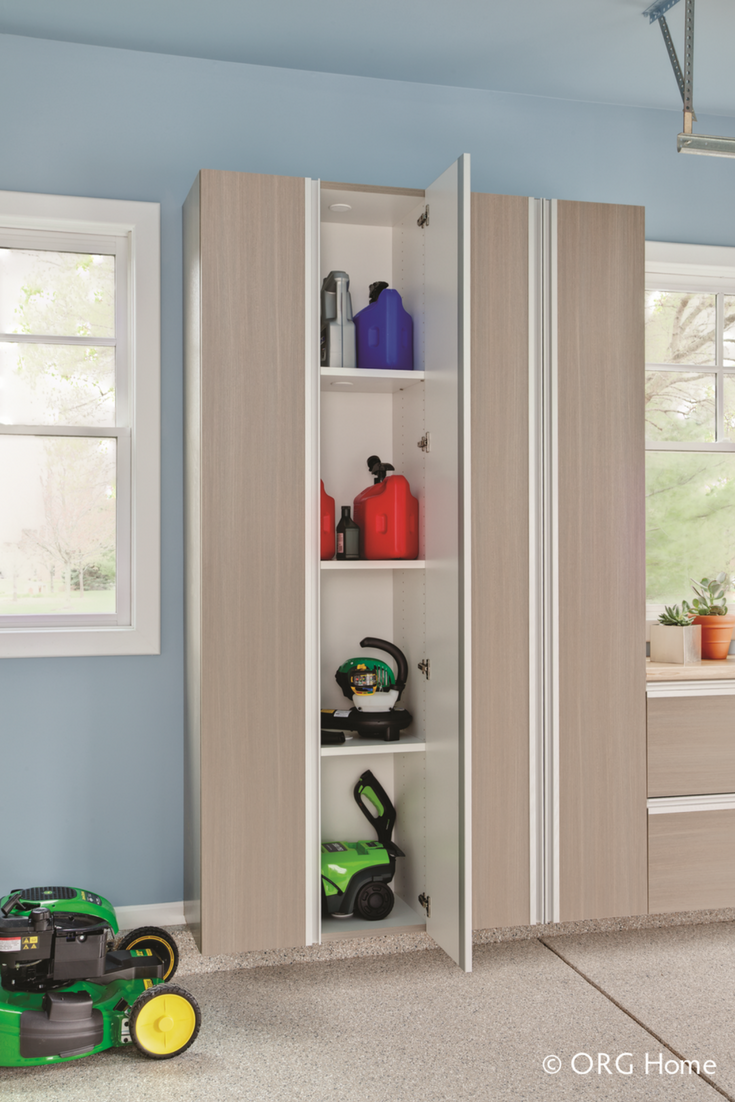 Consider using overhead storage area for bulk (or little used) items. Install a pegboard or organization wall system on the side to hang up bikes and yard tools. If you really want to have some fun install a heating system and a TV and create a "man-garage."
Smart spring home improvement project #6 (your backyard space) – Sliding patio door
It's tough to use your backyard if your old aluminum patio door barely opens and looks so cloudy you can barely see through it. A low-cost way to gain access to your deck or backyard patio is with a fully functioning sliding glass patio door. These doors can be a simple energy efficient vinyl framed sliding door or you can get elaborate with a larger opening with a double French door.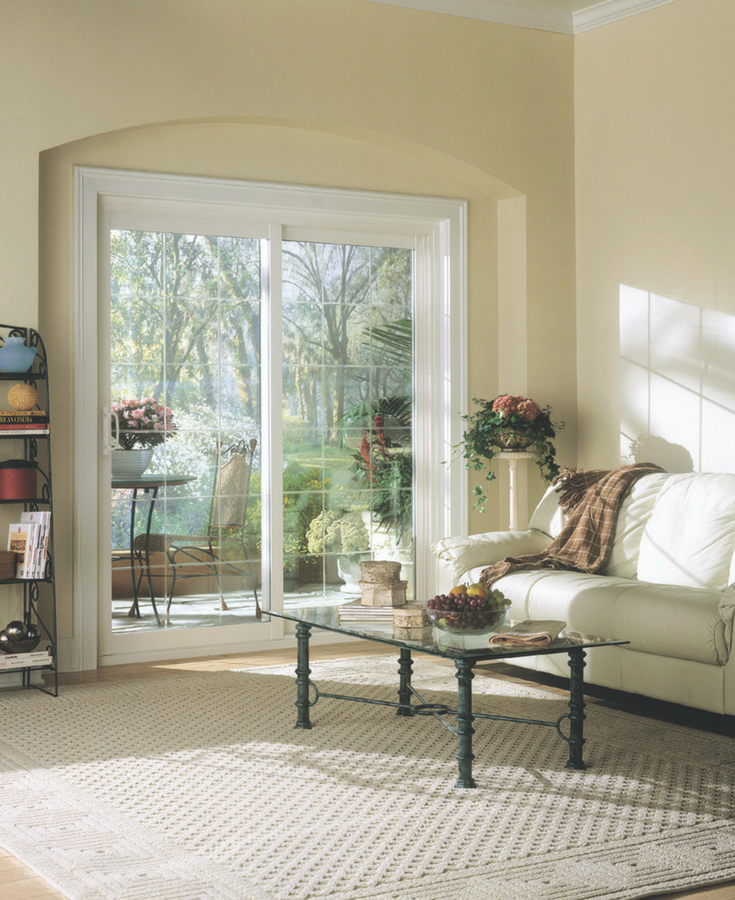 Whichever you choose it will be nice to know you've got a screen on the inside so you can get fresh air and can count on your ability to open it up so you can crank up the grill and parties outside.
Smart spring home improvement project #7 (your backyard oasis) – The combined fire pit and seating area
With spring upon us, summer fun is not far behind. Another fabulous spring home improvement project is to create an "exterior room" in your backyard. The outdoor kitchen complete with a fire pit is HOT, HOT, HOT! And why not – it's provides a place to hang with the fam! Challenge your kids to dump their cell phones (if that's possible) and make S'mores on the fireplace. Host a dinner party for friends. Make a challenge to reconnect with family. The fire pit and outdoor kitchens are just for this reason. You could even add some cool features like these illuminated colored glass bricks to really make your outdoor seating area special!
Bonus Spring Home Improvement Project #8 – Casement windows to bring in fresh air and the smell of flowers in the backyard
I know for one I LOVE, LOVE, LOVE it when my Korean spice bush and Lilacs in the backyard bloom in the Spring and I can smell them through the kitchen casement windows in my Akron home. And if you're looking to get the most out of your backyard – perhaps the best way to do this is to 'invite in' the views (and smells) of this space from the rooms (kitchens, dining room, family room etc.) on the back of your home.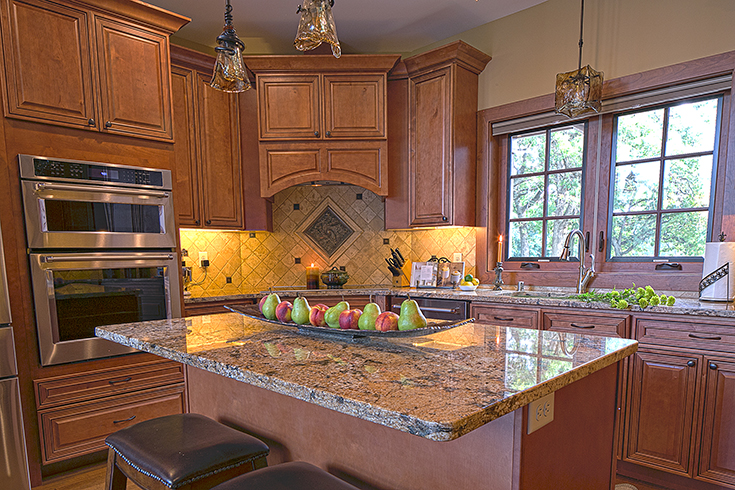 Vinyl replacement windows are a perfect solution  to 'bring the outdoors in' while not spending an arm and a leg to make it happen. Do you have any casement windows in your home which are affording you great views of your backyard?
Conclusion
The Spring season can be a fun time of year to literally smell the flowers and open the possibilities of the "outside world" again. To fully enjoy our homes some spring maintenance projects end up being part of the season as well. I hope these 8 spring home improvement ideas can help you, your family and friends enjoy your outside time this year, and have a home you'll fall in love with again!
Can I (or a member of my team) help you?
 I hope this article has given you a few ideas (and not added too much to you "honey-do-list!). If I (or a member of my team) can assist your Spring home improvement to-do list we'd be happy to help. We've helped over 185,000 homeowners with glass block windows, vinyl replacement windows, entry and sliding patio doors and garage cabinetry and organization projects before. Please call 216-531-4118 for Cleveland Window or 614-545-6886 in Columbus for Clear Choice Window and Door or click for a Free Design Consultation.
If you're a remodeler or builder and want practical advice on remodeling products, industry trends, marketing and sales tips to grow your business (and cut day to day hassles), start reading my newest blog – Innovate Builders Blog. It's packed with ideas you can use now. Click here to Sign Up for the Innovate Builders Blog.
###
Innovate Building Solutions (Cleveland) 216-658-1280
Innovate Building Solutions (Columbus) 614-252-3242
Innovate Home Org – garage cabinetry (Columbus) 614-545-6888
Innovate Building Solutions (Nationwide) 877-668-5888
---
Mike Foti
President of Innovate Building Solutions a nationwide supplier and regional (Cleveland and Columbus) remodeling contractors. Some of our product lines include glass counters, floors, backsplashes, glass blocks and grout free shower and tub wall panels
---