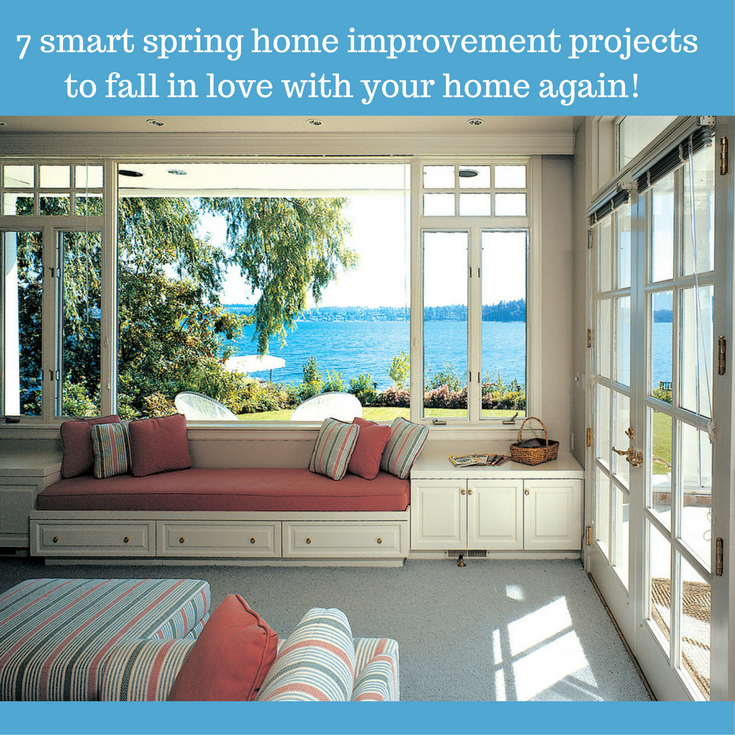 Updated March 16, 2019
Are you like me and H-A-T-E winter? "Old-Man-Winter" is finally behind us. Spring temperatures are here. I can smell the Lilac and Korean spice bushes outside my home. Everything is just perfect …. except the abuse winter inflicts on our houses.
Now that I'm getting outside raking dead leaves away, getting mulch spread and putting in the screen windows it's doesn't take a rocket scientist (or a rocket scientist's husband or wife!) to see your home has gotten a bit (OK maybe more than a bit) tattered and torn from the cold winter season. A front door or window may have rotten wood. Your siding can be showing its age with the paint coming off the boards. Your basement windows might look like they can practically fall out if you blew on them. And the garage – can you saw DISASTER. It's tough to even get to the rake without stumbling over bikes and excess junk all around the garage floor!
Now that you're out of your winter hibernation season what can (and should) be done to resurrect the outside of your home? In this article, we're going to go on a "tour" of 7 smart projects you can tackle this spring to help you fall in love with your home again (and protect it the next time winter comes back again sorry to remind of you of this). We'll start in the front of the house, go around the sides and finally look at some cool projects for the backyard. At the end of the article let me know project would make the most sense for your home.