How to Improve Ventilation in a Basement Remodeling Project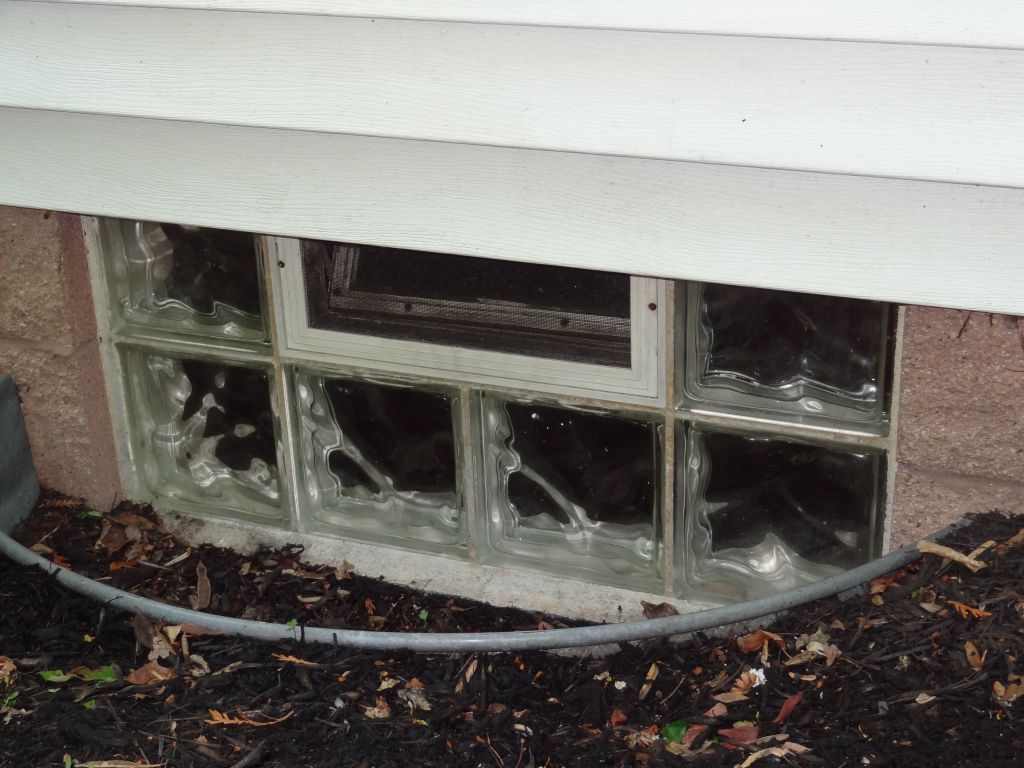 If your basement has a damp, musty or moldy smell that makes you want to get out of there as soon as possible you likely have a ventilation problem. In fact according to the Environmental Protection Agency the air inside a home can be 3 to 5 times more polluted than the outside air.
Since basements provide a cost effective way to add space to a home without the large expense of a room addition the time to make a basement healthier can be when you do a basement remodeling project. In the article below you'll learn the advantages of getting more air flow and air changes in a lower level space and also some of the most popular options to accomplish this objective.
Advantages of improved basement ventilation
While there are many advantages of getting more air into a basement here are the most important ones:
Cut out musty, moldy smells – If you're adding a bedroom, work out room, wine cellar or family rec room it's a must to get rid of a damp moldy smelling basement.
Make a safer, environmentally friendly space – Clean air can help to get rid of allergy problems and sicknesses.
Reduce the potentially harmful effects of radon gas – Radon gas (which is seen at higher levels in a lower level space) has been related to 20,000 deaths per year in the United States. Fresh air and air movement can significantly reduce radon gas levels.
Save money on heating & cooling bills – More energy efficient windows (glass blocks and vinyl replacement windows are the most popular types) can cut utility bills (most basement windows are either single pane varieties with rotten wood frames or rusted metal frames which are not energy efficient).
Add cost effective space to a home – Basement remodeling is a lower cost per square foot than a room addition.  
Product Options to Improve Lower Level Ventilation
There are several options to choose to improve the air flow in a basement. The list below presents these choices from the least expensive to the most expensive:
Glass block basement windows with air vents – What many people don't realize is glass block windows can be fabricated with vinyl hopper window vents which can provide air. These windows are cost effective, can be custom made for each opening, add privacy and security, provide the energy efficiency equal to a thermal pane window and require no maintenance.
Awning or hopper style vinyl replacement windows – Vinyl windows can be custom made for each opening, provides an operable opening for the entire window and come with easy to remove screen. The hopper window will open in towards the home and the awning window will open outwards.
Basement exhaust systems – These systems will go beyond just providing air into the home – they regulate the moisture and remove stale air. They exhaust moisture out and replace it with dry fresh air.
Egress windows – An egress window provides a large enough opening for someone to be able to get out of the lower level space in case of an emergency. The majority of the expense in installing an egress window system is not the window itself but it is preparing the foundation to receive the window (this usually requires creating a large window well area that will be dug out and cutting the foundation of the home).   
What do you think of these product options to improve basement ventilation? Please comment below.
To learn more about improving basement ventilation with glass block basement windows, hopper or awning windows or through a basement renovation project contact Innovate Building Solutions at the following numbers:
Nationwide (877-668-5888)
Cleveland,Ohio(216-658-1280)
Columbus,Ohio(614-252-3242)
Cincinnati,Ohio(513-744-2188)
---
Mike Foti
President of Innovate Building Solutions a nationwide supplier and regional (Cleveland and Columbus) remodeling contractors. Some of our product lines include glass counters, floors, backsplashes, glass blocks and grout free shower and tub wall panels
---