4 Super-Practical Tips to Prevent Flooding through Basement Windows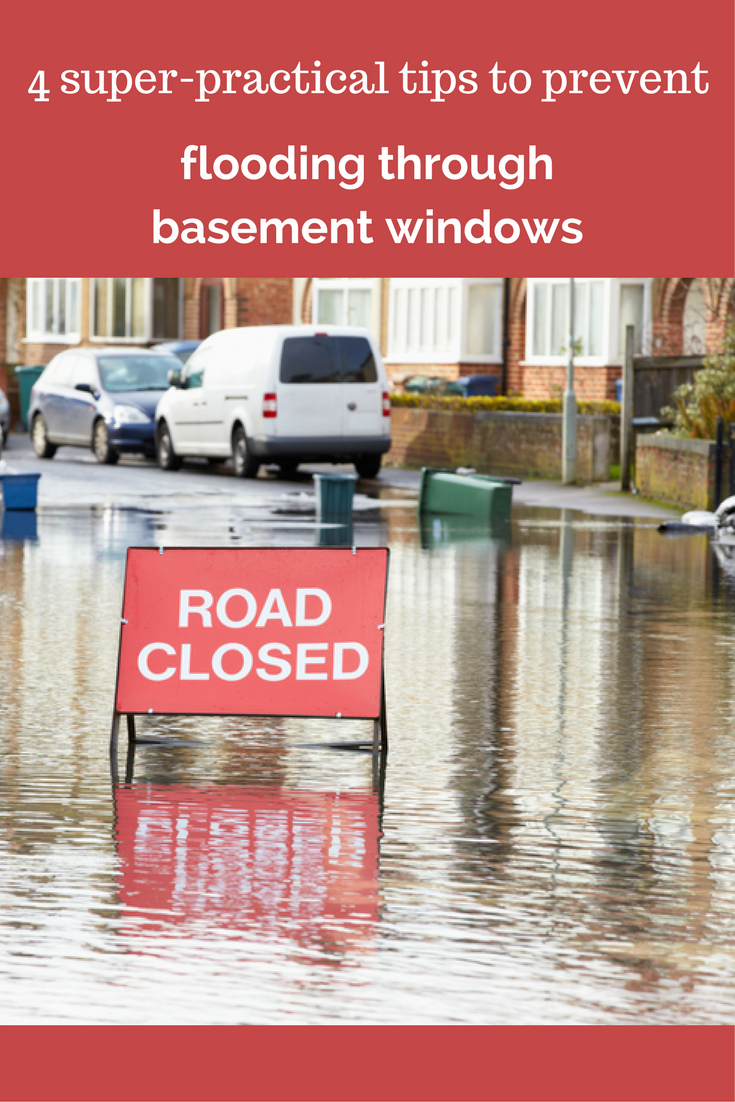 Updated March 16, 2019
Has your basement ever flooded? Maybe your home sits low in relation to the street level and you've got nasty old basement windows which aren't prepared to stop a fly let alone a bunch of rain crashing down at one time. If you've been the unlucky recipient of a flash flood and were the "winner" of rain or storm water in your lower level– you know what a pain it is to dig out. Drenched carpets, furniture ruined, paneling and finished wall destroyed. Floods are a mess to clean up.
Your basement problems today
Your basement walls, windows and land around your home needs to protect against floods. However, in many cases your windows, walls and land are not prepared to do the job. The first problem is most basement windows are the red-haired step-child of your home. They are cheap single pane metal or wood framed windows the original builder put in years ago. They "offer" virtually zero insulation value. They are rotten, rusted but perfect for Halloween with their dirty spider infested spookiness. Do you want to deal with these windows or would you rather they just go away peacefully?
Another problem is the land and window wells may not be equipped to handle a lot of rain at one time. The earth around your home has moved. Your lawn and landscape beds have settled and not in a good way (as a 50 something year old guy it kind of reminds me of my gut). The window wells are filled with leaves, gunk and junk. The walls, windows and ground around your basement leave a lot to be desired.
The opportunity your basement can provide
If you have a home though, you know it's nice to have a light filled basement. Basement windows can bring light into your lower level rec rooms, man-caves and hobby and crafting rooms. They can make finished rooms look bright and airy (if the windows aren't rusted shut or in such bad shape you don't dare to open them). In addition, the basement is a low-cost opportunity to add space for you, your family and your hobbies (note: it's much cheaper to remodel a basement than to do a room addition).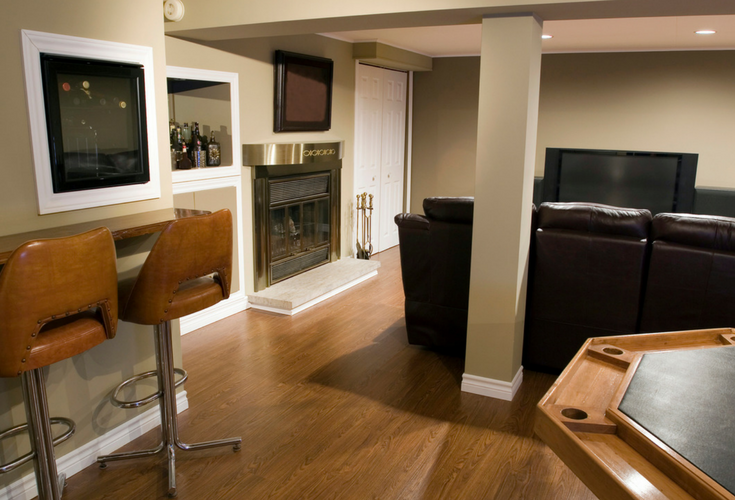 The lower level can also be the perfect place to create a cool room for your teenagers to hang out (versus being God-only-knows where with their friends) or a fun man cave or hobby room. It is an important place to store valuable furniture, books, family pictures and equipment. Whether you have a beautifully remodeled finished basement or just want to make sure your things don't get waterlogged you've got to develop a game plan to protect again the elements messing up your things.
The question becomes what can you do fix leaky basement windows, deal with a messed-up landscape and protect your finished lower level from being damaged by Mother Nature? Check out these 4 practical tips to button up your home so you won't be digging out from a rainwater problem you could have avoided.
Flood Prevention Tip #1 – The "cheap date" strategy– caulk your windows
Sometimes an ounce of maintenance can be a pound of cure. If you have a quality basement window system already installed and your landscape is properly graded – but the caulk around your lower level windows has deteriorated – a trip to your local "big-box" store to buy caulk and a caulk gun can be simple remedy to keep water out.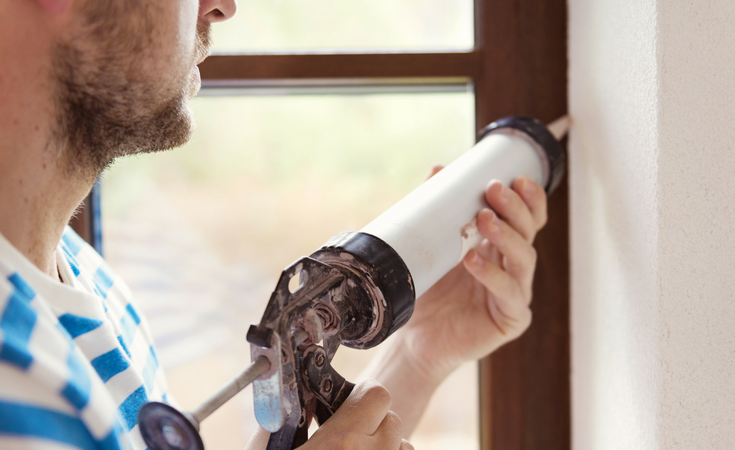 While this tip is good, I've got to "keep it real dog" (as Randy Jackson from American Idol used to say), in most cases only caulking your windows to protect against flooding is like putting a band aid on a gushing wound! Let's go on to tip 2.   
Floor Prevention Tip #2 – Don't believe $9.99 plastic bubble will fix your problem. Don't say, "Oh well, to your basement window wells."    
It's funny when I see basement windows with $9.99 deteriorated plastic window well "covers" which are supposed to keep the rain water out. They look like a nice product when they are new, but over time they usually become cracked, broken and are a cheap solution to prevent against problems (also they eliminate your ability to get fresh air into the basement).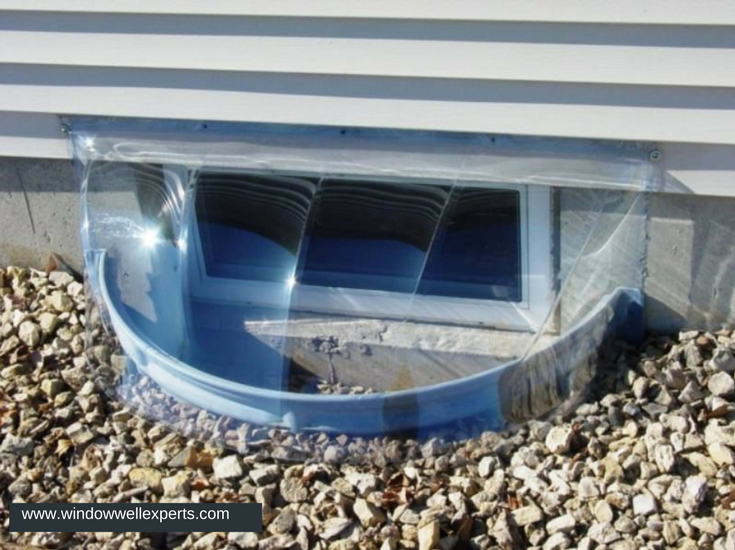 In most cases the window wells don't work because they don't drain. There is only dirt in the well. When a lot of rain comes, instead of draining the clay holds the water at the top and your well fills up like a dirty fish tank – then finds its way into your house – ouch. If you say, "Oh well to your wells, you may end up saying "uh-oh" to the water leaking into your basement.
This solution to your window wells is not going to be a $9.99 plastic bubble. If your wells fill up quickly it's not isn't draining properly. Get out your shovel, hire a neighborhood boy or a professional landscaper and dig out the clay in those wells. Put gravel at the top to provide more drainage. If you want a better solution have a hole augured down to the basement drain tile and install a drain pipe for a higher level of protection. It would be cool if a $9.99 plastic bubble solved the problem – but I'm sorry to break it you, that's probably a "pipe dream" (OK – bad pun!).
Flood Prevention Tip #3 – Move around some dirt, add some drainage  
I remember (back in the old days) when my wife Rose and I were 28 and thought we found our perfect new home (this was "B. K." – before kids). We invited my ever-so-thoughtful and kind father in law Luigi (you know you're in an Italian family when you have a father in law named Luigi) to look this home and I remember him saying to me, "Son – do you see how this land is sloped over here? When the rain starts coming it's coming directly at you!" (My father in law was probably thinking, but was too nice a guy to say to me "Hey dummy can't you see you're headed for a flooding problem here?).
If the land in your home is sloped towards the foundation (or your blacktop driveway has been built up so much it's directing water to the window vs. away from it), "Houston – you have a problem!" Bring in a landscaper (or driveway contractor) and see what needs to be done to regrade and add drainage around your home or reslope your driveway. Ask if beds or window wells would be helpful. Would it be a good idea to add a French drain (that sounds kind of sexy but it's basically where they dig down and install gravel in any area so it drains quickly before coming towards the house)? I'm not a landscaper – and I don't play one on TV (as a matter of fact, does anyone play a landscaper on TV?) – but I know if your land is sloped the wrong way bad things can and will happen (my Father in Law was successful in at least making me smart enough to figure that out!).
Flood Prevention Tip #4 Blow up old single pane deteriorated basement windows with a Protect All glass block window  
While tips 2 and 3 are good ways to minimize water getting to your windows in the first place they don't solve the problem of leaky, poorly insulated basement windows. I would recommend (especially if want to remodel your basement or have valuable things stored down there) – getting rid of old metal or wood framed basement windows. The ultimate protection again water – while providing a high-functioning basement window is a Protect All glass block basement window system The Protect All window is better than the traditional mortared glass block windows because it has a rigid vinyl tracking system and silicone sealant to provide the highest level of barrier against water coming through. Other nice features are they are thick and hard windows to break through and offer a lot of privacy.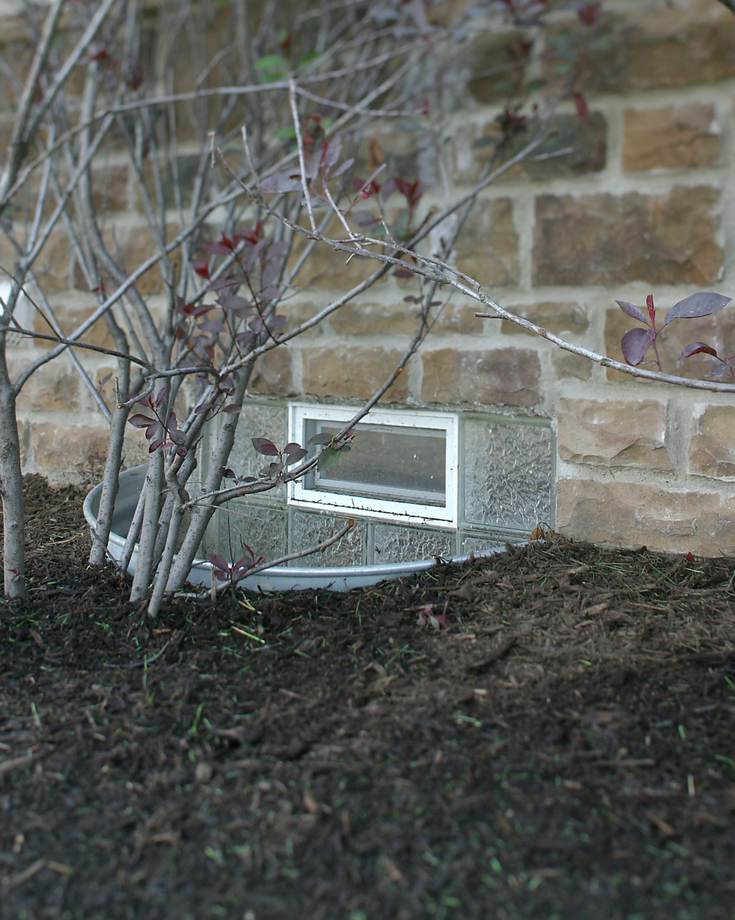 Conclusion
I know this conversation about flooding and basement windows isn't the sexiest thing to think about, but it's a good idea to be a thoughtful homeowner vs. becoming a "home-moaner" after your lower level is drenched with floor waters. If you use the right combination of the 4 tips above you'll be able to keep Mother Nature from "raining on your parade" (oops – sorry, another bad pun).
Can I or my team help you more?
Would you like help with basement remodeling or a Protect All glass block basement windows to protect your home from flooding? For nationwide supply of Protect All glass block windows call Innovate Building Solutions at 877-668-5888. For glass block windows in Cleveland or Columbus Ohio call Cleveland Glass Block at 216-531-6363 or Columbus Glass Block at 614-252-5888. For a Cleveland basement remodeling
If you're a remodeler or builder and want practical advice on remodeling products, industry trends, marketing and sales tips to grow your business (and cut day to day hassles), start reading my newest blog – Innovate Builders Blog. It's packed with ideas you can use now. Click here to Sign Up for the Innovate Builders Blog.
---
Mike Foti
President of Innovate Building Solutions a nationwide supplier and regional (Cleveland and Columbus) remodeling contractors. Some of our product lines include glass counters, floors, backsplashes, glass blocks and grout free shower and tub wall panels
---