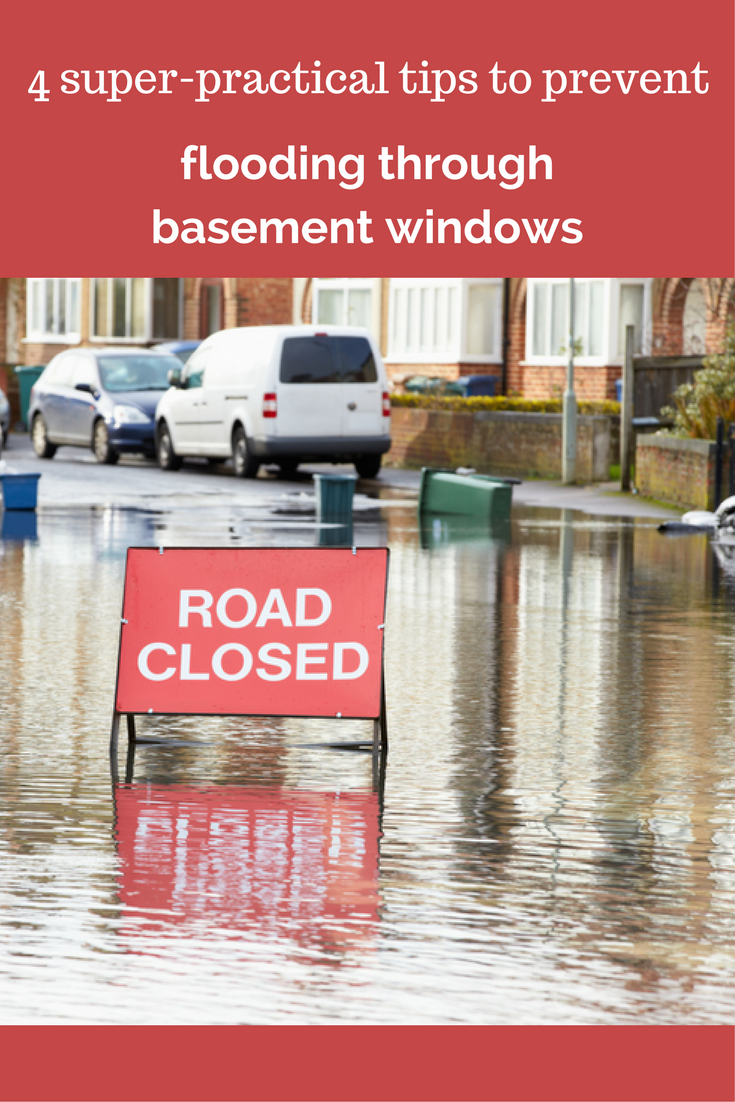 Updated March 16, 2019
Has your basement ever flooded? Maybe your home sits low in relation to the street level and you've got nasty old basement windows which aren't prepared to stop a fly let alone a bunch of rain crashing down at one time. If you've been the unlucky recipient of a flash flood and were the "winner" of rain or storm water in your lower level– you know what a pain it is to dig out. Drenched carpets, furniture ruined, paneling and finished wall destroyed. Floods are a mess to clean up.
Your basement problems today
Your basement walls, windows and land around your home needs to protect against floods. However, in many cases your windows, walls and land are not prepared to do the job. The first problem is most basement windows are the red-haired step-child of your home. They are cheap single pane metal or wood framed windows the original builder put in years ago. They "offer" virtually zero insulation value. They are rotten, rusted but perfect for Halloween with their dirty spider infested spookiness. Do you want to deal with these windows or would you rather they just go away peacefully?
Another problem is the land and window wells may not be equipped to handle a lot of rain at one time. The earth around your home has moved. Your lawn and landscape beds have settled and not in a good way (as a 50 something year old guy it kind of reminds me of my gut). The window wells are filled with leaves, gunk and junk. The walls, windows and ground around your basement leave a lot to be desired.
The opportunity your basement can provide
If you have a home though, you know it's nice to have a light filled basement. Basement windows can bring light into your lower level rec rooms, man-caves and hobby and crafting rooms. They can make finished rooms look bright and airy (if the windows aren't rusted shut or in such bad shape you don't dare to open them). In addition, the basement is a low-cost opportunity to add space for you, your family and your hobbies (note: it's much cheaper to remodel a basement than to do a room addition).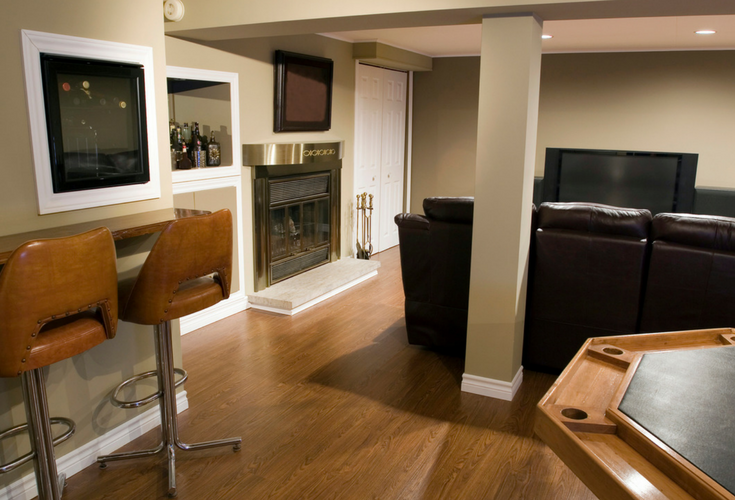 The lower level can also be the perfect place to create a cool room for your teenagers to hang out (versus being God-only-knows where with their friends) or a fun man cave or hobby room. It is an important place to store valuable furniture, books, family pictures and equipment. Whether you have a beautifully remodeled finished basement or just want to make sure your things don't get waterlogged you've got to develop a game plan to protect again the elements messing up your things.
The question becomes what can you do fix leaky basement windows, deal with a messed-up landscape and protect your finished lower level from being damaged by Mother Nature? Check out these 4 practical tips to button up your home so you won't be digging out from a rainwater problem you could have avoided.