Choosing glass block basement bath or garage windows for maximum protection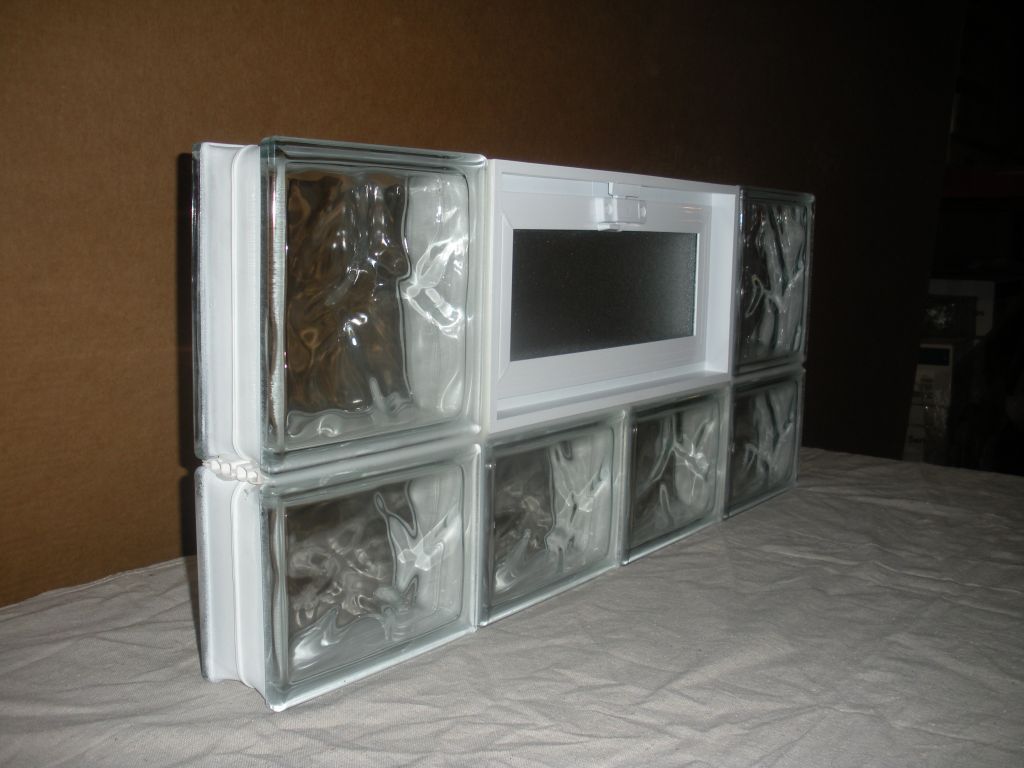 September 26 2012 (511 words)
Installing glass block windows is a great way to provide not only protection from the heat and cold air from outside – but they are also a way to guard your family against intruders. This fact is pretty well known in Midwest part of the United States where a lot of basement windows, garage windows, and bathroom windows have been installed – but what is not known is there is a new fabrication system that has notched up this the benefits of a glass block window to another level. This system is the Innovate Protect All Glass Block Window which will be explained below.
What is the Innovate Protect All Window?
Instead of using mortar, grout or just silicone to hold a window together the Protect All window uses a vinyl spacer system both vertically and horizontally between the glass blocks. These vinyl spacers are adhered to the glass masonry units with a special silicone adhesive that makes them extremely difficult to separate. The exterior joint (which is 1/8" wide) is finished off with silicone as well.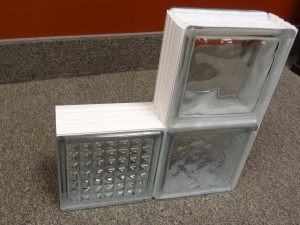 How does this window provide more protection than a standard mortared or siliconed unit?
All glass block window fabrication systems are not the same in the level of protection they provide. Here are benefits of this system:
A higher level of protection vs. intruders with added privacy– One of the top reasons people choose glass blocks in lower level windows or upper level

bath windows

is to make it difficult for someone to break in and to make the space more private. Since this window has vinyl members adhered with a specialized silicone they are difficult to separate – which makes them harder to break through than a mortared window. This system has over 400 lbs. of impact resistance.
Eliminates the worry over cracked mortar joints – Since

glass blocks

don't absorb moisture when you use a mortar system the joints are more prone to cracking. With this system the outside joint uses silicone which has flexibility inherent in the material.
More protection against wind – This 3" system has been tested to withstand up to 322 mile per hour winds with the vinyl frame option.
Protects against water infiltration – If you have a basement window in a well you may have had a problem with water getting through an old metal or wood frame. With the silicone joint and the vinyl materials between the non-porous glass units the chance of water getting in is reduced greatly. This window does not eliminate the need to have proper drainage in window wells though.
Reduces heating and cooling costs –

Replacement windows

(of all types) often have a nice return on investment because the single pane windows (that are usually in the existing openings) let a lot of cold air to come in during the winter and heat to come in during the summer. This windows is 10 times more energy efficient than the single pane window and it's 22% more efficient than standard (mortared) glass block windows.
Do you have any questions about this system? Please comment below.
To learn more about Innovate Protect All Glass Block Window or get a free estimate on a glass block window visit or call Innovate Building Solutions on a nationwide basis (877-668-5888) or for a local project their divisions including Columbus Glass Block (614-252-5888), Cleveland Glass Block (216-531-6363), West Side Glass Block (216-398-1020) or Mid America Glass Block (513-742-5900) of Cincinnati or Dayton and Akron (330-633-2900).
---
Mike Foti
President of Innovate Building Solutions a nationwide supplier and regional (Cleveland and Columbus) remodeling contractors. Some of our product lines include glass counters, floors, backsplashes, glass blocks and grout free shower and tub wall panels
---