Project Spotlight: Turning a Storm Door into a Patio Door – Improving Views & Saving Energy Cleveland Ohio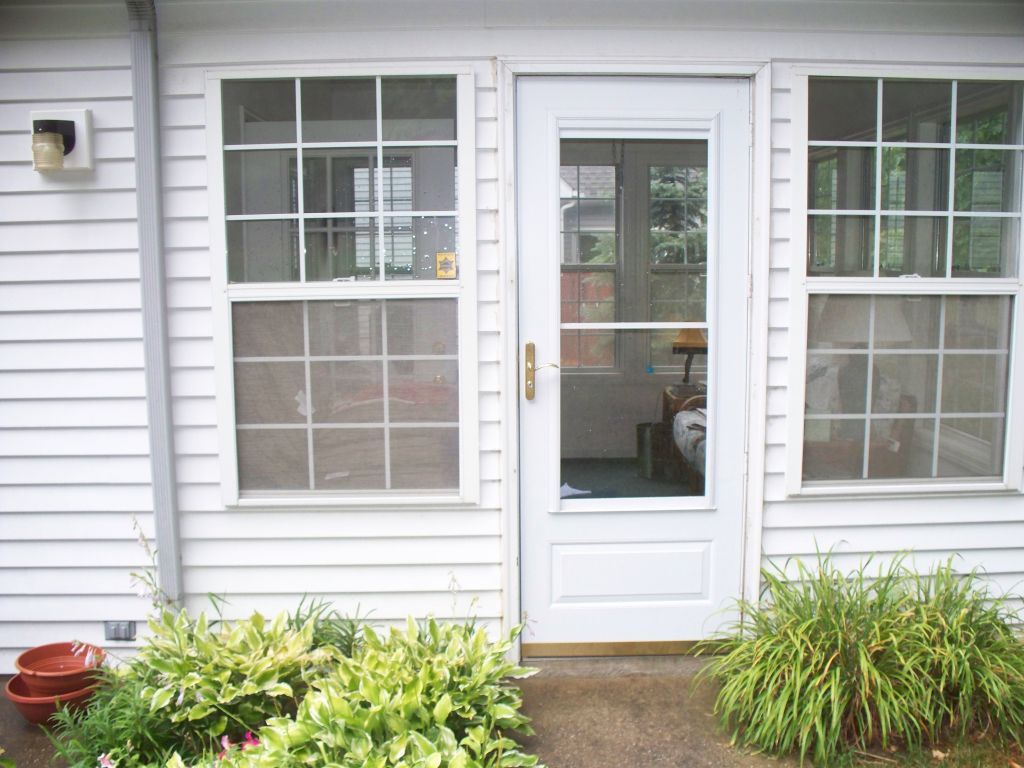 Maxine David (who lives in the Richmond Heights suburb of Cleveland) had a problem – a flimsy single pane storm door provided almost no protection from the cold and heat outside. This challenge greatly reduced the amount of time she was able to use the 3 season room in her condominium. Maxine's goal was to not only make the sun room more energy efficient – but also to improve the views of her backyard.
Learn below how Cleveland Window & Door Company solved Maxine's problems by converting the old storm door and adjacent window into a sliding glass patio door.
Product Selection & Construction Approach
John Murphy (Project Specialist with Cleveland Window & Cleveland Design & Remodeling) recommended removing the adjacent double hung window along with the storm door and having the remodeling crew (consisting of John Fronek, Steve Vlk and Jon Exton) reframe the space to accept a new sliding patio door.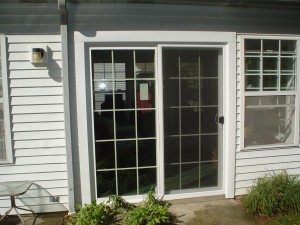 To achieve a more energy efficient solution a Polaris Thermal Weld sliding door with an Energy Smart Low E glass package was chosen.
As Maxine said, "I've seen a great improvement in this room already. I've gotten rid of the leaky storm door, the back of the house is more attractive and I also have a better view of my garden."
Do you have any experience or questions regarding replacing a storm door with a patio door? Please comment below.
If you need help with sliding patio door or a replacement window project call for a free estimate or visit Cleveland Window (216-531-4118) or Clear Choice Window & Door in Columbus (614-545-6885) or Cincinnati (513-744-2184) – divisions of Innovate Building Solutions.
---
Mike Foti
President of Innovate Building Solutions a nationwide supplier and regional (Cleveland and Columbus) remodeling contractors. Some of our product lines include glass counters, floors, backsplashes, glass blocks and grout free shower and tub wall panels
---