Choosing a curbless barrier free shower base for style and function in a bath remodeling project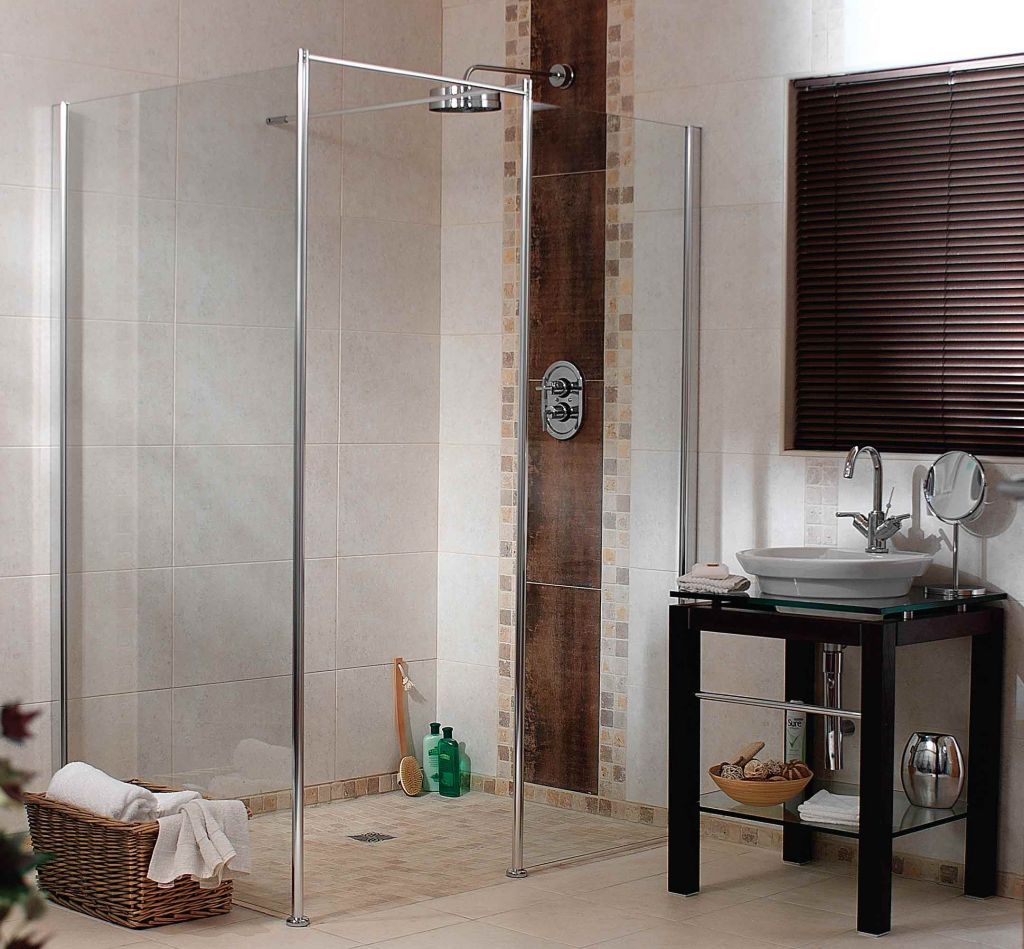 Barrier free shower base using Tuff Form system
You might be thinking I'm nuts to say you can add a curbless barrier free shower and improve looks at the same time – but this is not your grandmothers shower anymore! Yes it is true that many people choose a no threshold shower to make it easier to get into the shower – but what's not known to most people is these showers can not only add safety and function, but they can have the wow factor of creating a sleek spa shower experience.
The article below will define what a curbless shower is, the advantages with this type of shower base, design considerations and product options.
Definition – curbless shower pan – A barrier free shower means there is not a lip (or curb) to step over to get into the space.
Advantages
The most common reasons to choose this type of shower stall include:
Added safety – Since you're not stepping over a curb it makes a safer space for everyone – creating a universal design for all ages and abilities.
Saves money in the long run – Thoughtful shower design takes into consideration that life events may make bathing and/or showering more difficult. For example if someone breaks their ankle stepping over a shower curb or tub rail may be nearly impossible.
Can create a cool, contemporary, spa-type look – barrier free showers can be sleek and stylish. In fact you'll see a lot more of these designs in Euro-inspired designs (some of the shower bases can even be set so that the entire bathroom appears to be on one plane).
Will accommodate those who need a roll in shower – For people in a wheelchair a zero step shower is a must. It provides a safe way to be independent as well.
More people want a shower than a bath – Being in the remodeling business we are noticing many people replacing bathtubs with showers – practically no one is using their soaking tubs anymore.
Design considerations
Thinking through the proper design of a curb free shower can make all difference in how well it works for your family. Here are a few points to keep in mind:
Try to make the opening wider (preferably 36") – A 3' opening will accommodate several designs – walk in, a shower with a swing out door and also a unit with a shower curtain.
Maximize the depth of the shower – often in remodeling projects space is limited but if you can add depth to the shower it will make it easier for everyone to use. The minimum size for this type of shower is 30" – but if you can make it bigger manuaverability will be improved.
Choose slip resistant products – this will include either acrylic bases that have a textured surface or skid resistant tiles.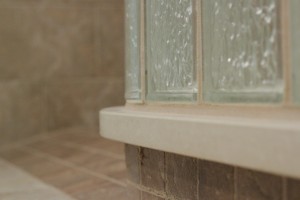 Get help – look for people with the right credentials. Someone with a CAPS (Certified Aging in Place designation) has been trained specifically in these types of showers.
Product options
Like most remodeling projects there are a lot of options to choose from. The most common choices are presented below:
Ready for tile bases made of expanded polystyrene – what's nice about these bases are they are cost effective, waterproof and can be custom made in virtually any size and shape. In addition you can put the drain location where you want which can save on the cost of moving the plumbing from an old tub or stand up shower.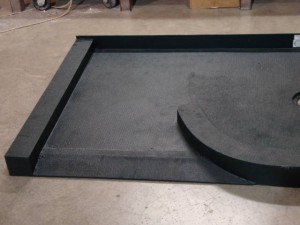 Acrylic barrier free bases with textured surfaces – The advantage of acrylic bases are they do not require any grout and are low cost. The disadvantage is they are only available in standard sizes (the most common sizes are 48", 54", 60" and 72" wide) and since the bases are preformed the drain location cannot be varied.
Wet room glass reinforced plastic shower pans – If you want a very sleek contemporary look and a "one level" shower consider using a base called Tuff Form. This base is set below the finished floor level to make what can be called a wet room.
Is a curbless shower pan the right product for you? Do you have any questions we can answer about this project?
###
Learn more about doing a barrier free showers by visiting or calling Cleveland Design & Remodeling 216-658-1270) or The Bath Doctor of Columbus (614-252-7294), Cleveland (216-531-6085), Dayton (937-299-3822) or Cincinnati (513-742-6679) Ohio.
---
Mike Foti
President of Innovate Building Solutions a nationwide supplier and regional (Cleveland and Columbus) remodeling contractors. Some of our product lines include glass counters, floors, backsplashes, glass blocks and grout free shower and tub wall panels
---