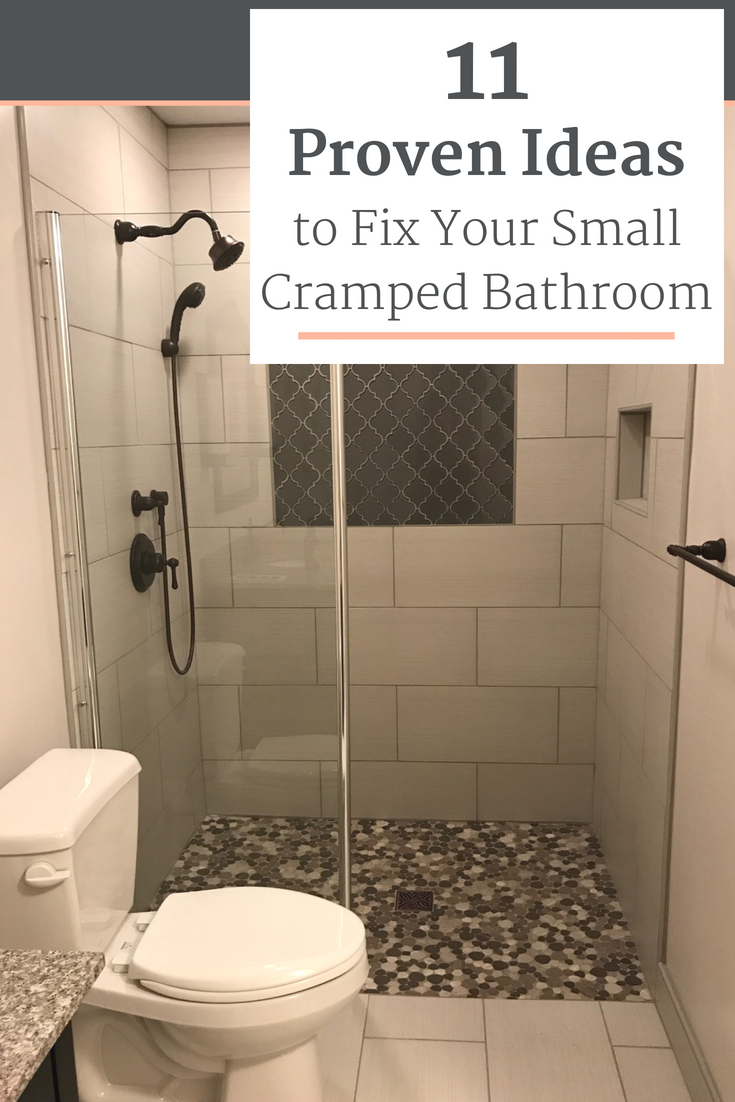 Updated March 24, 2019
Does your bathroom only feel a tiny bit more spacious than the last time you had the 'pleasure' (sarcasm intended) of 'taking care of business' in an airplane bathroom? Instead of enjoying your shower you're used to banging your elbows against the shower doors. Bumping into the sides of the vanity cabinet is also something you're all too familiar with. And we're not even talking about the lack of storage and the risky proposition of climbing over the tub rail to take a shower. This small bathroom and tub/shower combo unit is an accident waiting to happen.
Bottom-line – your small cramped bathroom is dangerous, not stylish and a place you'd rather not have to use.
Moaning about small bathroom frustrations is simple. Figuring out what you can do about it is tough.
The question becomes, how can you fix/reinvent a small bathroom to not only be functional, but fashionable? As crazy as this may sound I believe this is not only possible, but easier than you think.
In this article I'm going to dish up 11 proven ideas to fix what today you may think is un-fixable – your tiny bath and shower. Some of these changes will involve more extensive bathroom remodeling. Others are cosmetic and lower cost. Pick and choose the ideas which make sense for you, but whatever you do, don't 'settle' for your current space which is only a tiny bit better than an airport bathroom (at least in the airplane you still get one free drink and a small bag of pretzels!).