5 New Bath to Shower Conversion Ideas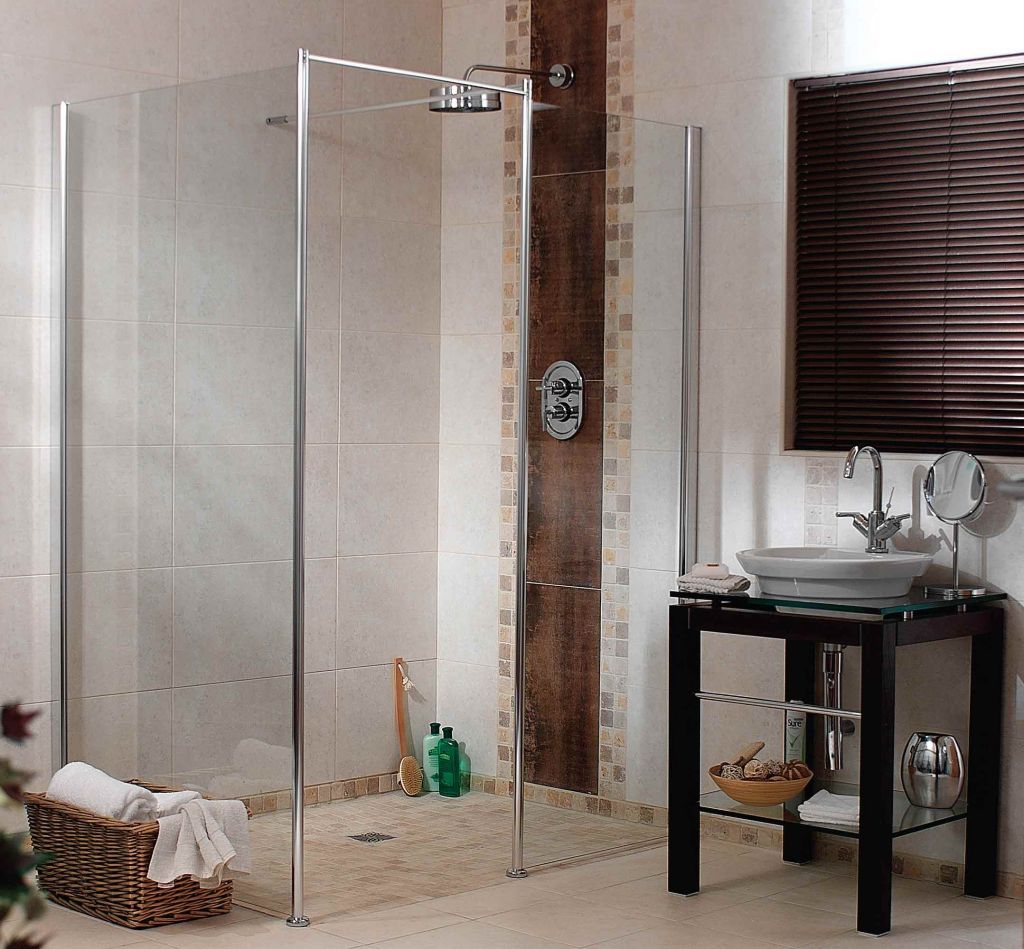 Updated January 20, 2019
From searching the Internet you may come to the conclusion that the only option to convert a bathtub into a shower would be with an acrylic shower base and sliding shower doors – but nothing could be further from the truth! In the article below check out 5 new and unique types of entries, bases and styles of glass being used in these conversion projects. Your small bathroom doesn't need to be boring ever again!
New Bath to Shower Converstion Option 1 – The No threshold barrier free shower base
It's now possible using a glass reinforced plastic shower base to remove an old tub in a bathroom as small as 5' x 7' and make a one level roll in shower and wet room that is safe and stylish. With this shower base former you'll remove the old tub, put the shower base former in and waterproof the entire room. Your bathroom will feel larger and become more stylish. Look at how fashion-forward this 5′ x 8′ bathroom looks now.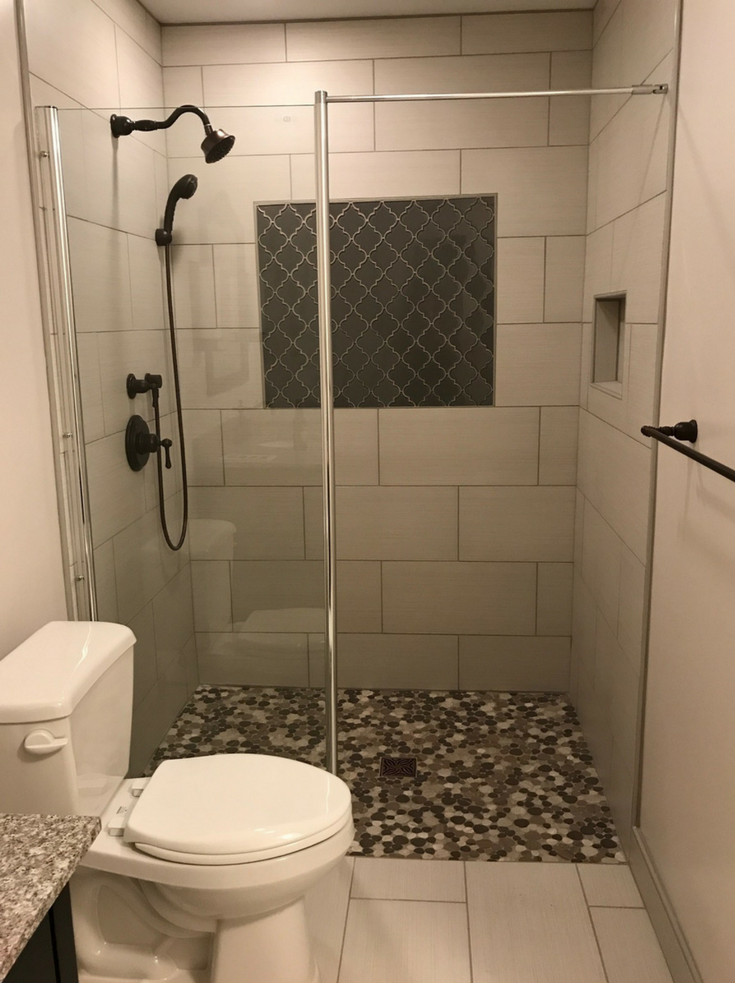 New Bath to Shower Conversion Option 2 – Walk in curved glass block shower using a shower base which will fit where your tub used to be (with no door!) 
Using either an acrylic or ready for tile base you can have a glass block walk in shower where a tub used to be! A stylish curved wall will make it score high on the cool scale. It's also fun that you'll be able to blow up the maintenance of your nasty builders-grade cheap shower door.
New Bath to Shower Conversion Option 3 – Using a shower shield with a reinforced acrylic shower pan 
Shower shields are usually constructed with a stationary glass enclosure plus a pivoting door that allows larger entries at the end of a shower. They provide a contemporary upscale style while simultaneously providing a safer entry. It's also nice to know these acrylic shower pans are reinforced with a multi-density fiberboard underneath them so they're sturdy and won't squeek or move when you walk on them.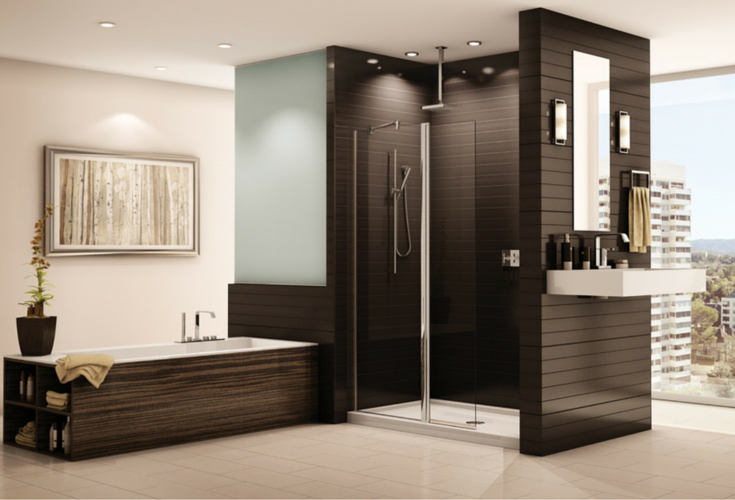 New Bath to Shower Conversion Option 4 – Roll in shower with an acrylic or ready for tile base
For many people a bath to shower conversion is an important choice to allow them to stay in their homes longer (or "age in place" as some people call it). A roll in barrier free shower provides access for someone who uses a walker, wheelchair or other mobility devise. The great thing is these showers don't need like your in a hospital!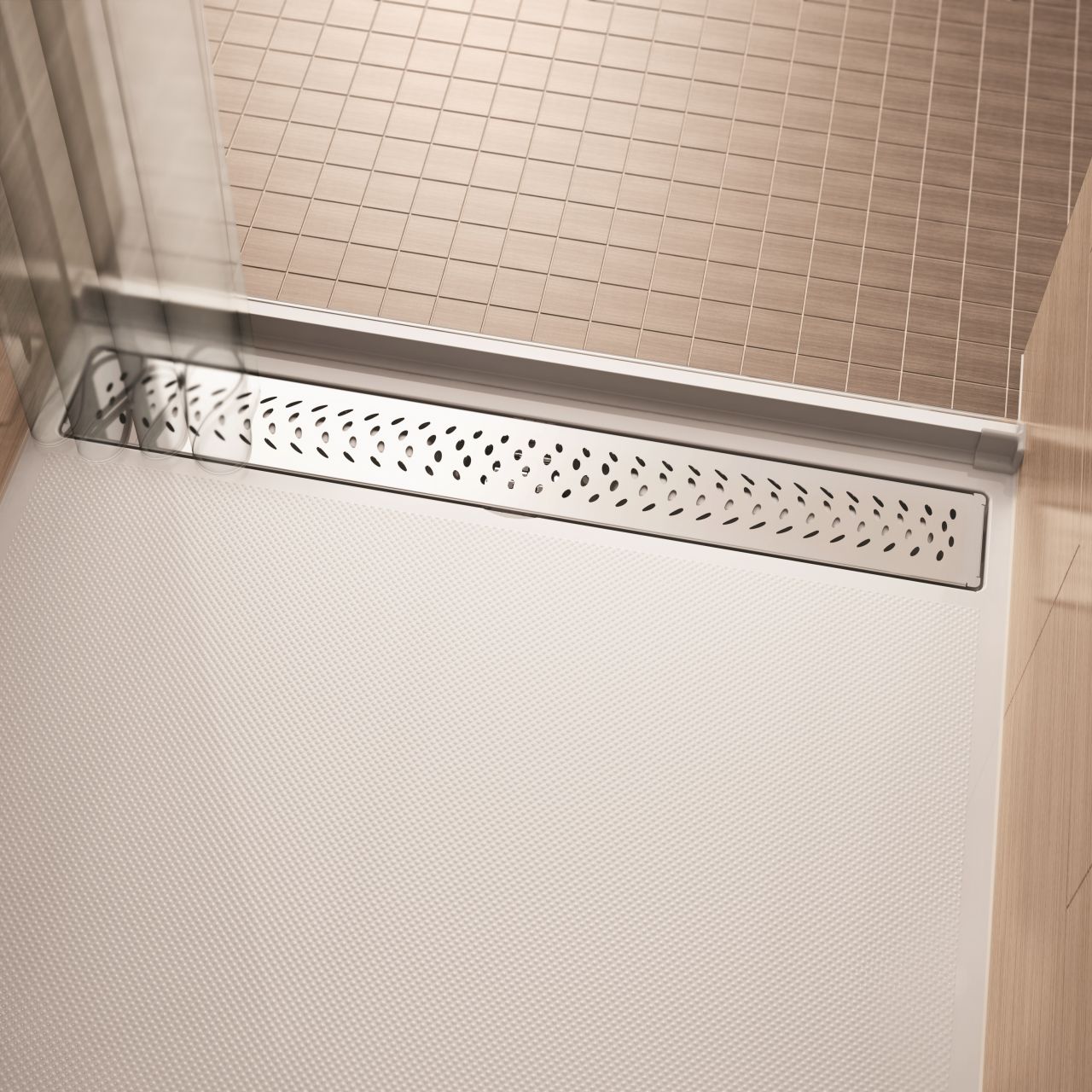 New Bath to Shower Conversion Option 5 – Curved sliding glass enclosure with elbow room to spare! 
It's always nice to have more elbow room in a shower stall.  Using this curved acrylic shower pan and glass enclosure – the small space previously occupied by a bathtub can become a focal point of the bathroom. Since they're made in standard sizes they won't set you back an arm and a leg to own them.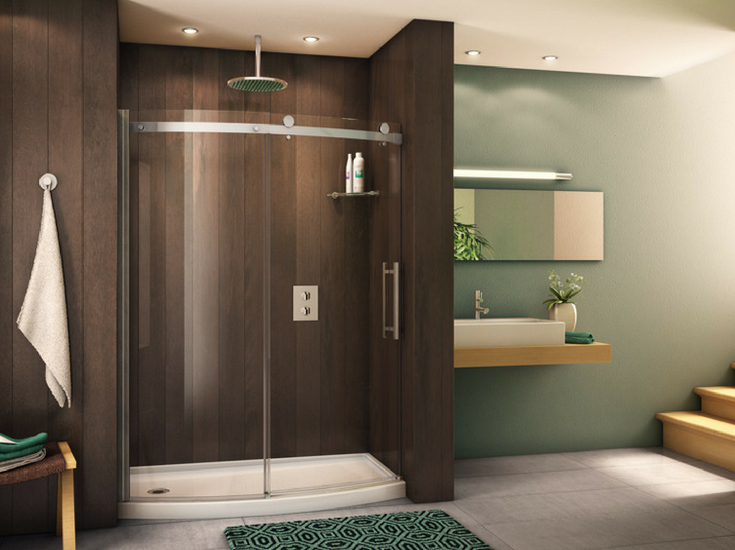 How many of these new 5 options were you aware of? Do you have any questions about which of these systems would provide the best option for you? Feel free to comment or provide questions below. Give us a call if you're looking for materials (factory direct on a nationwide wholesale basis) or a qualified remodeling contractor in Cleveland or Columbus Ohio.
If you're looking for more nationwide supply or an estimate on installing one of these unique bath to shower systems visit The Bath Doctor of Cleveland (216-531-6085) or Columbus (614-252-7294). For nationwide direct product sales call Innovate Building Solutions (877-668-5888). For complete bathroom remodeling contact Cleveland Design & Remodeling (216-658-1270).
If you're a remodeler or builder and want practical advice on remodeling products, industry trends, marketing and sales tips to grow your business (and cut day to day hassles), start reading my newest blog – Innovate Builders Blog. It's packed with ideas you can use now. Click here to Sign Up for the Innovate Builders Blog.
---
Mike Foti
President of Innovate Building Solutions a nationwide supplier and regional (Cleveland and Columbus) remodeling contractors. Some of our product lines include glass counters, floors, backsplashes, glass blocks and grout free shower and tub wall panels
---